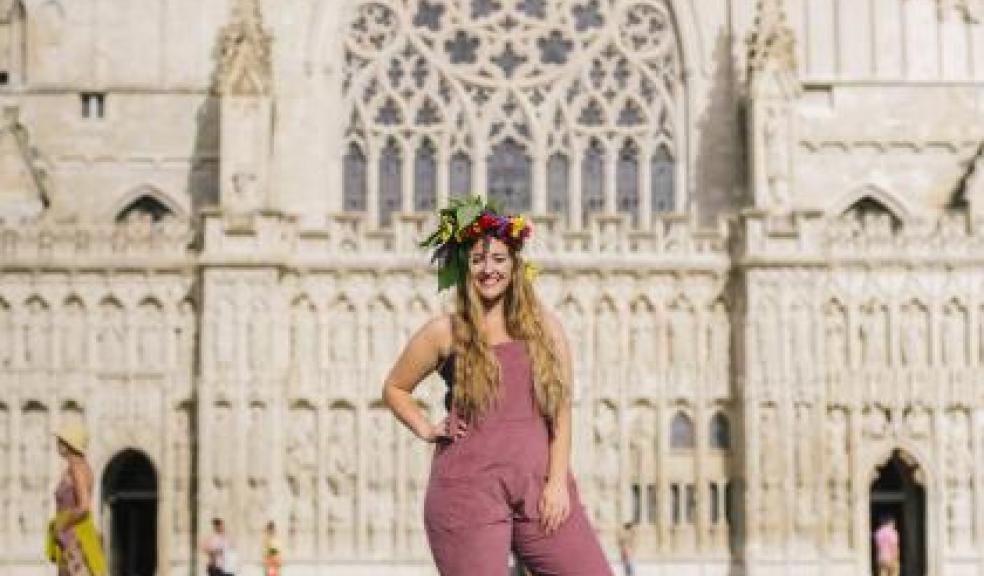 Over £1,000 prize money available for Sustainable Design Awards
On September 22nd September, Exeter based ethical retailer Sancho's and InExeter will be shining a spotlight on sustainable design by hosting Exeter's first ever Slow Fashion Show at Exeter Cathedral.
Slow fashion is the antidote to fast fashion that, as an industry, is having a highly negative impact on the world and the people in it.
Sancho's owner and Creative Director, Kalkidan Legesse, who started the sustainable brand with her partner in 2014, says "Having seen first-hand the devastating effects of fast fashion - be that low wages, mass dumping, social disruption or environmental destruction - we are pleased to have the opportunity to shed light on the fact that an alternative model does exist. I see the Slow Fashion Show as an exciting way of connecting anyone in the South West who has an interest in sustainability or fashion, or hopefully after the night, both."
Sancho's was approached by InExeter to create a new flagship event to anchor the successful Style in Exeter week that has been running since 2016. Business Improvement District Manager for InExeter, Ann Hunter, says "wanting to bring something fresh to Style in Exeter this year, we decided to focus on sustainability as it has been more than a hot topic to just talk about. The decision of Exeter consumers to shop more ethically has been noticeable and so we wanted to provide more information to those that are already of that mindset and introduce it to those who have yet to learn more about slow fashion."
The night will culminate in the launch of the South West Sustainable Design Award, which will see four designers awarded a slice of the £1050 prize money that is up for grabs. Entries can come from individuals, businesses, charities or community groups based anywhere in the South West from Gloucestershire down to Cornwall.
Kalkidan says "we are looking for garments that use sustainable fabric, demonstrate meaningful impact on tackling the unsustainable industry, and give a creative solution to move us into a more sustainable future. You don't have to be a fashion designer, we are encouraging jewellers, printers, community groups, graphic designers, etc. Anyone that can give an artful and considered solution to combating fast fashion." The entry that covers all three criteria will be in with a chance of winning the top prize of £750. The runners up will all receive £100 each.
Starting at 6:30pm, the evening will be a full showcase of all things sustainable in the South West. Sancho's aims to have the space filled with community groups, individuals, businesses and charities whose work clearly demonstrates ethical and sustainable activity in the South West.
Anyone looking to enter a design, have a stand at the exhibition or even volunteer can visit The Slow Fashion Show website to find the relevant entry form. Entries will be accepted up until Friday 14th September. Those wishing to attend this unique event can also get their tickets from that site, or via Sancho's Facebook page.