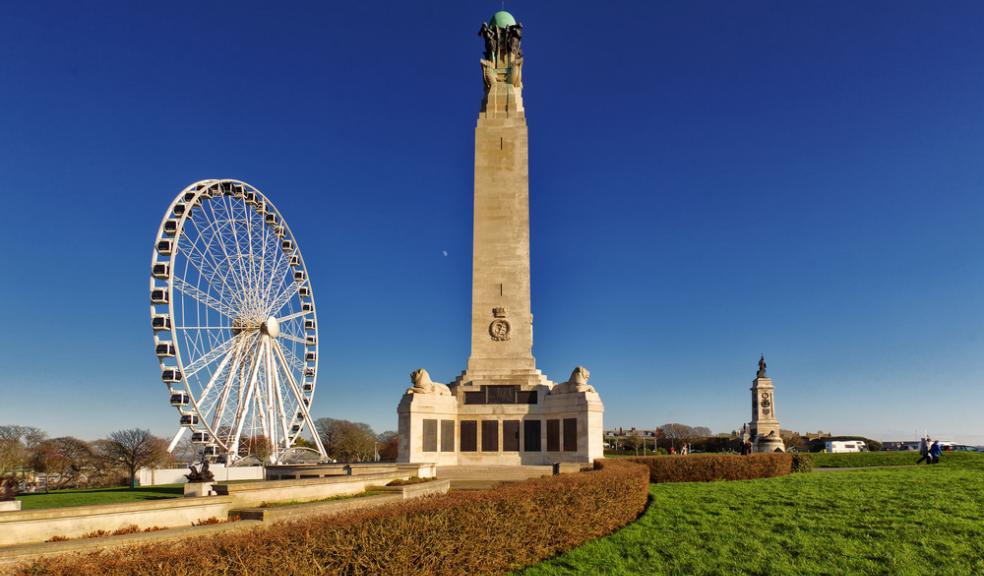 New commission to examine fairness in Plymouth
'What could be done to make Plymouth a fairer city?' is the question Dame Suzi Leather, chair of the city's new Fairness Commission, will be asking in a year-long project created with the ambition to drive out unfairness and inequality.
Dame Suzi will head up the Plymouth Fairness Commission, which launches on 17 April with its first meeting of members, and she is already making quite an impression in the city as she plans to hit the streets of Whitleigh to find out from the community what they think the main issues are.
She will be joined by Council Leader, Councillor Tudor Evans, to promote the launch of the Commission, a project close to his own heart. He explains: "The Plymouth Fairness Commission is about finding out and understanding what isn't fair in our city, then making changes for the better. It is about ensuring our public services and communities are doing the right things for the people most in need to help make society more equal. It's also about delivering on our promises of being a transparent Council, and a Cooperative Council which gives communities the power to change our city for the better.
"We've asked for the Commission to be set up and its work will be based on the main principle that the most vulnerable people in Plymouth should get the most support. At a time when public resources are being stretched to the absolute limits, it's so important to ensure what cash we do have is targeted at the people and places that will make a real difference."
The creation of the Plymouth Fairness Commission has been ordered by Plymouth City Council since the new administration highlighted it as one of their top 100 priorities in May last year. The Commission will be independent and will ask the necessary questions of people and agencies in the city.
The independent body is made up of professionals from different areas of expertise across Plymouth including representatives from the police, health, private companies, charities, social enterprises and community groups. It will be overseen by Dame Suzi Leather, who by her own admission is not afraid to ask some awkward questions.
The Council felt Ms Leather was perfect for the role of Chair, as she has a wealth of experience, is keenly aware of current social issues and is not shy in pursuing what she believes is right. She has previously chaired a number of organisations at local and national level including the Charity Commission and is a current member of the General Medical Council.
When asked about why she accepted the position as Chair of Plymouth's Fairness Commission she said: "The chance to help make Plymouth recognisably fairer was a challenge I couldn't duck! The forces driving inequalities in our society are increasing by the day. Yet for all Plymouth's citizens to thrive people must feel they're being treated fairly, and have equal chances of having a good life. We will be examining evidence of the extent of fairness within Plymouth, and identifying the critical policies which would help to increase fairness. We will challenge the city to put our recommendations into practice."
The work of the Commission will take place over a year. The group will be able to call upon expert witnesses and ask for specific areas to be examined. They will pull together all their findings in a final report at the end of the year which will make recommendations for action.
Dame Suzi continues: "I fully expect to have to challenge city organisations and leaders, and we won't hold back. But we'll do it in an informed, independent way. In order to make sure we are reflecting the views of the wider population we will be listening to community views and ideas and use that intelligence to help steer our work."
The Commission has already asked for a raft of evidence that will be used to pull out possible avenues needing investigation including health inequalities data, educational performance data and other facts and figures that will help to build up the initial picture of potential problems in the city.
Members of the public will be able to get involved with the work of the Fairness Commission by attending community meetings being set up across the city. Dates for the meetings will be published shortly, as soon as the Commission has had its first seating on 17 April.
Dame Suzi continues: "The Fairness Commission will be working in the context of public and private austerity. Most households in Plymouth are feeling the pinch. Some are facing extremely difficult challenges brought on by a toxic combination of low wages, rising prices, unemployment and cuts to benefits. These are tough times all round – tough for most households and tough for those delivering public services. Hard decisions have to be made but this makes it all the more important that the decisions affecting people's lives are fair. Come and join us and we'll see if despite the challenges we can make Plymouth a fairer place to live."
The Plymouth Fairness Commission will collate relevant evidence and make recommendations to the Council and other organisations including the public, private, community and voluntary sectors. It will aim to reduce inequalities and increase the perception and experience of fairness throughout Plymouth.
Members of the Plymouth Fairness Commission include Dame Suzi Leather – Chair; Marc Gardiner, Director for Zebra Coop; Andy Bickley, Chief Superintendent for Devon and Cornwall Police; Rob Nelder, Public Health Consultant; Kevin Elliston, Acting Director of Public Health; Prof Richard Stephenson, Dean of Faculty of Health for Plymouth University; Ian Brokenshire, KPMG Senior Partner and Lorna Sewell - Chair of Trustees