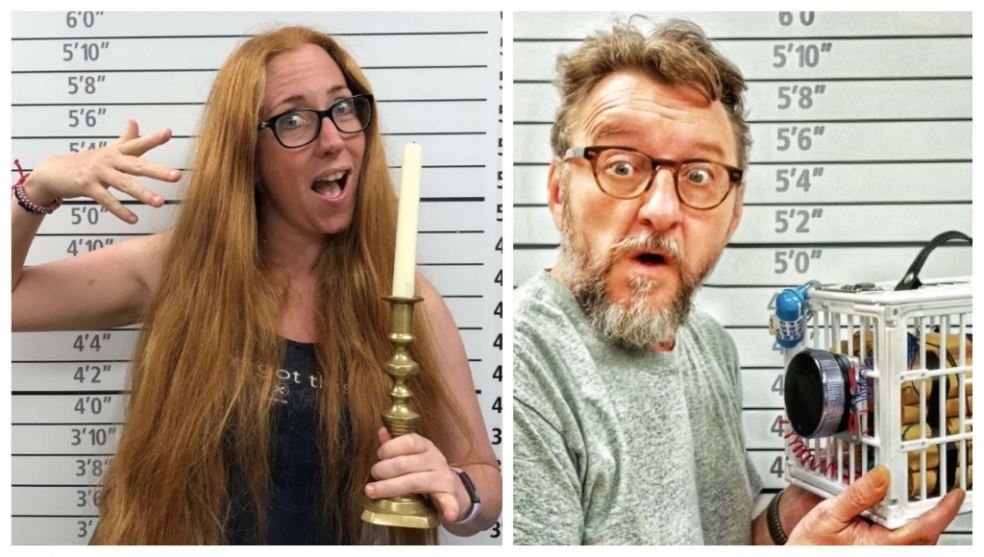 Murder mystery company opens first franchise in Devon
Red Herring Events South West will be headed up by the combined talents of Amy Burton-Smith and David Warren who have been associated with the murder mystery world for over 12 years.
The talented duo have been a regular feature of Red Herring Games virtual events, which kept the UK entertained during lockdown in 2020.   After a year of creating virtual experiences the time has arrived to branch back out into face to face events and David and Amy are keen to lead the charge taking control of their own company and bringing award winning entertainment to the South West of England.
"Throughout the last 18 months people have been desperately trying to stay connected to each other and have fun"  said Amy.  "And now, although there's a sense of normality returning, people are still distancing to an extent.  Murder mysteries are a great way to create a memorable experience."
"The South West can sometimes be out on a limb when it comes to offering services that aren't based locally." David said.  "So to have two local people with a knowledge of living and working in the West Country bringing the service of the award winning murder mystery provider into to the region is a real privilege.  
Of course with rumours of another lock down looming, hotels are reluctant to book events now, especially if it means refunding all the customers.  But apparently the team have a solution for that too.
"Red Herring Games switched to virtual events nearly overnight.  It means we can guarantee any event booked with us.  We can provide it live if pandemic restrictions allow it, but if we do end up back in lockdown again – we can provide the experience virtually, and this means private parties and hotel bookings don't lose out!"
"We're still heavily involved with the virtual experiences"  David added, "and we have strong links to the head office in Grimsby where we've all become close friends.  The acting work we undertook during the pandemic kept us all sane and we met some great people across the internet."
They are both involved in the latest virtual event planned for the 18thSeptember which is based around an awards ceremony.  
"If you're a hotel or are looking for something to do with your office team this winter, then you can really get a flavour of what we can do live from a virtual experience," said David, "and we have negotiated a few free tickets for South West based businesses so they can find out whether they'd like to work with us later this winter."
David and Amy are keen for local event planners, hotels and HR managers to contact them to obtain a free pass to the next event.