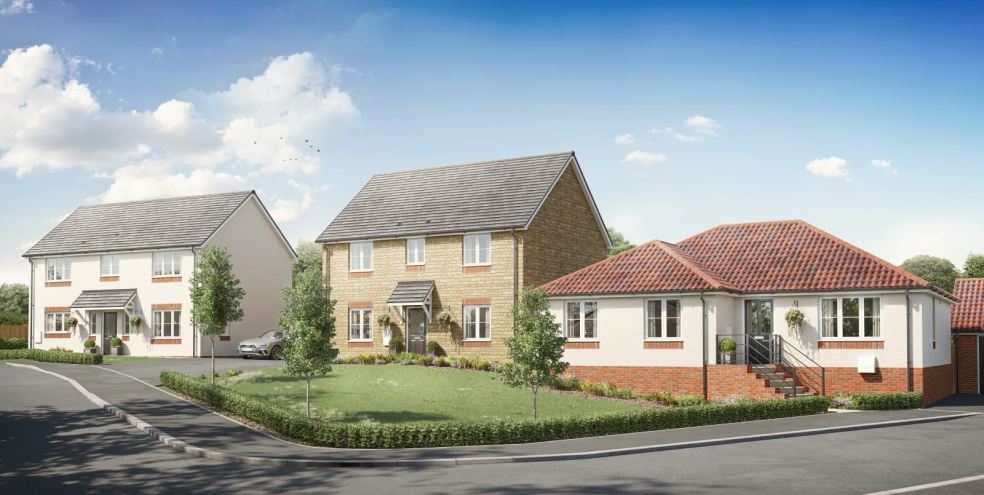 Local housebuilder launches scheme to help South West homebuyers
In a bid to help potential homebuyers reduce moving costs and be in their new home before the end of the year, local housebuilder Allison Homes South West has launched a new scheme.
Homebuyers who reserve selected homes before Wednesday 15 November will be able to move in for Christmas and receive an exclusive bundle designed to remove many of the challenges homebuyers face by providing them with savings worth up to £20,000*.
Upon reservation, homebuyers will be able to select an offer which best supports them. For example, first-time buyers can take advantage of a mortgage subsidy, solicitor fees taken care of and furniture packages. Whilst part-exchangers can have their removal fees paid for and benefit from a stamp duty allowance.
Buyers will also receive a Fortnum and Mason Christmas hamper worth over £500 upon completion.
According to Compare My Move, the average person will spend approximately £9,300 moving house. Removal charges, estate agent fees and postal redirection are unavoidable costs that need to be factored into the home buying process. The Allison Homes Move in for Christmas scheme will be a welcome saving for many as the cost of living crisis continues and we head into the winter months.
By reserving a new build Allison home, buyers will also benefit from an average saving of £135 a month on their energy bills, amounting to more than £1,600 a year, as unveiled in a report from the Home Builders Federation (HBF)1.
Steve Fowler, Director in Charge at Allison Homes South West, said: "At Allison Homes we strive to make the homebuying process as simple and enjoyable as possible, which is why we're helping homebuyers give themselves the biggest gift of all this Christmas and offering them the chance to choose a home mover's support package that is best suited to their own needs.
"By allowing people to select an option that works best for them our goal is that everyone, from first time buyers to upsizers, can feel supported. We can't wait to help property seekers find their perfect home this festive season."
To find out more about Allison Homes developments in the South West, visit https://allison-homes.co.uk/
*UK, 18+. Selected homes only. Ends 15th November 2023. Offers vary dependant on scheme or offer. Subject to lender's approval, exclusions and status, T&Cs apply. See https://allison-homes.co.uk/christmas-bundles for full details. 
Fortnum and Mason hampers are subject to availability, supplier may vary, received upon legal completion of home.
1https://www.hbf.co.uk/documents/12662/Watt_Energy_Efficiency_New_Homes_finalv2.pdf