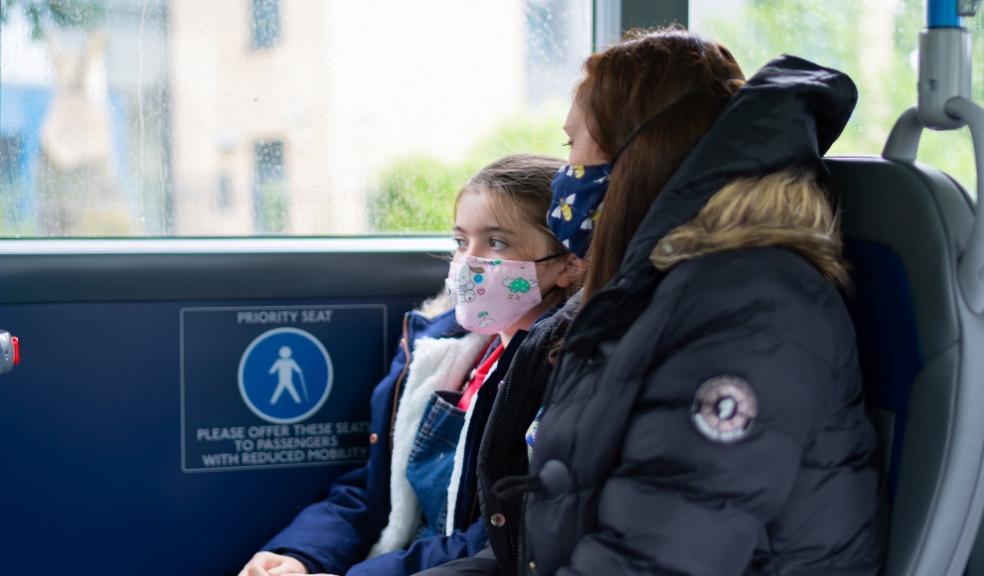 How are bus timetables in the South West changing during the latest National Lockdown?
Stagecoach South West have been working closely with the local authorities to maintain essential connections for keyworkers across the South West as the country is plummeted into another national lockdown. The local bus operated has ensured vital links are maintained for school journeys and essential shopping trips with their network remaining relatively unchanged in the coming weeks.
The bus operator will be making some very minor changes to services across the South West from 10th January 2021with the majority of buses operating on school holiday timetables which is clearly coded within timetables, journeys coded SD largely will not be running. The following journeys will be operating a school day service and with additional duplicate buses at school times to insure children of key workers can continue to travel to school safely.
Route 1: We will be operating a trip at 0725 via Cullompton School and Uffculme School, to replace the 0730 via Tiverton Parkway. We will also operate a trip at 0755 to Clyst Vale School, to replace the 0805 which usually does not serve the school.
Route 4: We will be operating a trip at 1440 to operate via Gittesham for students of Kings School.
Route 155: The 0805 non-school journey will be replaced with a school trip at 0800 to serve South Molton College. The 1400 journey will operate as school day times, not school holiday times. This service will depart at the same time but will serve South Molton College.
Route 357: The 0735 journey will operate as a school trip via Dinan Way, Cheshire Road, Bradham Court and Exmouth C. College.
Route 921: Will operate from Westward Ho! At 0700 to Pilton diverting in Fremington via Beechfield. This will provide a service for passengers who usually catch the 903/904. Buses will operate the reverse route in the afternoon departing from the school at 1520. The 903/904 will not currently operate.
Route 815: Will operate from Appledore at 0710 to Park, in the afternoon buses will depart the school at 1530 to Appledore. The 821 will not currently operate.
Route 919: The 0733 from Westward Ho! to Atlantic Academy will operate it's usual timetable.
The South West Falcon coach service will also see a temporarily reduced timetable from Sunday 10th January 2021. Whilst some longer distance coach services are currently pausing operation, the Falcon team is delighted to be continuing to operate at reduced service levels. To download the temporary timetable visit: https://www.stagecoachbus.com/promos-and-offers/south-west/south-west-falcon
To guarantee your seat, the coach operator advises all passengers to book online via megabus.com to guarantee a seat. You can still buy your ticket when you board, with contactless payment facilities available. 
To help keep everyone safe buses will be running with a reduced number of seats available to promote social distancing and face coverings are mandatory for the duration of your journey. Extra cleaners have also been employed locally to ensure sure all buses have a thorough clean each day. Remember to only travel if necessary, and if your journey is not time critical, why not try the busy bus indicator in the live map view on the Stagecoach Bus App. Why not pre pay for your ticket on our mobile app, info here, or pay for your ticket by contactless when you board. 
The friendly Stagecoach customer service team are on hand to assist with travel queries, 7 days a week, between 6am and 8pm Monday to Friday and between 9am and 5pm on Saturdays and Sundays.
For more information on the latest timetables visit: https://www.stagecoachbus.com/promos-and-offers/south-west/covid-19-timetables
For more information on travelling safely by bus please visit: https://www.stagecoachbus.com/promos-and-offers/national/covid-19-travelling-safely