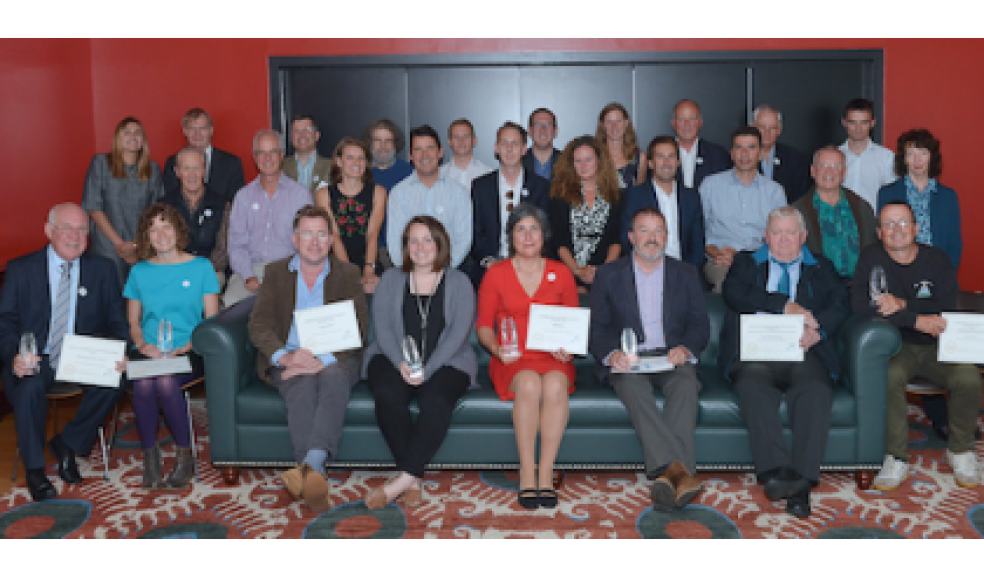 Green gongs for Plymouth!
Plymouth's outstanding contribution to community energy has been rewarded with two national Community Energy Awards.
The city council has been crowned Local Authority Partner at the Annual Community Energy Conference and Awards in Oxford, in recognition of its commitment to a greener, fairer future and unprecedented support for local Community Benefit Society, Plymouth Energy Community (PEC).
Alistair Macpherson, CEO of PEC, also won the highly respected Community Energy Champion award, as the individual who has done most to advance the community energy sector over recent years.
The collaboration between Plymouth City Council and PEC has attracted in excess of £6,500,000 inward investment to the city to tackle fuel poverty and carbon emissions. Over 11,000 households have benefitted from PEC's services supporting residents to access grants to clear energy debt, improve health by improving homes, free and assisted insulation and heating, energy advice, energy awareness training for volunteers and frontline staff, energy-focused apprenticeships, tariff switching and a new programme assisting disabled residents to stay warm and well. 33 solar installations have been community funded, generating enough clean energy to meet the needs of 1500 homes and saving schools and organisations £90,000 per year.
The community energy sector in the UK has never been more successful, vibrant or relevant. This year has seen record levels of activity; proving the real impact that groups are making in their communities. The Plymouth partnership is recognised as exemplary of how collaborations between local authorities and community energy groups can deliver genuine support and empowerment to communities, even in the face of a challenging national policy environment. PEC have demonstrated how a partnership of this nature can tackle the energy needs of city residents today, whilst paving the way for a fairer, more affordable, local energy system for the future.
Councillor Michael Leaves, Cabinet Member for Streetscene and the Environment, said: "We are absolutely delighted to get this national recognition for this fantastic local project. PEC is one of Plymouth's great local success stories and as a Council we are fully behind the aims of both PEC and PEC Renewables, its sister community benefit society. We're immensely proud of the work Alistair and his team have achieved in Plymouth and are delighted that his work has been recognised with the Community Energy Champion award".
Alistair Macpherson said of his award "I am honoured and humbled to receive this award. I am hugely indebted to all the great people in the PEC team for their hard work and commitment; and to Plymouth City Council who have backed us from the beginning, and continue to do so.  "
To find out how PEC can help you with your energy needs, how to become a member or to buy community shares from £50, visit www.plymouthenergycommunity.com.