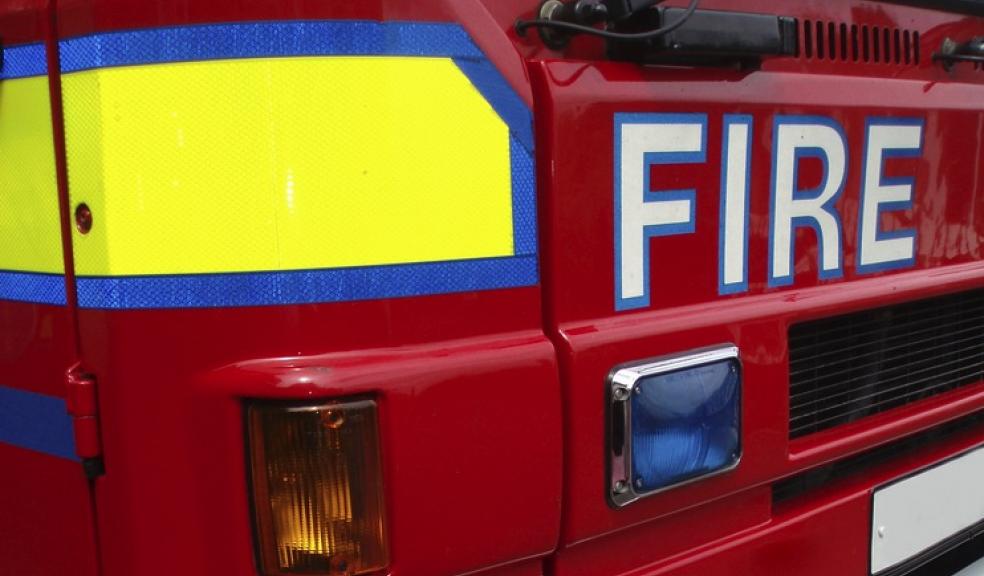 Firefighters to strike during high flood risk
The Fire Brigades Union (FBU) is due to strike between 6:30am and 8.30am  tomorrow morning (3 January) during a period of high flood risk.
The Met Office Yellow Weather Warning is to stay in place until late on friday night and heavy rainfall is expected tomorrow morning.
Devon and Somerset Fire and Rescue Service have remained neutral on the dispute but have said: "It is important that the public recognise this will have an impact on our normal arrangements during the periods of dispute.
Chief Fire Officer for Devon & Somerset Fire & Rescue Service, Lee Howell, said: "Fire and Rescue Services have contingency plans and ours will again be put into place ahead of this date of industrial action.
"Our plans have worked well during the previous periods of action, but we are asking the public to help us again by taking extra care. We will continue to respond to 999 calls and do everything we can to keep the public safe."
The strike action is part of the long running pension's dispute between the FBU and the Government.
During a previous strike on Christmas day, striking Firefighters in Kent returned to work voluntarily to help those affected by the extraordianry weather conditons.
Phil Martin, Head of Community Fire Safety for the Service, said: "You can help us again by taking extra care and time to think about fire safety in your home during this period - checking smoke alarms, ensuring you know what you would do if there was a fire and not making unnecessary calls to the fire and rescue service. For further information on Industrial Action and FAQs please visit Industrial Action and FAQs."
Businesses are also reminded to be mindful of their responsibilities - it remains the responsibility of employers, landlords and other premises occupiers to comply with fire safety law. Advice for businesses
Take extra care by following our ten safety tips especially as, for many,  the festive decorations are still in place:
1. Check all your smoke alarms.
2. Always switch off your Christmas lights before you go to bed or go out.
3. Never place lit candles near your Christmas tree, decorations or furnishings and never leave a burning candle unattended.
4. Decorations can burn easily - don't attach them to lights or heaters
5. Keep matches, lighters and candles out of children's reach.
6. The risks of accidents, especially in the kitchen, are greater after alcohol is consumed.
7. Never leave cooking unattended and make sure you switch off the oven and hob if you're leaving the house.
8. Do you know what to do in the event of an emergency? Practice your escape plan.
9. Many fires start when people fall asleep whilst smoking, ensure you extinguish cigarettes properly and never smoke in bed.
10. Check on elderly relatives and neighbours and make sure they are fire safe.