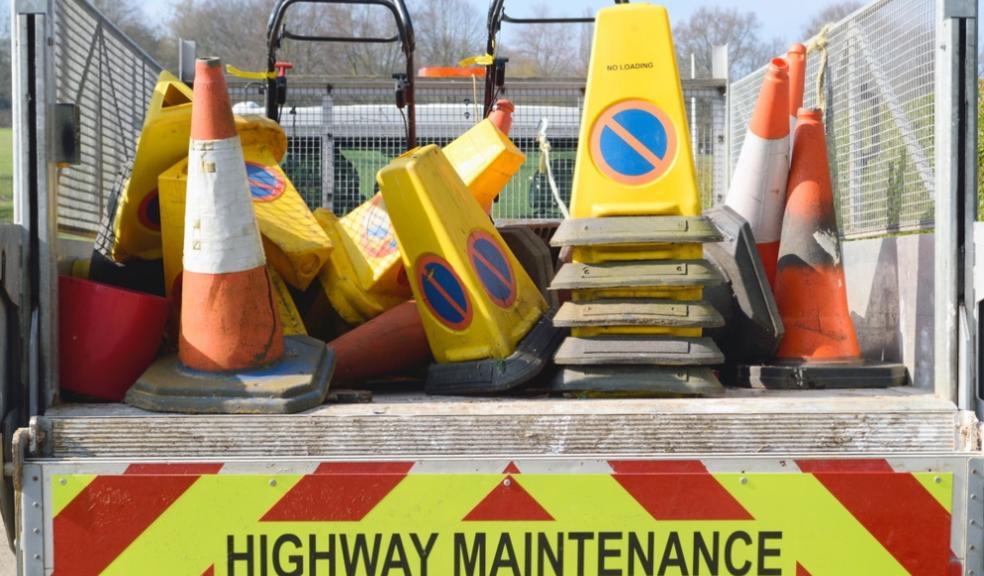 Essential maintenance planned on A381 at Totnes
Work to remove Ash dieback infected trees along the A381 Totnes western bypass will be carried out as part of essential highway maintenance getting underway on Monday (19 October).
The maintenance scheme will start with drainage cleaning and investigation work, with temporary traffic lights in place overnight from 7pm-7am for the first week until 7am on Saturday 24 October.
Tree felling and vegetation clearance will then take place from Monday 2 November, using a contraflow until Friday 6 November in order to keep the road open. From Monday 9 November until Friday 13 November the road will be closed at night from 7pm-11pm between the junction of Plymouth Road and the Ashprington turning.
As well as removing trees, vegetation will be cleared from footpaths and verges in order to ensure that highway drainage isn't obstructed. An ecologist will be supervising the work and is making sure all necessary precautions are taken regarding nesting birds, dormice and other wildlife habitats.
Councillor Stuart Hughes, Devon County Council Cabinet Member for Highway Management, said: "This work is essential for the safety of the public. Tree inspections carried out earlier this year have identified a number of dead or diseased trees that need to be removed from the roadside – and some of them have Ash dieback. Ash dieback is affecting trees throughout the county, which can cause them to lose branches or even become unstable and collapse, so we need to take this action now. Every effort is being made to minimise disruption."
Councillor Jacqi Hodgson, Devon County Councillor for Totnes and Dartington, said: "It is always sad to see trees felled, especially mature ones, but this work is essential to keep our roads safe. I will be pressing for replacement trees to be planted to ensure that we maintain the visual and environmental benefits roadside trees afford us. With growing recognition about the climate and ecological emergency it is essential we maintain and plant more trees wherever possible."
Resurfacing and bridge deck waterproofing is being planned to be carried out on the A381 next summer.
Devon County Council is committed to replacing the large number of trees that it will be forced to remove as a result of Ash dieback. Around 250,000 trees will be planted and nurtured over the next five years through the 'Saving Devon's Treescapes', which is being led by the Devon Wildlife Trust on behalf of the Devon Ash Dieback Resilience Forum.
This project benefits from lottery funding, plus contributions from other organisations, including the County Council, and is encouraging individuals, communities and landowners to plant replacement trees in suitable locations across Devon.
More information on ash dieback can be found on the Devon Ash Dieback Resilience Forum website.