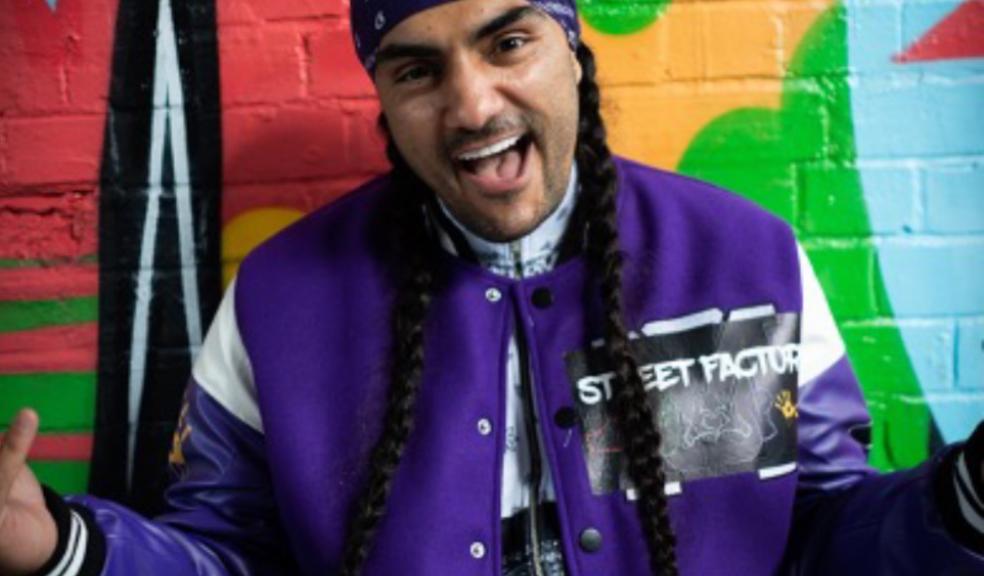 Dance with me says Toby G!
Street Factory's Roots Up! Hip Hop festival and mass dance challenge to open huge Mayflower 400 weekend on Plymouth Hoe
Hip hop culture steps into the spotlight in Plymouth when the award-winning Street Factory brings a bold, contemporary twist to the international Mayflower 400 finale commemorations with a mass community dance challenge and spectacular hip hop stage show.
Roots Up! will literally make a huge song and dance of the Mayflower migration story, examining its relevance to the way we live today with a programme fuelled by the core values of freedom, humanity, imaginationand the future. Free tickets for Plymouth Presents: Roots Up! and Soundwaves event on Plymouth Hoe on Saturday, July 10, are now available.
Street Factory social collective founders Toby and Jo Gorniak are today sending out a rallying call to people of all ages and nations – across the city, the country and the world – asking them to learn a cool hip hop dance routine and be part of the thrilling climax to Roots Up! 
Everyone is invited to put on their dancing shoes and join in the fun – either in person or remotely – to reignite the flames of community spirit in a unique, inclusive and forward-thinking way.
To help people embrace the hip hop vibe, the Street Factory team are sharing a video tutorial, with Toby G breaking down the Roots Up! dance, step by step, so it's easy to follow, whether you're five or 95, a complete novice or a seasoned dancer.
The moves are set to the inspirational new hip hop track STF That's The Fam, written by and featuring local rap artists Jman and Lincoln Gorniak especially for Mayflower 400. The song delivers a powerful message promoting Street Factory values of respect, peace, love, unity and having fun.
At the heart of the Roots Up! production, led by future-focused priorities voiced by the community, lies the fundamental question of what we would do if the Mayflower story was happening now, 400 years on. 
"Street Factory is a family and everyone is welcome; that's why it works. If Mayflower happened now we would have our arms outstretched and lead with love and kindness," said Jo. "That's what we give daily at Street Factory and it's what Toby needed when he came to this country as a refugee. He wanted to feel safe in his new world."
Toby, a Roma gypsy, fled daily racism and violence in his native Poland to seek asylum in the UK as a teenager. His transformative work with young people through Street Factory was acknowledged with an MBE in 2018.
Toby said: "Plymouth is the first place I ever felt at home, but it's important to never forget where you come from. For me, the connection with the Mayflower story is about the journey. Some bits of it were horrible, and we need to be aware and acknowledge those things, not shy away from them. But I want to lead with positivity and talk about now and the lessons we can learn."
The live Roots Up! programme will take to the largest stage the Hoe has ever seen for a fantastic two-hour production showcasing the multiple core elements of hip hop, including breaking or b-boying, MCing, DJ-ing, graffiti, rapping, poetry and spoken word. 
It will also reach out across the Atlantic to the United States of America to respectfully reflect the Wampanoag peoples' shared Mayflower history, as well as acknowledge the origins of hip hop culture in New York City.
A series of hip hop theatre pieces will feature the skills of current members of the Street Factory family – some of whom have never appeared on a stage before – as well as those who have gone on to reach professional level in the wider world of hip hop, dance and production, plus original music and words with Mayflower themes.
People from the community of all ages and backgrounds are also in training to take centre stage on the Hoe for some Roots Up! hip hop action, including school pupils, senior citizens and community groups.
"It's a brilliant opportunity to show the city and the world what we can do, and what others could do too if they learn about the power of hip hop and connect with the heart," said Jo. "The more doors we can open the more work we can do."
TICKET DETAILS
Roots Up! takes place on Plymouth Hoe from 12.30pm to 2.30pm on Saturday, July 10. Tickets are free, but must be booked in advance. Visit https://www.visitplymouth.co.uk/whats-on/mayflower-2020/plymouth-presents-roots-up-and-soundwaves-festival