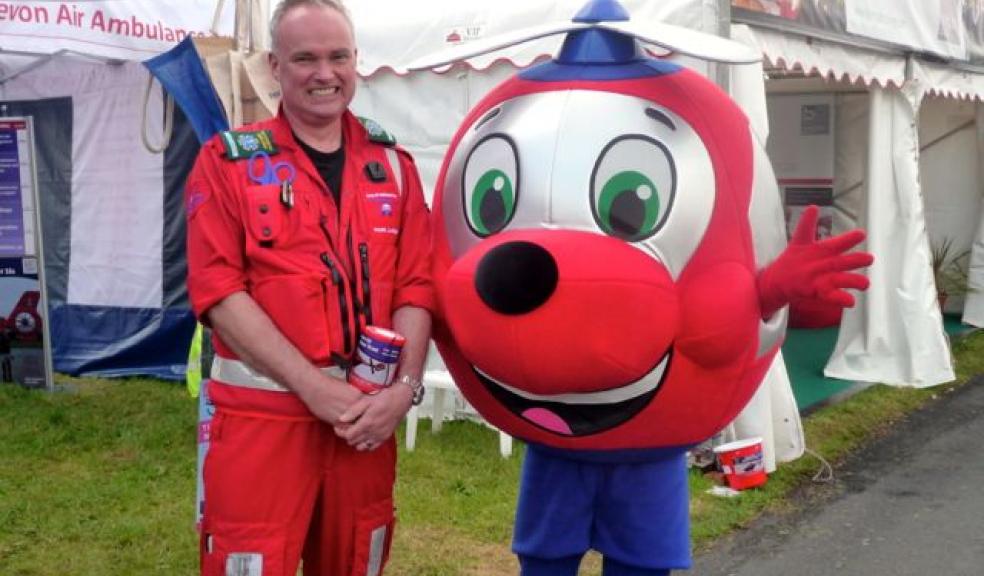 Crowds come out for the second day of the Devon County Show
From early morning crowds started pouring into the Devon County Showground at Westpoint near Exeter for the second day of the Devon County Show.
Organisers say the atmosphere was relaxed and happy as visitors enjoyed the early sunshine and the many features which reflect rural life in the county.
Ollie Allen, Show Secretary, said: "Numbers are on a par with our record-breaking gate last year and we're looking forward to great weather tomorrow - bring it on!"
Thousands of local school children enjoyed exploring the 118th Show and finding out more about where their food comes from. And record numbers of senior citizens took advantage of the advance tickets two-for-one offer.
One the first day of the Show a potential new young visitor was born. Baby Gabriel is the first child of John (40) and Vicky (33) Wilton following John's proposal of marriage in the main arena last year with the Royal Canadian Mounted Police looking on.
"I am delighted to hear this wonderful news,' added Ollie. "And how wonderful that he was born on the first day of the Show!"
Highlights in the NatWest Livestock Arena included local farmer Patrick Greed from Killerton, near Exeter, taking the Interbreed championship with his two year old heifer Limousin Killerton Gucci. In the dairy competition, a four year old Holstein Friesian Moorshard Lennon took the Interbreed Dairy Championship for RK & SG Miller & Sons from Bridgwater.
A group of 16 school children pulled off an impressive result in the ring with their two-year old Hereford bull Mara Freeman taking reserve Interbreed. The youngsters, aged seven to 13, are all pupils at Elms School, Malvern, which has a 120 acre farm and 18 pedigree Herefords.
The two champion animals led the grand parade of livestock during the afternoon into a packed Mole Valley Farmers Main Arena.
Farming minister David Heath was involved in a lively debate at the Devon Young Farmers marquee also attended by NFU President Peter Kendall. They discussed how to create more opportunities for young people to make a start in farming.
Anton Piotrowski, the winner of the 2012 Masterchef the Professionals was one of the judges of the Spring Sausage competition. The winning sausage was plain pork from the Wholesome Hog, Dawlish.
Steward Deborah Custance-Baker said the sausages were especially high quality this year and the judges found it hard to pick the winner.
Hundreds of people joined in the attempt on a skittles world record in the Ales from Devon which continues tomorrow. Dancing Diggers are centre stage in the Mole Valley main arena while near the woodland section the extraordinary Savage Skills stunt BMX team continue their gravity-defying tricks.