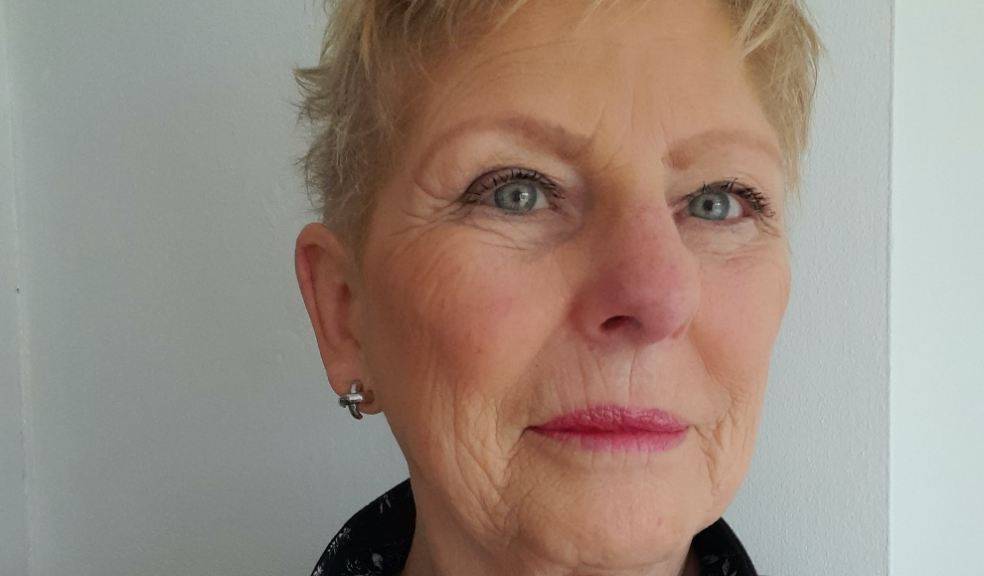 Crediton u3a member goes from a life of crime to storytelling as national writing competition propels her into a new literary career  
A woman who spent her entire career working life in the criminal justice system has launched a new career as an author following success in a charity's annual short story competition.  
u3a enables members to learn new things, laugh with friends and live life to the full once they are no longer in full time employment.  
In partnership with Bloomsbury, one of the world's leading publishers, u3a's prestigious national creative writing competition is back for a third year. 
Lynne Carroll, who early in her career was a police detective but went on to be responsible for the National Serious Crime Training programme for Victim Support, wowed the panel of distinguished judges in the 2021 competition with The Road to Lille – a tense tale which keeps readers on the edge of their seat until the final, shocking pay-off.  
Lynne was so successful, and gained so much attention from the competition win, that she has gone on to secure a contract with The People's Friend magazine to become a regular short story contributor. 
'I was absolutely stunned and completely thrilled when I found out I'd won,' says Lynne, from Crediton and District u3a, in Devon.   
'I liked the fact that people enjoyed what I had written because it gave me validation. It actually takes a lot of courage to enter a competition like this.'  
In 2020 Lynne won the south west regional final of the contest with Working Against Time, which boosted her confidence enough to enter in 2021.  
She says: 'I would urge anyone thinking about entering to go for it. As long as you like what you've written, and you're proud of it, that's all that counts.  
'It may be that the judges love it, maybe they don't, but even sending your own story off is really quite thrilling. It was a wonderful experience for me and has opened so many doors. 
'The important thing is to believe in yourself. Professional writers on the judging panel enjoyed reading what I had written and that means so much.' 
You need to be a u3a member in order to enter the contest, the deadline for which is 12 noon on June 16th. This year's theme is 'Openings'.  
Sam Mauger, chief executive of u3a, says: 'Each year we are astounded by the quality of the entries. 
'Obviously we know we have a wealth of talent in u3a but the competition brings into focus just how accomplished many of our members are.  
'Lynne's success in securing a paid writing contract following her win last year just goes to show that age is no barrier. It makes no difference to what you can achieve in life, what you can do, what you can contribute. The u3a provides many wonderful opportunities to people who are no longer in full-time employment, this is just one of them.' 
U3a will be supplying copies of the Writers' and Artists' Yearbook 2022 to the top 12 entries.  
The Yearbook is edited by Alysoun Owen, who returns as one of the judges selecting the overall winner from all of the entries.  
Alysoun will also be running some Zoom sessions on how to get published, so do look out for those on our online events page at www.u3a.org.uk/events/educational-events  
In addition, the winner will have their story published in Third Age Matters magazine, which reaches over a quarter of a million households, with a bespoke illustration to accompany it.  
The winner will see their work in print and will receive a framed copy of their story as it appears in the magazine. 
For full details of the competition, visit www.u3a.org.uk/learning/national-programmes/creative-writing-2022  
To find your nearest u3a, visit www.u3a.org.uk. 2022 is the 40th anniversary of the u3a movement and there are celebrations taking place across the UK. Why not find out how you can get involved?