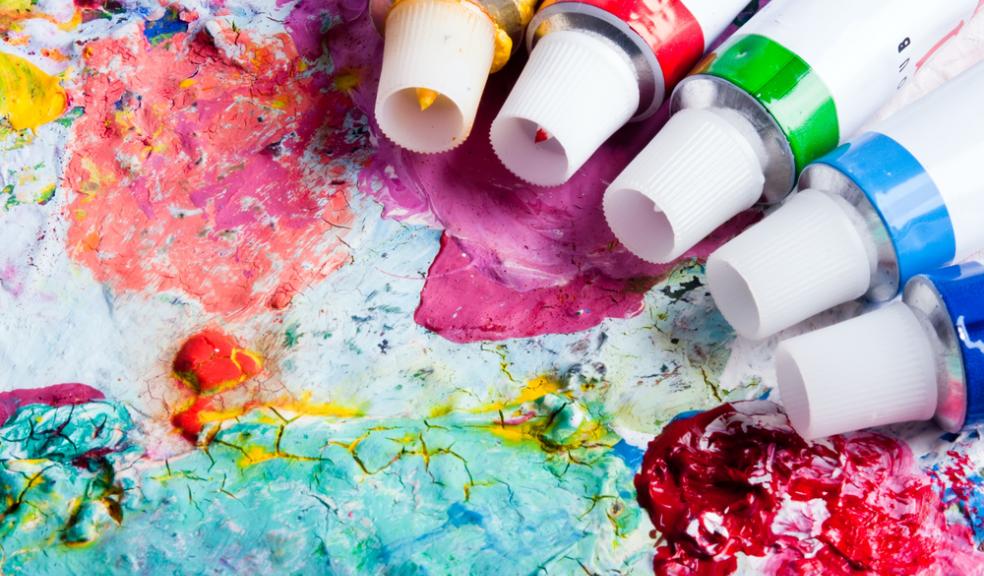 Council House opens its doors to local artists
Local artists are being given the chance to showcase their talents as Plymouth City Council hosts a new programme of open art displays and talks.
Inspired by Plymouth based artist Martin Bush, councillors are to open up the Council House for exhibitions, supporting the city's creative economy. Two pieces of modern art by Mr Bush are currently on loan and being displayed in the Cabinet Office.
Mr Bush who is artist in residence at the Royal William Yard said: "It has been an interesting journey as an artist here in Plymouth. I've always wanted professional artists to have the chance for their work to be promoted by the city and I'm delighted to be working closely with the Council on this project.
"It is a great opportunity to forge better links between the art establishments, professional artists and the Council and to create a healthy platform for artists to succeed. I'd like to see this develop and local artists can become ambassadors for the city and show that we have some fantastic talent here, especially as we gear up for the City of Culture 2017 bid."
From 1 May 2013, a display of 2D framed work will be set up in the foyer of the Council House. Artists can submit their work for selection by a cross party panel of councillors.
Councillor Chris Penberthy, Cabinet member for Co-operatives and Community Development said: "We want to raise the profile of Plymouth artists so we're giving them a prestigious platform to showcase their work and will be actively promoting and celebrating their talents.
"It is a wonderful opportunity for us to work co-operatively with local artists and demonstrates the Council's commitment to Plymouth's bid for City of Culture 2017."
The artwork will be highlighted in a special guided tour on Wednesday 29 May as part of Plymouth's first ever History Festival. Selected artists will also have the opportunity to give a public talk about their work as part of the Council's Arts and Heritage talks programme.
Following the show by local artists, a summer exhibition will be held in the Council House with the best of degree shows from art students in the city. Then, later in the year, there will be a curated show for arts groups and organisations with the theme of the 'Future of Plymouth'.
Artists living and working in the Plymouth area can apply online and need to submit their application form along with three images of work produced within the last three years to arts@plymouth.gov.uk by 9am on Monday 22 April. The programme is supported by a Community Grant from Cllr Penberthy.
For full details about the scheme and to download an application form visit www.plymouth.gov.uk/artscouncilhousedisplay