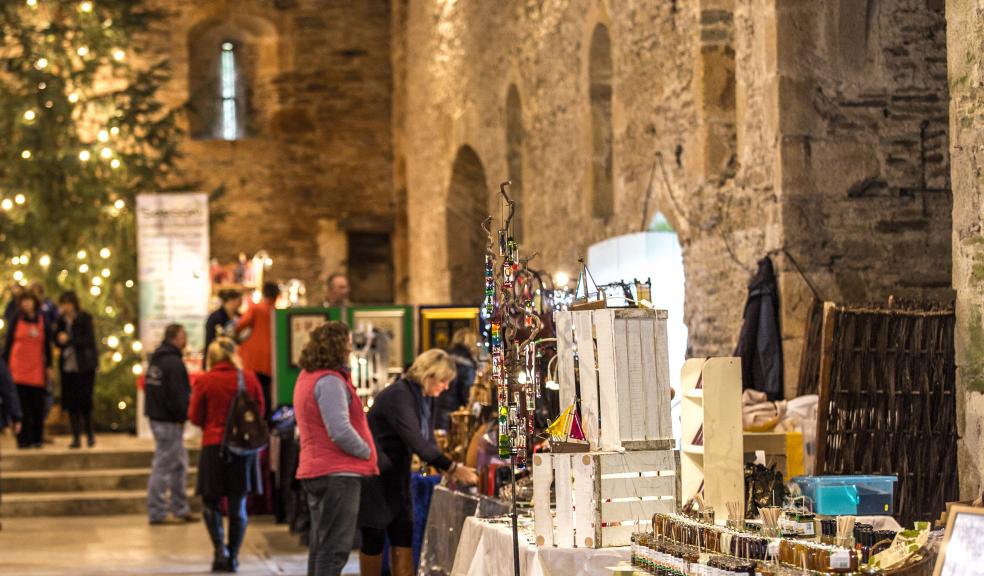 Buckland Abbey's Christmas craft and food fair returns
On Saturday 12 and Sunday 13 November some of the South West's finest food, drink and crafts will be heading to National Trust's Buckland Abbey for its annual Christmas craft and food fair.
This year a free park and ride service; operated by Stagecoach South West, will be running up to every 10 minutes throughout the day from Harrowbeer Aerodrome. Providing visitors with hassle-free parking, so that they can relax, shop and enjoy visiting the fair knowing that a quick and free service back to the car awaits when their ready to leave. Only blue badge parking will be available at Buckland Abbey car park across the weekend.
Over the weekend, road signage will be on display to help direct visitors who might be unfamiliar with the area to the park and ride site near Yelverton.
Open from 10am to 4.30pm, the two-day event will feature over 40 stalls of ceramics, glass, woodwork, jewellery, textiles, cake and drink. Both familiar stalls and new faces will be there, including Paiper Bloom, Dot-Teas, Bere Pottery, The Insalting Pig and the Buckland Food Growers. Entry to the fair is £3 per person and free to National Trust members.
Richard Burrow; Visitor Experience Officer for the National Trust said: 'our Christmas craft and food fair is always a great weekend filled with lots of food producers and craftspeople from across the west country and beyond. Now with a free park and ride service, it is an excellent opportunity to find great local Christmas treats in a relaxed and festive atmosphere.'
Performing outside the Great Barn, Lipson College Big Band will be playing a variety of Christmas classics during the weekend, ensuring visitors to the fair get into the festive spirit. The shop, reception and restaurant will also be open throughout for festive gifts and seasonal food.
As an independent conservation charity, the National Trust hosts events like this to help look after places like Buckland Abbey for ever, alongside support it's from members, donations and volunteers.
Buckland Abbey's estate, garden, shop and restaurant is open daily until 2 January between 10.30am and 4pm. The abbey re-opens daily for Christmas from 1-23 December.
For more information please visit www.nationaltrust.org.uk/buckland or call 01822 853607.