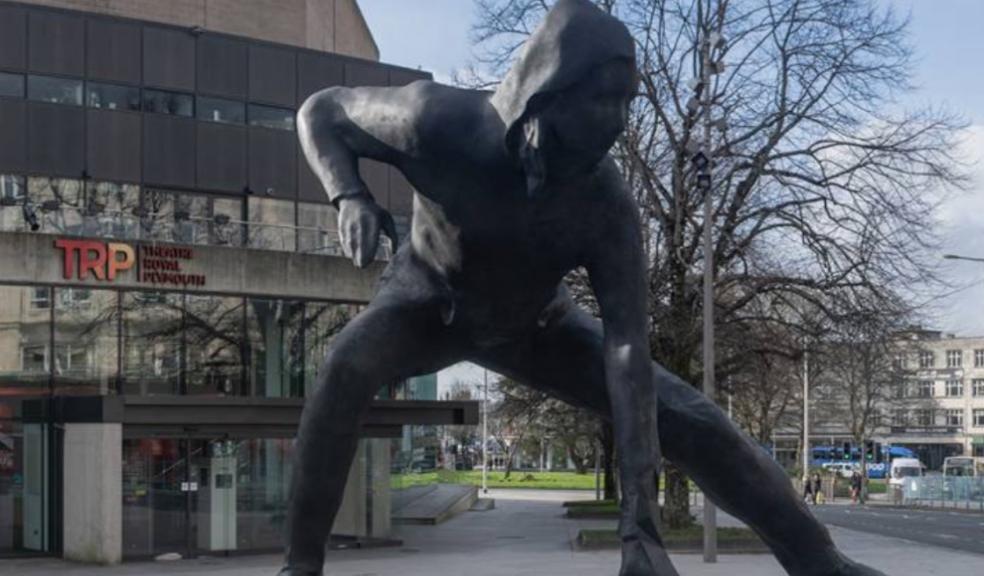 Actress and TV presenter welcomes £1.9million "lifeline" for "entertainment heart" of South West
A £1.9million grant for Theatre Royal Plymouth is a "lifeline" for "the entertainment heart" of the South West, says actress and broadcaster Lesley Joseph.
Meanwhile, TV presenter and comedian Brian Conley said: "More power to the government for giving them the backing they need."
The theatre is one of 35 major cultural organisations and venues to receive grants of between £1million and £3million via the government's £1.57billion Culture Recovery Fund.
Joseph, who is best known for playing Dorien Green in TV sitcom Birds of a Feather, said: "Theatre Royal Plymouth is the entertainment heart of that whole region.
"Whenever I play there, people journey for hours to see my shows. If it were to close, that whole area would be a cultural desert.
"I am so relieved that the government and Arts Council have provided this lifeline. It's so very important because we'll all need nights out at the theatre to help lift us out of this Covid gloom."
Conley added: "Plymouth's Theatre Royal is one of those really special regional theatres that draws people from all over the place.
"It's why I've started a number of my big musicals there and why I just love going back there for panto. It was terrifying to think it might have to close for good, so more power to the government for giving them the backing they need."
The funding will support the reopening of a high-quality programme of shows and a season of new developmental work by emerging artists, performers and companies, mainly from the South West, providing them with vital income.
It will also enable the theatre to resume its wide-ranging community engagement programme.
The theatre has a national reputation for showcasing the work of some of the most influential new writers of the last two decades.
It has had a varied line-up since it opened in 1982, from Gene Pitney to the Royal Opera and Royal Ballet to Keith Harris and Orville.
Adrian Vinken, the theatre's CEO, said: "This is tremendous news for TRP and a great relief for Plymouth and the cultural landscape of the far South West.
"It demonstrates that the government clearly recognises the great economic, social and creative value of an organisation like Theatre Royal Plymouth to this city and region.
"We are grateful for this demonstration of support and confidence and look forward to justifying that confidence with a growing programme of activity across and beyond our stages as conditions allow.
"It will see real benefits for our audiences, local artists, creative freelancers and the wider community."
A total of £75million has been allocated in this round of funding.
BH Live, which operates Bournemouth International Centre (BIC) and Bournemouth Pavilion Theatre and Ballroom, will receive £2.5million.
A second round of grants of between £1million and £3million, plus the recipients of a £270million loans package, will be announced in the coming weeks.
Culture Secretary Oliver Dowden said: "As part of our unprecedented £1.57billion rescue fund, today we're saving British cultural icons with large grants of up to £3million.
"These places and organisations are irreplaceable parts of our heritage and what make us the cultural superpower we are.
"This vital funding will secure their future and protect jobs right away."
So far, more than £500million has been allocated from the Culture Recovery Fund to nearly 2,500 cultural organisations and venues of all sizes.
A total of 49 recipients in the South West were allocated £5.4million last weekend. A few days earlier, 129 organisations in the region were given £26.5million.