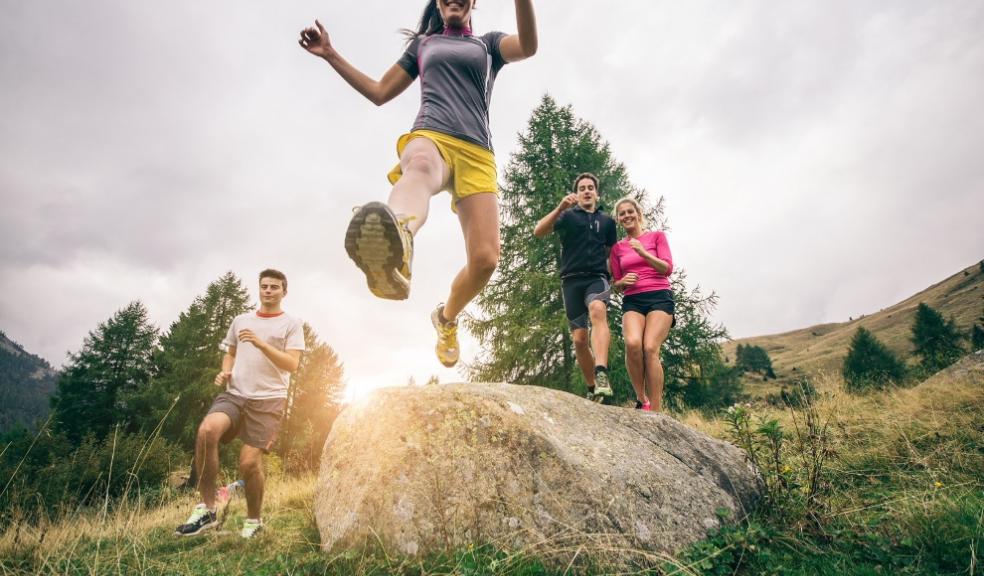 Planet Earth Games going viral
Devon-based charity Planet Earth Games are going virtual this summer with a month-long series of sustainable challenges through August.
Formerly the South West Youth Games, the event was revamped and relaunched in 2019 to help address climate change crisis with the first ever Planet Earth Games at Flowerpot Playing Fields, Exeter.
Described the world's first environmental multi-sport Games, the event had no single use plastic, recycled medals and zero waste, including activities such as paddle boarding, plogging (picking up litter and jogging), group cycling and nature walks for around 500 participants.
This year's event was set to go ahead in partnership with Forestry England at Haldon Forest outside Exeter. But was forced to cancel, due to the pandemic.
However, organisers have now switched to a virtual event taking place from 1-31 August with daily sustainable challenges, daily prizes and recycled medals for individuals, schools and businesses for all ages.
They have launched a crowdfunder campaign to support this year's Planet Earth Games to help reach as wide an audience as possible and help nurture more active, sustainable lifestyles on an ongoing basis. Visit: https://www.avivacommunityfund.co.uk/planetearthgames2020
The move to the virtual world has drawn high profile brands and ambassadors to the Planet Earth Games, sharing in the event's vision to nurture healthier, sustainable and active lifestyle.
Riverford Organic Farmers, Sustrans - administrators of the National Cycle Network, international baby swimming school Turtle Tots, Dartmoor National Park, South West Coast Path Association, Kids Against Plastic and Olympic athletes Etienne Stott (canoeing) and Lauren Smith (badminton) are among those that will help deliver the unique event.
Chris Broadbent, Chief Executive of Planet Earth Games said: "We are a charity buzzing with loads of new ideas and with real momentum. The arrival of COVID-19 presented a unique challenge. How could we engage people into physical activity and taking action on climate change without being able to host our events?
"Easy! We go "virtual"! So, instead of hosting multiple events and the inevitable and unavoidable footprint, we will make use of digital technology and create our own virtual challenges.  This way, we can motivate people to get active from their own front doors, explore their immediate environments and without the need to travel avoid any fuel emissions!
"This year, we can step into a void left by the postponed Olympic Games and host challenges to inspire a new generation into sport, activity and sustainability.  It fits perfectly with our ethos and the virtual event is not just for 2020, but beyond. Through the lockdown, there is a growing sense that the public have reassessed their lives and being more active and living more sustainable lives is now a higher priority than before the pandemic. We plan to build on this in future years connecting people across the country with a shared experience that helps their own health and that of the planet."
Emily Muddeman of Riverford Organic Farmers said: "We love the idea behind Planet Earth Games, it is such a good way to get children and adults to engage in conversations around climate change and the environment in a fun and active way. We are delighted to be taking part and setting a veg themed cooking challenge"
Lauren Smith, 2016 Olympian and European gold medallist said: "Over the last few years. I've become increasingly aware of our effects on the planet and have been taking small steps to reduce my impact and I'm far from perfect. But I'm trying to learn every day and that is how I came across the Planet Earth Games and the event, which brings together two of my greatest passions, getting people active and taking care of our planet and so it's a huge honour for me to be an ambassador for this brilliant event."
Dan Allan, Managing Director of Turtle Tots said: "We are really pleased to partner with the Planet Earth Games on the mission to encourage people to live more sustainable and active lifestyles. At Turtle Tots, we recognise the importance of our environmental responsibilities and have taken the decision that every Turtle Tots product will be shipped without any individual polythene bags, leading to a 95% reduction in our overall plastic packaging."
Online entries for the Planet Earth Games will be free and will be opening in mid-July.