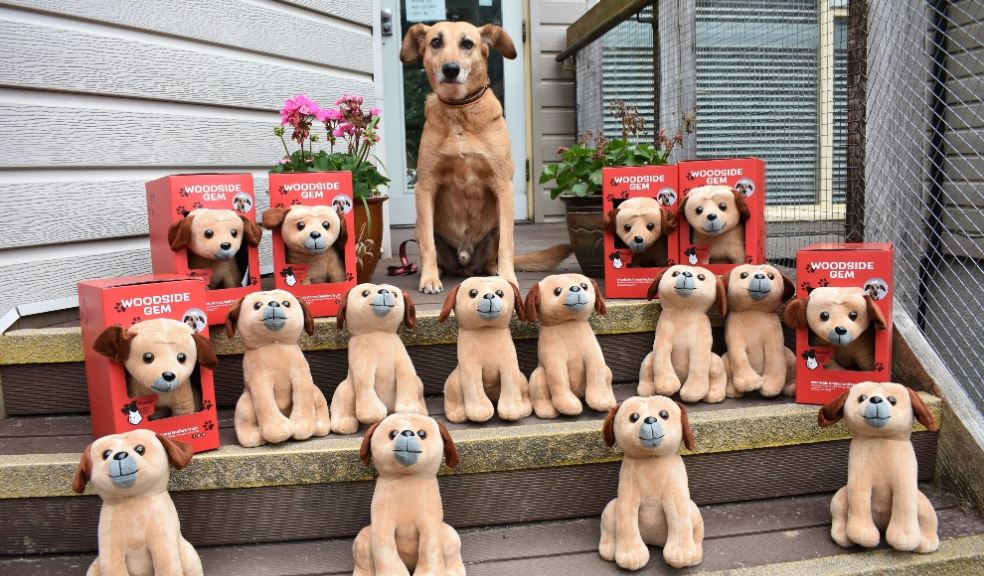 Cash-strapped animal sanctuary launches look-a-like cuddly toys to fund 'bear necessities'
A Plymouth animal sanctuary is looking for new homes for adorable cuddly toys modelled on some of its long-term residents.
Woodside Animal Welfare Trust, at Elfordleigh on the edge of Plymouth, has launched Woodside Gems to raise desperately needed funds.
Each soft toy is a look-a-like of the charity's long-term residents who, for various reasons, are unlikely to ever find a permanent home away from the sanctuary.
The charity currently has around 50 such animals in its care, all of which will be supported by money raised by selling the cuddly toys.
Woodside deputy manager Dawn Cornish said: "We are hoping Woodside Gems will be a success so that we can expand our teddy collection to include other residents. 
"With just under 50 residents on site this collection has great potential.  We are hoping it will be success for school aged children who will be able to take the teddy or certificate into school for 'show and tell', as well as adult of all ages."
First of the Woodside Gems to model for the fundraiser, are the gorgeous Lucky the dog and April the cat.
Lucky, a gentle 8 year-old Podengo, spends his days in the sanctuary's main reception keeping staff company.
Due to his extreme anxiety, he has struggled to find a home, so instead is happily settled at Woodside, where he has lived for the past five years.
Super friendly April also became a long-term resident after a litter of kittens left her with a bowel condition that requires daily medication.
The 10 year-old lives in Woodside's Mews special care unit and can often be found roaming freely around the sanctuary. 
Whilst Lucky and April are unlikely to be rehomed, their cuddly toy creations are ready and waiting to find loving owners.
Each soft toy costs £25, with all money raised being used to support the real life Lucky, April and their friends, at a time when the sanctuary is desperately short of funding.
As well as the soft toy, the price includes a photo and biography of the Woodside resident, an adoption certificate and newsletter.
"Whilst the sanctuary has sponsorship schemes which help support the different animal species groups, this is something more individual," Dawn said. "With Woodside being local and being proud of the facilities we have on site for residents, we think this new fundraiser is so exciting."
Since the start of the Covid pandemic, Woodside has lost more than £25,000 from cancelled fundraising events it had organised directly, and tens of thousands of pounds every month caused by the closure of its charity shops, which have now reopened.
At the same time, Woodside Animal Welfare Trust has seen the number of animals in its care increase.  The sanctuary is currently looking after 175 animals on site.
The cuddly toys can be purchased from Woodside's charity shops or directly from the sanctuary at Elfordleigh.