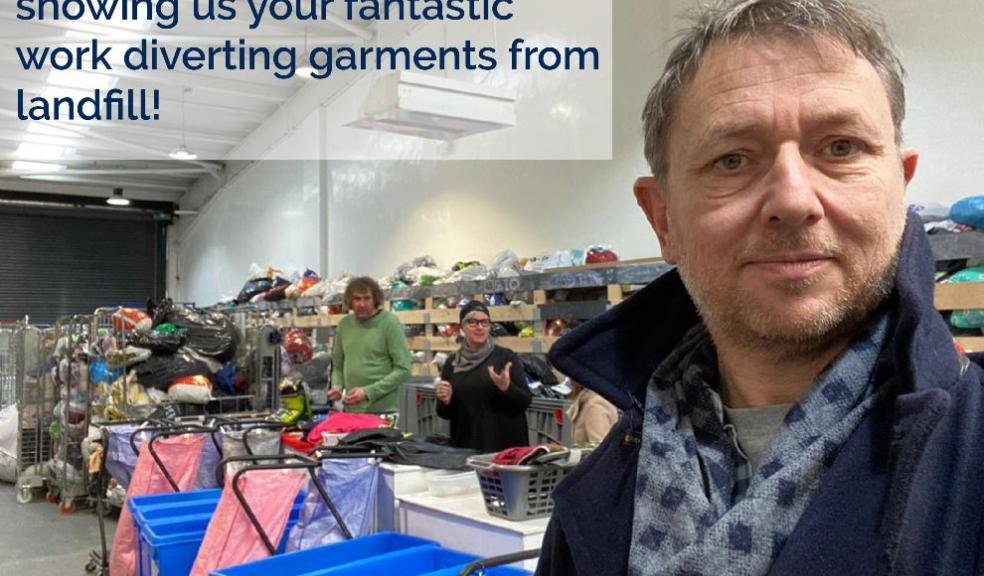 Project Plan B explains recycling end of life garments
Nearly 90 percent of UK workwear already ends up in landfill or incinerated every year, according to the Wrap Review of Corporatewear arisings and opportunities 2012; and Project Plan B has found that Covid-19 has exacerbated that problem.
Project Plan B offer a design to delivery full manufacturing service, with end of life recycling.  Garments are carefully designed to be recycled and tailored specifically to each client's needs using their technologically advanced recycled fabrics.
The designs are then made by Project Plan B's long standing manufacturing partners, which are independently audited and regularly visited by the Project Plan B team. Garments are then delivered to clients and distributed to the wearers.
When the garment eventually comes to the end of its wearable life, it is returned to the provider and sent back to Project Plan B for recycling.
Garments are identified by the Project Plan B designed to be recycled mark, then turned back into raw polyester using our recycling facility.
The polyester can be knitted or woven into fabrics ready to be made into new garments and other high value products. Nothing is wasted and 100% of the garment is returned to be used again and again.
The closed loop system enables businesses to play a part in positive change for the environment, helping to revolutionise the textile industry and reduce carbon footprint as part of corporate social responsibility.
Plymouth based Project Plan B Director Tim Cross is a spokesperson on sustainable textiles solutions for the workwear and PPE markets, and C19 has amplified that passion.  He explains more about recycling end of life garments:
"We are doing the recycling ourselves and will recycle the PET ourselves using inhouse technology. We will soon release more detail about this technology and have been working hard to develop and spec our own machinery to recycle the fibre back to PET.
"Over the coming weeks we will be able to give a lot more detail on who we are partnering with to produce new yarns and fabrics out of our recycled PET. The recycled material will be made into fabric and yarn by some of the biggest names in textiles."
About Project Plan B
Project Plan B is a commitment to tackling global environmental challenges faced by the textile industry. They believe that by redesigning the way they do things right from the beginning, they can significantly reduce their impact while delivering excellent, high quality performance clothing. www.projectplanb.co.uk
By adapting from a linear to circular manufacturing system, they can eradicate the need for virgin polyester to be used or disposed of in their designed to be recycled closed loop system. Every fabric, trim, accessory, thread and label are carefully selected to ensure a high standard of recycled material suitable for reuse. This keeps the level of purity high so that value is kept within the cycle. Each garment is made from recycled
polyester, and at the end of wearable life every Project Plan B garment will be turned back into raw polyester before being spun into the fabric of new garments; closing the loop to create a circular polyester cycle.