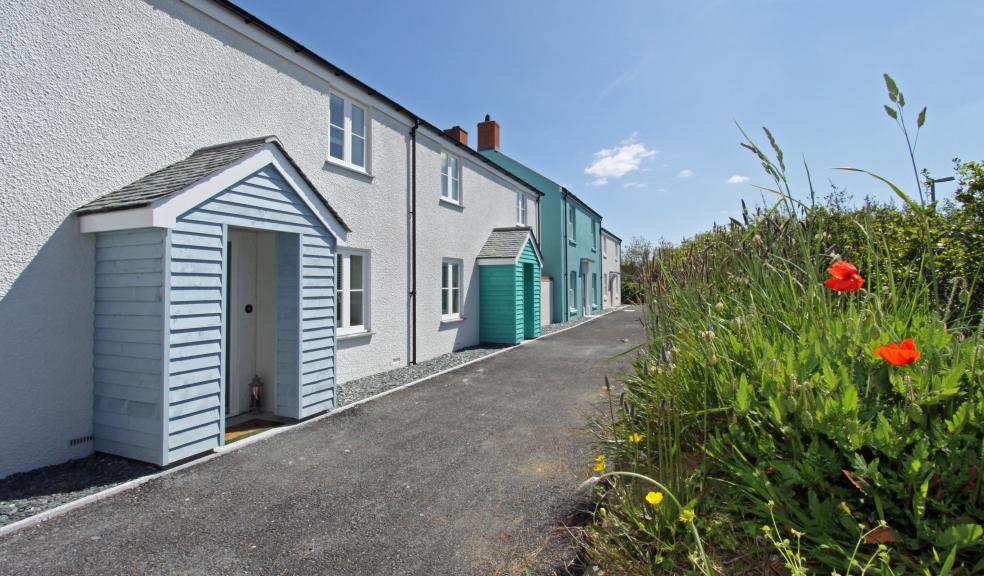 Last houses available at Duchy of Cornwall site
Award-winning Dorchester-based developers C G Fry & Son Ltd, announces there are the last few new homes for sale on Phase 3 at Tregunnel Hill with the Duchy of Cornwall located on the edge of Newquay.
C G Fry & Son has received numerous regional design and quality awards throughout the South West for developments including the internationally renowned and Poundbury development in Dorchester for The Duchy of Cornwall. The independent family-run company is renowned for quality of design and construction and attention to detail. It has an enviable reputation and an extensive portfolio of high-quality projects ranging from private individual houses to major developments built in harmony with the local area.
Tregunnel Hill boasts traditional buildings with stylish décor, showcasing the beauty of Cornish architectural heritage. The homes enjoy new building techniques offering 21st century standards of energy-efficiency and security. Locally sourced materials are used such as Cornish granite, minimising carbon emissions and boosting the local economy.
Although completely sold out on the first two phases, on Phase 3, there are two and three-bed terrace homes and one remaining four-bed with garage and sparking space available with prices ranging from £212,000.
Caroline Hill, Head of Sales & Marketing – C G Fry & Son said: "Tregunnel Hill is a delightful and unique development in North Cornwall which captures the ethos of The Duchy of Cornwall to utilise local trades and materials to support the local economy. Because the first two phases sold out so quickly, people may think that there are no more houses for sale but we still do have a few remaining homes available to purchase. This is a rare chance to purchase a traditional Cornish house with all the benefits of modern technology and building practices."
Prices range from £212,000. For more information on Tregunnel Hill contact:
E: tregunnelhillsales@cgfry.co.uk
T: 01637 871694
Sales office open Thursday – Monday from 10am – 4pm.