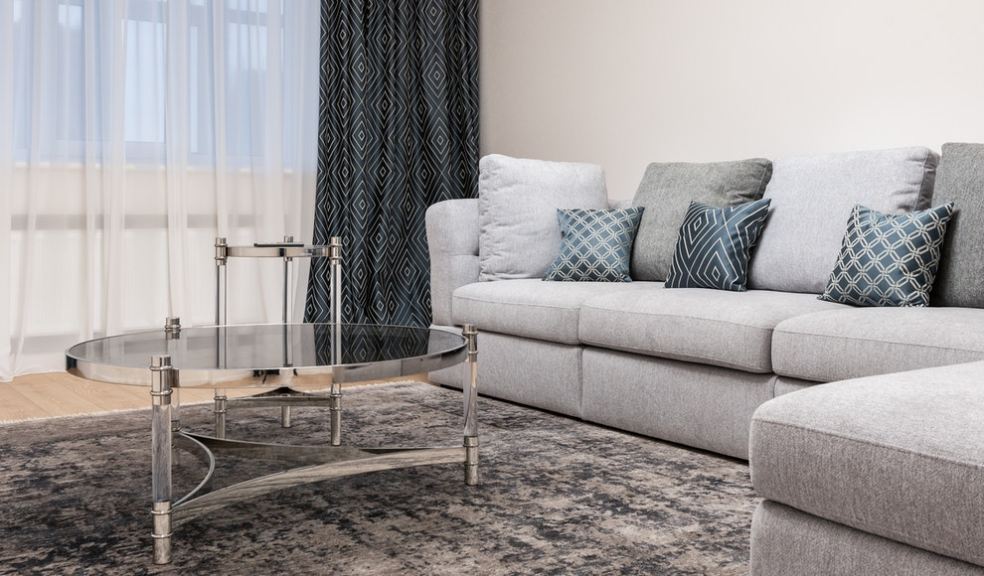 During the last few years, we have been able to watch the grey living room trend evolve right before our eyes. However, it is not only living rooms that have experienced the grey overload, homeowners have incorporated shades of grey all through their homes, including kitchens, bedrooms, office spaces, and bathrooms. We believe the colour scheme is so popular because not only does it feature subtle neutral tones, there is also a range of shades and colours that can be incorporated within one room. Unlike black or which are both standard shades, greys can range from light to dark, and what we find popular amongst most homeowners who incorporate grey into a room, is that they vary the shades and tones they use to add a classic and stylish touch. Here we will present a few ideas on how to incorporate grey ideas into your home.
Grey sofas
The main feature within your living room is most likely to be your sofa. Choose a plump, grey upholstered sofa, it could be a darker or lighter shade, but try to contrast this colour with the cushions on your couch and also with the paint colour or wallpaper behind or surrounding it. It is important to ensure that your shades do not blend in with one another and produce a flat space with no dimension. For a contemporary style, why not purchase a corner sofa or two, two-seater sofas positioned across from each other with a white marble or black gloss table for in the centre. By incorporating a colour other than grey, it adds a signature accent to the room so that the colours all do not blend in with one another. If a coffee table is not on your agenda, try and incorporate a black or white coloured fireplace, as this can also act as an accent to the room. 
A slim smart TV
Grey living room designs tend to be relatively modern. Try and stick to the modernised look by purchasing a slim smart TV. Mount the smart TV on your wall and perhaps add blue light LED lighting behind the TV to reflect some colour onto the walls to set the ambiance in the room. Try and purchase a smart TV such as the LG Wallpaper OLED, which is currently the world's thinnest TV. The sleeker the better for your modernised room. To ensure your TV is mounted to your wall correctly, contact a professional such as https://aerialandsatelliteexpress.co.uk/ who are experienced professionals in TV wall mounting. 
Incorporate a grey feature wall
When painting your room, we would advise you not to paint every wall of the room the same shade of grey. Grey has been nominated as the wall colour of the millennium, so it is no surprise as to why so many people have grey rooms featured within their homes. Adding a wallpaper will add not only a feature wall to the room but extra texture. If you would like to have a feature wall but would prefer to avoid wallpaper, why not try a textured paint wall or paneling. Paneling appears to be an extremely popular trend within 2021, making bigger rooms more homely. You can always make the panel wall the same shade of grey as the surrounding walls as the texture and juxtaposition will create a contrast anyway. 
Incorporate silver 
A popular colour we see incorporated with grey living rooms these days is silver. Try incorporating silver in your sofa cushions or even silver accents such as a floor light, a mirror, picture frames, or vases. They can add more dimension to your room if placed accordingly, but remember to try and avoid cluttering. As explained, grey rooms tend to have a modern touch and your living room will look far from sleek if you clutter your fireplace, side units, or coffee table with a variety of ornaments and accessories. 
Pop of colour
Although silver can be a nice touch, many believe that this resembles and blends in with the colour grey a bit too much. Those who want a more subtle grey living room may prefer to incorporate silver however, one of the latest trends is to add a pop of colour. Make sure that the colour you choose is contrasting enough to create a difference. We would avoid incorporating colours such as dark green into a dark grey room, as the dark shades will not have the ability to contrast against one another. Try to involve colours such as bright orange, yellow, or pinks as they will make a statement to the room. A patterned rug in the centre of the room, plush cushions, a throw, or a wall canvas in a bright colour all can create a contrast within the room. Try to avoid building up a few colours as this will look disarranged and more or less just a jumble of different colours which can be less appealing to the eye.