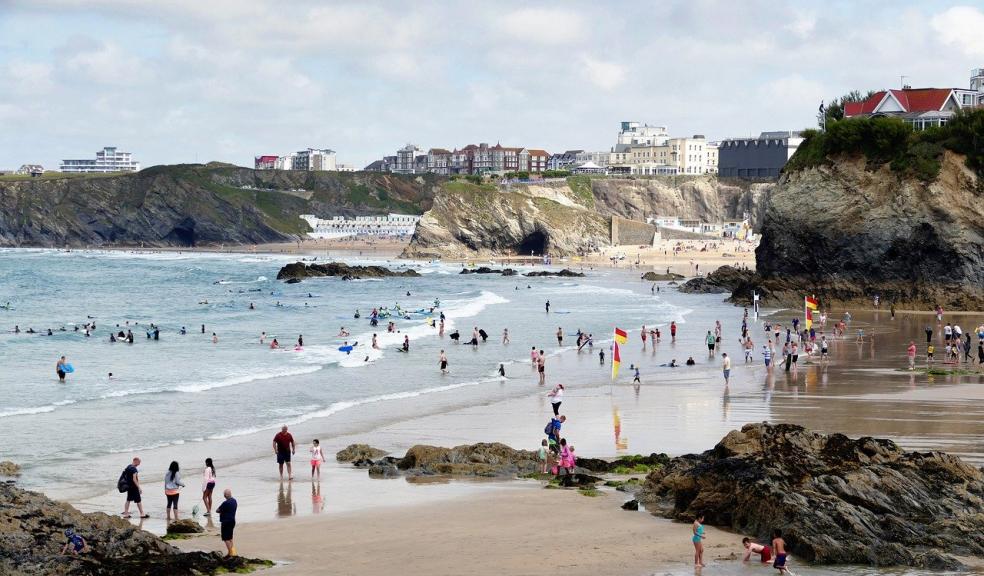 UK holidaymakers are becoming more confident ahead of June 21
Catching COVID-19 is no longer a top concern for UK travellers
For over a year now, people in the UK have lived with restrictions due to the COVID-19 pandemic. From June 21st the government's roadmap declares the removal of all legal limits on social contact.
But how is the UK public really feeling about the restrictions easing, and what does this mean for the UK travel industry?
Data analysts at My Favourite Cottages have analysed the latest data from Visit Britain to discover how people's concerns about travelling in the UK have changed over the last seven months*.
Towards the end of October 2020, the UK was preparing for another national lockdown.
So, it comes as no surprise that over half of British holidaymakers around that time were most concerned about the government travel restrictions (53%) and catching COVID-19 (52%), especially with the R-rate growing at a rapid pace before the second lockdown.
Making up the rest of the top five concerns for UK travel in October 2020 were responsibility to travel (44%), restrictions on opportunities to socialise (38%) and fewer opportunities to eat and drink out (38%).
Meanwhile, the top concern for British holidaymakers in early May 2021 is still focused on travel restrictions, with 44 percent admitting they were concerned about the uncertainty surrounding the on-going easing of restrictions.
However, catching COVID-19 didn't even make the top five concerns in the most recent survey, with only 28 percent of potential holidaymakers now concerned about contracting the virus – a 24 percent drop since October 2020.
Surprisingly, respondents aged 65 or more are the least worried when it comes to catching COVID-19, while less than 10 percent of people in the East Midlands admitted it would put a stop to their travel plans - a dramatic difference to Scotland's 49 percent.
The rise in confidence could have something to do with the UK's successful vaccination programme, in which 7 in 10 people (57.8 million) have received their first dose of the vaccine, with 36.9 million already receiving their first and 20.8 million receiving both jabs.
Instead, 44 percent of people in the UK are now more concerned about having fewer things to do or having fewer places to visit (44%) whilst away on their staycations.
Personal finances (39%) was the third biggest concern for people travelling in the UK, up by 12 percent since October last year.
According to recent data, there were 1.6 million unemployed people in the UK between December 2020-March 2021. The unemployment rate was at its' peak in December last year, with a slight decrease in recent months.
With many only just starting to get their finances in order again and the economy bouncing back stronger than expected after months of uncertainty, it's no surprise that holidaymakers are cautious about forking out on their getaways this year.
Restrictions on opportunities to socialise (37%) and fewer opportunities to eat or drink out (37%) – complete the top five concerns for travelling in the UK in May 2021.
While there are some similarities, it seems people are now more concerned about social restrictions, while catching COVID-19 is less of a concern thanks to the vaccine rollout and nationwide effort to lower transmission.
At the other end of the scale, the least common concerns about travelling in the UK is limited available annual leave, with only 11 percent of respondents choosing this as an inconvenience.
Meanwhile, only 11 percent said they were unwilling to travel until vaccinated. The age group most concerned about travelling without the vaccination was 25-34 year olds (18%), whereas no one in the 65 or more category had any issues. Although, the majority of over 65-year-old's have now received both jabs, in comparison to the younger generation who are yet to receive theirs or waiting for their second.
Following closely is local residents being unwelcoming (13%), general unease about travelling (21%) and not being responsible to travel in this period (26%) made up the least common concerns for May's respondents.
Similarly, October 2020 results ranked limited available annual leave as the least common concern about travelling in the UK, with under a quarter not bothered, closely followed by 21 percent who revealed they were worried about locals being unwelcoming.
Personal finances (27%), fewer things to do and places to visit (34%) and general unease about travelling (37%) make up the bottom five.
Plus, it seems the confidence in booking summer holidays has risen dramatically since the end of last year, too.
The amount of people who have booked trips this summer has almost doubled. According to our study, 36 percent said they had booked and paid for their UK break compared to just 16 percent last year**.
Harry Roberts, Director of My Favourite Cottages, commented on the findings: "It's been a tough year for the travel industry, so it's great to see that holidaymakers are becoming a lot more confident with travelling as restrictions begin to ease.
"We look forward to welcoming holidaymakers back to our cottages for a well-deserved staycation and will do our best to accommodate guests, while providing reassurance - to ease any concerns they might have."
Find out more on the My Favourite Cottages website here.