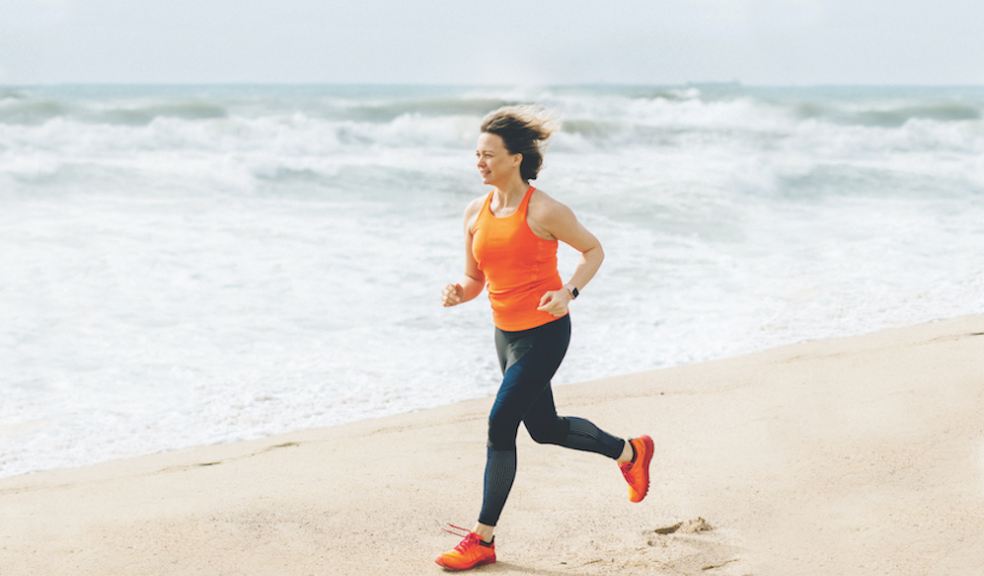 Win the race against bladder leaks
Muscle strains, chaffing, cramps, blisters: just some of the familiar challenges that all runners face as they pound the pavements. But what about bladder leaks? These are just as testing but far less talked about by the main sufferers: women. 
One in three women experiences bladder leaks and it's not just an age-related problem or linked to childbirth or the menopause, though these can make things worse. Some women suffer from quite a young age and increasing levels of exercise and fitness can actually add to the problem.
As a high impact sport, running puts an increased pressure on the bladder and this can be exacerbated if there are other issues with the pelvic floor. This is not just down to lack of pelvic floor strength: it can also be due to tightness of the pelvic floor or ligament damage, issues which most women are usually unaware of and are unlikely to cause any other problems except bladder leaks.
A new approach
In the past, bladder leakage and the associated embarrassment, discomfort and odour have been something which women runners have felt they have to live with, believing that, apart form trying to keep up their pelvic floor exercises, the only thing they can do is to wear a pad or liner. 
Well, not any more.
As hundreds of women of all ages prepare to take part in this month's Plymouth Half Marathon, 10K and 5K on Sunday 19th June, a Scandinavian health secret is ready to help put them back in control.
Contrelle Activgard is a discrete, convenient and very effective (2), single-use bladder support device for women, designed to tackle the problem rather than just deal with the symptoms.
Instead of absorbing urine, it works by fitting easily and comfortably inside the vagina to gently support the bladder neck and urethra to stop leaks happening (1) or substantially reduce them (2). As everyone's shape is different, Contrelle comes in three sizes, so the first stop is to use the special Sizing Kit to find out which one is the right fit.
Contrelle is made of soft foam and when fitted correctly you won't be able to feel it in situ after a couple of uses. The device can be safely left in place for up to 16 hours a day - including when you go to the toilet - or just whilst exercising. So, whether you're going out on a morning run or tackling a half marathon, you can be confident that you'll be in better control of at least one aspect of your running regime.
Tried and trusted
Whilst Contrelle is newly available it the UK, Scandinavian women have been successfully using it to take back control of bladder leaks for over a decade, with over 5 million devices sold. Contrelle has received extensive medical testing and is increasingly recommended by leading UK health professionals.
Clinical study results highlights:-
100% of women who used Contrelle in a four-week trial found they achieved total or better continence with fewer leakage episodes and less leakage per episode (2)
More than two thirds of women became completely dry using Contrelle and over 95% reported Contrelle either stopped or significantly reduced their bladder leakage with major improvements in quality of life (2,3)
For more details and to read customer testimonials go to: www.contrelle.com
Reader Offer: Try Contrelle for yourself
Viveca Biomed, the UK manufacturer of Contrelle, are offering DevonDaily readers experiencing bladder leaks the opportunity to try Contrelle for themselves. They are offering a 50% discount on the Sizing Kit (rrp £6) and a 10% discount on a first pack purchase (rrp £15 for a pack of 5) to the first 100 customers who quote the following codes at the checkout at: www.contrelle.com   Just use the one time codes PLYMKT22 for the Sizing Kit and PLYMPK22 for a pack of 5. The offer will end on 30th June 2022 or when the maximum number of claims has been reached - which ever comes first.
Need more advice?
As an official race partner for the Plymouth Half Marathon, 10k and 5K on Sunday 19th June,  Contrelle will have a team of advisors on hand at their stand on Plymouth Hoe before and after the race to offer help and information. Or you can call the customer advice line for a confidential chat with one of the team on: 0330 229 2160
References:
(1) Sander P, Thyssen H, Lose G, Andersen JT. Effect of a vaginal device on quality of life of women with urinary stress incontinence. Obstet Gynecol. 1999 Mar;93(3):407-11
(2) Lone Mouritsen. Effect of vaginal devices on bladder neck mobility in stress incontinent women, Departmentof Obstetrics and Gynecology, Gentofte Hospital, University of Copenhagen, Denmark Acta Obstetricia et Gynecologica Scandinavica 2001 80: 428-431
(3) Thyseen HH, Lose G. Long term efficacy and safety of a disposable vaginal device (continence guard) in the treatment of female stress incontinence. Int Urogynecol J Pelvic Floor Dysfunct. 1997;8(3):130-2