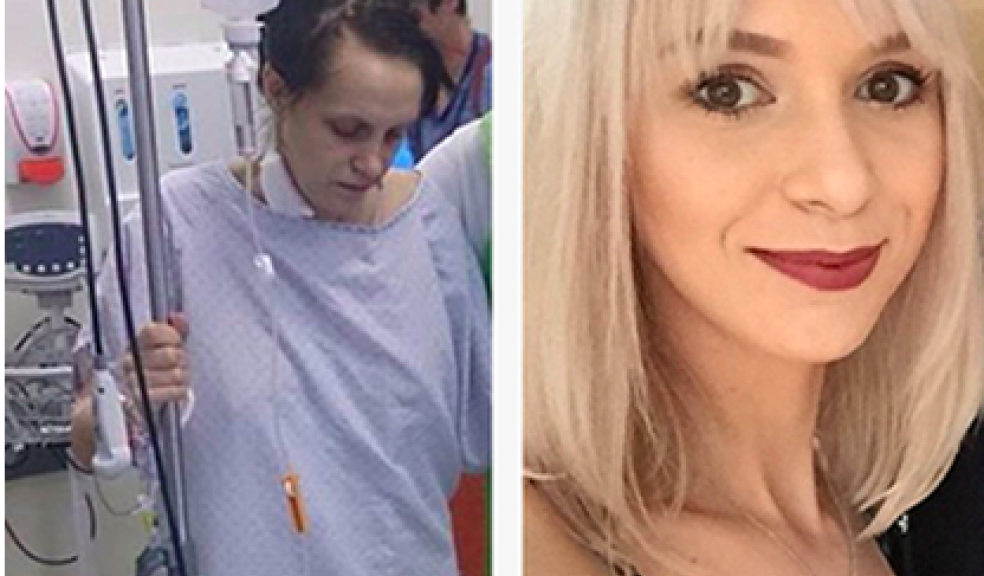 "I have been given my life back"
Maxine Cowlin was just 17 years old when she was diagnosed with the rare and incurable liver disease, Primary Sclerosing Cholangitis (PSC). Little is known about PSC, which currently has no known cause, no successful treatments and no cure.
Maxine, who was studying Dance at college when she was diagnosed, said: "It came as a huge shock to me and my family. I had plans to go to university and eventually start my career in Dance but having this new diagnosis, which I didn't really understand, caused me to really worry about my future and what was going to happen to me."
Maxine suffered with fatigue but was able to manage her symptoms well enough to finish college and complete her degree. Although she was able to make it through her years at university with very few problems along the Maxineway, Maxine was very aware that her PSC was unpredictable and could drastically change her life at any time.
In March 2013, Maxine suffered two life threatening internal bleeds within the space of three weeks. "It was during that time that my doctors knew they were running out of options for me and that my liver disease had reached 'end stage'. I was put on a transplant list in 2013.
"My life was put on hold and symptoms of my condition included liver spots, debilitating fatigue, jaundice, heart palpitations, extreme all-over itching and brain fog which left me feeling confused and in a daze for a lot of the hospital pink time; like I wasn't really present.
"I was unable to work and unable to do all the 'normal' things someone in their twenties should be doing. I was living with what felt like a ticking time bomb inside me."
The risk of a patient becoming too unwell to undergo surgery increases the longer they wait for a transplant. Patients often become very unwell before an organ becomes available. "Being on a transplant list is a really stressful and worrying time", Maxine explained. "There is so much uncertainty, so much anxiety and it's an extremely emotional situation to be in for so many reasons.
"I was referred to the Hepatology team at Derriford Hospital when my condition progressed and I have been under their brilliant care since."
Like all patients' requiring liver transplantation, Maxine was monitored at Derriford Hospital while she was awaiting transplant and the transplant itself took place at Kings College Hospital. Shortly after her operation, Maxine was transferred back to Derriford Hospital where she has received follow up care ever since.
Since her transplant in 2014, Maxine has been living life to the full. She is back at work and has been volunteering for PSC Support, a charity dedicated to helping anyone affected by the disease.
"PSC Support is an amazing charity that has really helped my family and I throughout the years. As part of my role within the charity, I have attended international conferences in Washington DC, Paris and Vienna as a PSC Patient Representative to make sure the patient voice and experience is being heard by researchers, doctors and scientists who are all working towards finding a cure for PSC.
"I was beyond lucky to receive my liver transplant in 2014, almost four years ago now, and it's really hard for me to put into words how much it has changed my life. I have quite simply been given my life back and I have now got a future to look forward to.
"I am also getting married next year, which is something I wasn't sure I'd ever be able to do. All of this is thanks to my donor and his family. Without them and without organ donation, I simply wouldn't be here. I think of them every day and never take a moment for granted.
"Grateful is never a strong enough word. I am so far beyond grateful."
This week, during National Organ Donation Week, Derriford Hospital and Smeaton's Tower on Plymouth Hoe have been illuminated pink and members of the transplant teams have been stationed on the main concourse at Derriford Hospital in a bid to get people talking.
Words Save Lives. Let's get talking about organ donation.