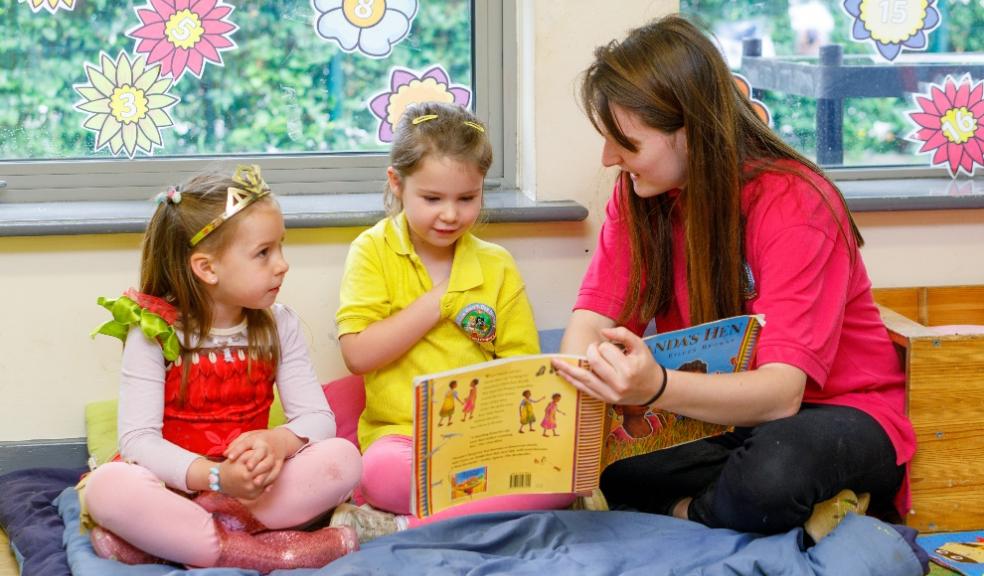 Early years experts urge parents to consider children's socialisation
Experts in Early Years education are urging parents of babies, toddlers and pre-schoolers not to let their children miss out on vital socialisation during lockdown.
The Mama Bear's Day Nursery and Pre-School group, which runs 24 settings across the South West and is open to children aged 3-months to 5-years as per Government guidelines, says that some parents are keeping children at home and this is raising concerns for the long-term impact on children.
During the last lockdown in November a survey by Ofsted found that childrens' learning and development had been impacted by the restrictions with children returning less confident, more anxious and in some cases less independent.
Tony Driffield, co-owner of Mama Bear's, said: "Lockdown is really tough for children of all ages but for babies, toddlers and pre-schoolers many are missing out on a really important stage of socialisation and could be behind on their social skills.
"It's a vital stage in a child's development and helps them to manage their personal feelings, understand the feelings and needs of others and interact in a respectful and acceptable way.
"With soft play centres and play dates banned nursery could be the only place they can make friends and play with children their own age, so we're really encouraging parents to take advantage of nurseries being open and enrol their child for 2021.
"Nursery is a really happy and fun environment and our days are filled with activities like arts and crafts, singing and dancing, messy play, role play and storytime. It provides new experiences for children who are perhaps at home a lot with parents trying to juggle work and other responsibilities."
Mama Bear's has setting across Bristol, Somerset and Devon. A family-run business, it offers a home-from-home environment and a high standard of childcare at a competitive price.
The group is taking registrations now for 2021 and has limited availabilty across all settings.
Tony continued: "We've been open all the way through the pandemic caring for children of key workers and vulnerable children and more recently we've been open to all children. This means our strict Covid-19 procedures are firmly in place, offering a safe and secure environment for the children and our valued staff.
"We pride ourselves on meeting the needs of every child as an individual and really preparing them for the next step up to Primary School. For children living through these turbulent times we believe that a nursery experience will provide stability, normality and help prepare them for this milestone."
There are Government funded places available at Mama Bear's. For more information or to arrange a Covid-19 secure tour at your local nursery visit www.mamabear.co.uk