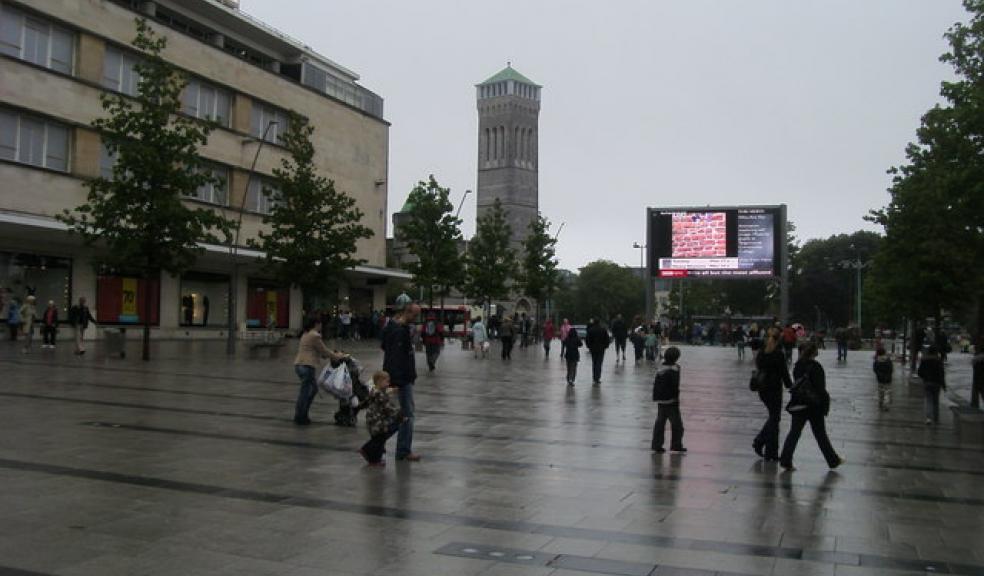 Upload your videos to the Big Screen!
Plymouth City Centre Company is commencing a 6 month trial in partnership with Community Screen Networks Ltd (CSN) to make you and your group the stars of the Big Screen!
Vice-chair of Plymouth City Centre Company Liz Lawson said: "The Big Screen sits in the centre of the City on the Piazza which is widely used for events and entertainment. Therefore it is of the utmost importance that the Big Screen provides vibrant entertainment which draws people into the city.
"Working with CSN we will be able to provide not only news, community information and entertainment but also interaction with their audience using their smart phones. We would like to appeal to any community groups who have short films about them or their communities which they would like to be shown on the screen. This is a really exciting development for Plymouth so as they say "watch this space!"
The screen will be powered by the bespoke CSN technology. This unique technology allows the community and local interest groups, local and national businesses, the council and public bodies, to upload content directly to the screen. All uploaded content will be monitored before going live to ensure it is appropriate.
Managing Director of CSN Billy Brennan said: "We have a lot of experience running screens in other cities and know how powerful they can be in bringing communities together by sharing ideas, events and content. For us it's about broadcasting the soul and spirit of a 21st century city, fully using this fantastic asset to serve the community. We also know how important it is to people to get value for money so to offset the costs of the improved service there will be a small element of advertising and sponsorship."
The Big Screen was first erected in the city centre in 2008 and since then has been used to broadcast events such as the 2012 Olympics, Royal Operas and the Rugby World Cup. It currently has permission until 2018 and the recently approved advertising consent is for a 6 month period.
Community Screen Networks will be operating the screen from the 8th of February and will be asking for public submissions shortly. If you have any questions or would like to make an enquiry before then please speak to local programmer, Kevin Heathorn, on 07796 142903.
© Copyright Shaun Ferguson and licensed for reuse under this Creative Commons Licence.