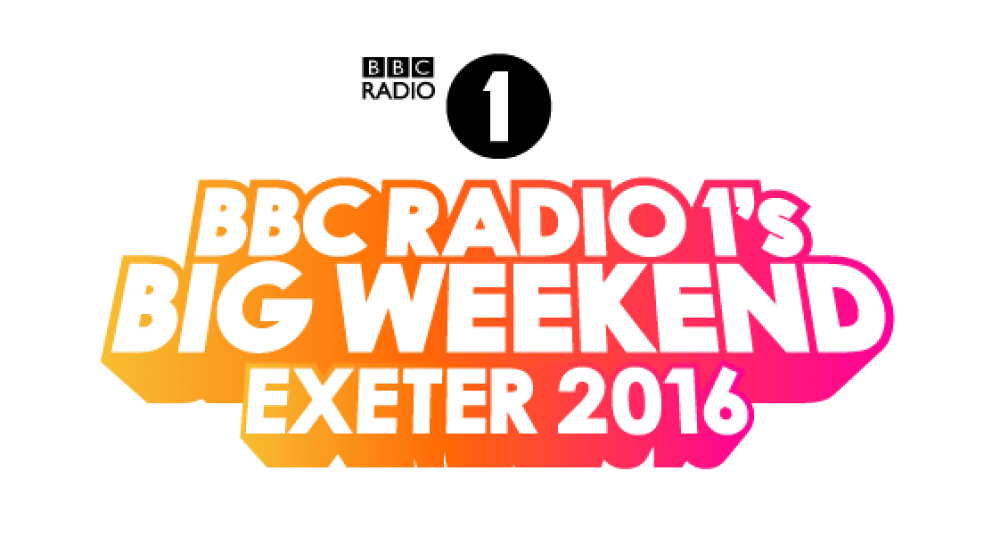 Radio 1's Big Weekend Exeter ticket details revealed
More free tickets than ever up for grabs for local people wanting to attend BBC Radio 1's Big Weekend Exeter 2016
Tickets for BBC Radio 1's Big Weekend Exeter 2016 will be released during The Radio 1 Breakfast Show on Monday 4th April - with more free tickets than ever available to local people living in Exeter and Teignbridge.
50,000 tickets for Radio 1's Big Weekend in Exeter will be released at 8am during the show that will be presented by Scott Mills. The eagerly-anticipated tickets will be given away, with 25,000 available for each day of the two-day event, which takes place at Powderham Castle on Saturday 28 and Sunday 29 May. The lucky ticket holders will enjoy performances from the likes of Coldplay, Ellie Goulding, The 1975, Chase And Status, Bring Me The Horizon, Craig David and Jake Bugg.
For this year's event, more Big Weekend tickets than ever will be made available for people living in Exeter, Teignbridge and the surrounding areas. Of the geographically weighted tickets, 60 per cent will be reserved for residents living within the area covered by Exeter City and Teignbridge District Councils combined; 35 per cent will be reserved for people living in the surrounding parts of the South West, which includes those with other Exeter (EX) and Torquay (TQ) postcodes, plus those with Truro (TR), Plymouth (PL), Taunton (TA) and Dorchester (DT) codes; while the remaining five per cent of tickets will be for other audiences across the UK.
Tickets are available on a first-come-first-served basis. Those hoping to obtain tickets will not need to register in advance, however demand is expected to massively exceed supply. The tickets will be available online via the Radio 1 website (www.bbc.co.uk/bigweekend), and once booking opens a link will appear to a secure site hosted by Ticketmaster, which is handling the ticketing booking process on behalf of the BBC.
For those without internet access, please use the telephone number 0844 453 9012 to book tickets (calls cost 7p a min plus standard network charges). Please note that calls to this number before 8am on Monday 4 April will not be answered but will still be charged. Phone lines are expected to be exceptionally busy during this time and not everyone calling will get through, therefore it's recommended that the quickest way to secure your ticket is to apply online via Radio 1's website.
Tickets for Big Weekend are free however the health and well-being of those attending the event is always our primary concern, with a small ticket administration fee of £8.50 per ticket contributing towards the ticket handling and postage as well as the number of stewards, security, barriers, disabled facilities and welfare services required to stage the event. The booking fee is retained by the ticket provider. Under 16s hoping to attend the event will need to be accompanied by a responsible adult who is at least 18-years-old.
Hosted by Radio 1 DJs, Big Weekend is Europe's biggest free ticketed event and has an unrivalled reputation for attracting live performances from some of the biggest and freshest UK and international acts, bringing the nation together for a shared live music moment. The full line-up for Radio 1's flagship music event will be revealed on the station soon.
Radio 1's Big Weekend is now in its 13th year and will be produced in partnership with Exeter City and Teignbridge District Councils. The annual festival travels to areas of the UK that don't typically host large-scale music events of this kind. As well as shining a spotlight on the host city in the lead-up to the event and via coverage, Radio 1's Big Weekend provides a major boost to the local economy.
For the fifth year running, in the lead-up to Big Weekend, Radio 1 and BBC Learning will produce Radio 1's Academy, which aims to inspire local 16-19-year-olds to take the next step in creative careers. Radio 1's Academy will include a series of special events, local engagement and face-to-face activity in the area, which begins in April and culminates in May with a week of radio shows, gigs, masterclasses and Q&As. Keep listening to Radio 1 for further details.
Radio 1's Big Weekend will be broadcast live on Radio 1, streamed in vision at bbc.co.uk/radio1, with highlights on 1Xtra. All performances will be available to watch on demand on Radio 1's BBC iPlayer channel (www.bbc.co.uk/tv/radio1).