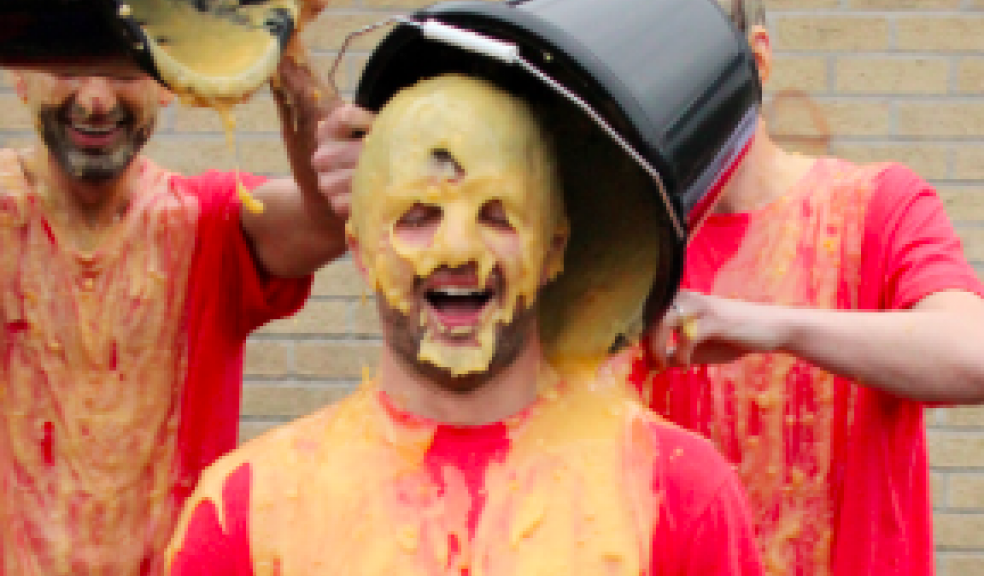 Plympton Academy raises £950 for Comic Relief
Students and staff from Plympton Academy have raised £950 for Comic Relief when they took part in Red Nose Day.
Students donated £1 to wear non-uniform for the day and the cakes, made by students, parents and staff, sold out in record time! The highlight of the day for many students and staff was the highly anticipated result of the 'gunge a teacher' vote.
For the past two weeks students had been voting for which member of staff they wanted to see covered in cold custard.
Teacher, Ian Hartley who organised the fundraising efforts, with the help of the Sixth Form Charity committee said, "It proved to be a very close contest with Craig Follett, Assistant Principal and Richard Harvey, PE teacher in third place, Kas Langmead, Vice Principal in second place and Andy Price, Director of Sport, in first place."
Large crowds of both staff and students watched the teachers having cold custard poured over them.
"This is always a highlight of our Comic Relief fundraising," said Ian Hartley. "I'm grateful to everyone who took part and donated money to this worthwhile cause."