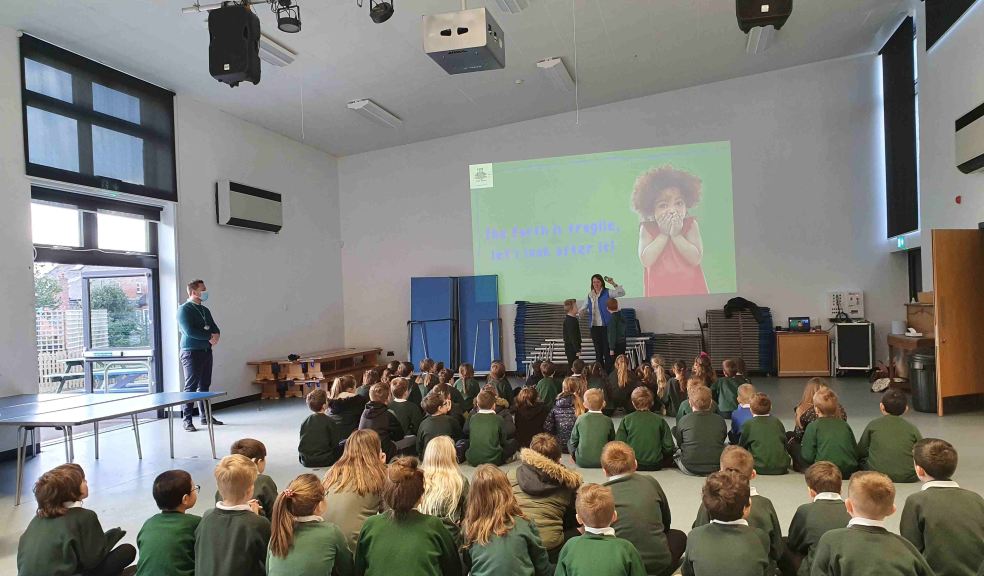 Planet & People CIC Launch Fundraiser to Support More Schools & Children with their Planet Action Workshops
Planet & People, a community interest company based in mid-Devon was founded in 2021 by teacher and environmentalist team, Bethia Stevenson-Paul and Jess Carter. Together they deliver fully funded Planet Action Workshops to schools throughout the county with the aim of motivating young people to value the natural world, make planet positive changes and enable schools to become beacons of change in the wider community.
These curriculum-linked and inspiring half day sessions bridge the gap in the National Curriculum which at primary level doesn't even include climate change, with positive action-focussed learning.  Schools recognise that environmental education is vital for children and the Planet Action Workshops are helping to take the pressure off teachers as well as providing all of the resources and equipment needed for free.
Planet & People's latest workshop, 'There's No Place Like Home' is an engaging and captivating group session which takes students on a journey of how the Earth came to be the way it is today and how we can work together to make planet and people thrive. It offers an age-appropriate look into the impacts of climate change and what we can do to counteract it.
"They (The children) were all completely involved, active and there was a good mix of educating and doing. They particularly enjoyed delivering the assembly and it had a great motivational impact on the whole school."
St Peters Primary School
"You were great last Friday - I really appreciated your input in spreading the eco word in a whole school assembly. Thank you for all your support, you are doing such an important job."
Trinity Primary School
To date Planet & People has delivered their workshops to more than 10,000 students across Devon and the money raised in this campaign will enable them to:
Reach more children
Train more group leaders to run workshops not just in Devon but across the UK
Create an online offering
...and bit by bit inspire positive environmental action.
The good work Planet & People is doing has been recognised not only by schools but also other organisations, including Devon County Council who picked them to be part of a small group of projects they supported in their recent Back The Future campaign. To play your part in preserving our planet for future generations please help Planet & People reach their next big milestone of £10k by supporting their #wildisles fundraiser.
For more information about this campaign and to donate please click here.   And, if you have any questions or would like to get in touch with Planet & People please email hello@planetandpeople.co.uk