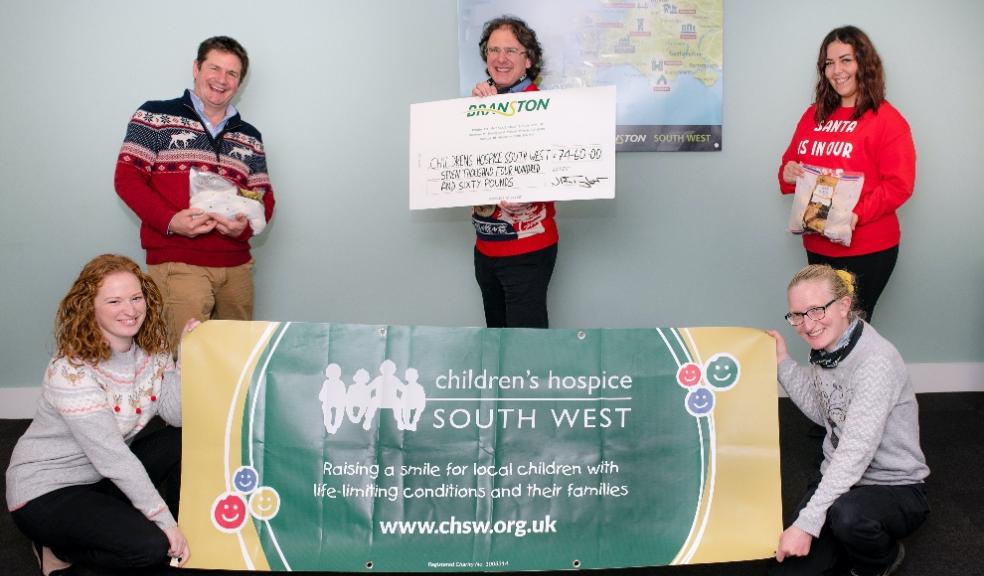 Branston raises £7,000 for Children's Hospice South West
ILMINSTER potato supplier Branston has raised a total of £7,460 for Children's Hospice South West, by travelling virtually around the world in 80 days. 
120 Branston employees and suppliers took part in the fundraising challenge, which took place from Saturday 8 August to Monday 26 October, across its three sites. The challenge saw the team running, walking and cycling a total of 25,402 miles for the charitable causes. 
The team finished 501 miles over its target of 24,901 miles (the distance around the equator) and raise much-needed funds for Children's Hospice South West. 
James Truscott, managing director at Branston, said: "We're really pleased to have raised such a generous amount for our chosen charity this year. Fundraising has been a real challenge due to the Covid-19 pandemic, which cancelled many of our events, but we've managed to beat our goal and support an amazing cause. 
"I'd like to thank all the team and our suppliers, who collectively covered more than 300 miles a day throughout the challenge. I would also like to thank everyone who has supported us and made a contribution." 
Overall Branston raised £3,730 for Children's Hospices South West and matched the total as an extra boost for the charity. 
To find out more about Children's Hospices South West, visit: www.chsw.org.uk/  
For more information about Branston, visit www.branston.com