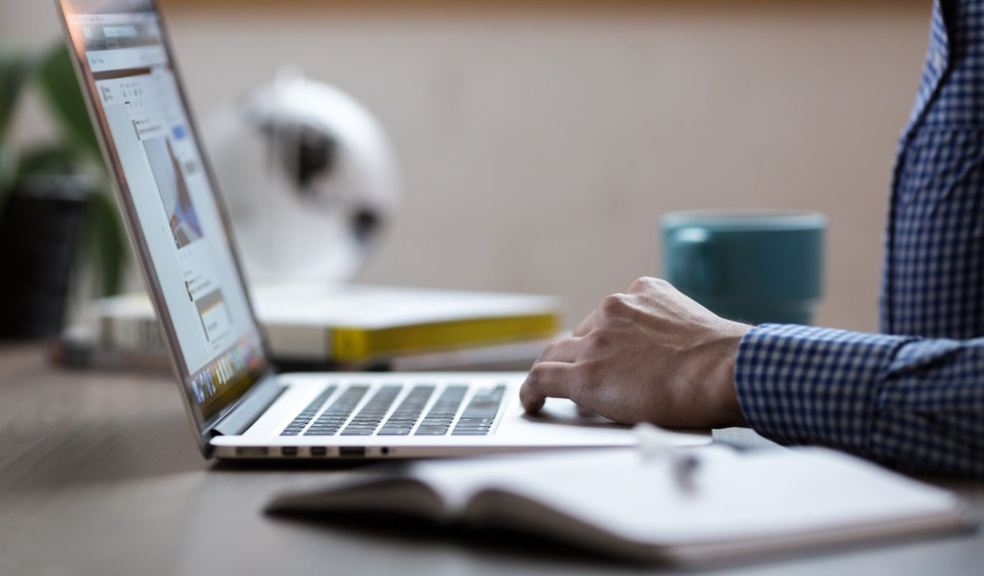 Small Business Saturday is over, but there are other ways local businesses can boost their profile
On December 4th, 2021, North Devon celebrated the UK's Small Business Saturday campaign following its record-breaking success last year. The campaign, which is now in its ninth year, celebrates small businesses in the UK and encourages communities to give back to entrepreneurs. In North Devon, small businesses are the heart of different communities. Many of these businesses have even gone on to gain international attention, such as IMP Software. As we recently covered, IMP Software received a nod at the 2021 BETT Awards. 
To promote North Devon's celebration of this year's Small Business Saturday, MP Selaine Saxby used her platform to share local businesses by posting an advent calendar on Twitter on the day. Saxby revealed a new business every half hour, such as The Coffee Mill in Lynmouth. She ended with the Christmas Market in Braunton, which hosted over 160 local traders. 
Even though Small Business Saturday is an annual event, there are many other ways local businesses in North Devon and beyond can boost their profiles in the lead up to the new year.
Grow Your Online Presence
Having an online presence in today's business landscape is a necessity. However, it's not just about having a website anymore. Companies also have to be active on social media. Fortunately for small businesses, this works in their favour.
Social media platforms like TikTok are getting more accurate with their algorithms. For instance, gq-magazine.co.uk recently published an article exploring how the platform's "For You" page works. Consumers in 2021 also appreciate niche content. At the end of the day, small businesses cater to niche audiences, and so joining social media can help them grow their consumer base considerably.
For example, ahead of New Year's, a local clothing store, such as North Devon's Libertine, could create a TikTok video showing five potential outfits to wear to a New Year's Eve party. This video will increase traction with the company's brand and highlight its products. It is also relevant content, as many people will be searching for something similar in the days ahead.
Encourage Reviews
Small Business Saturday provides an opportunity for word-of-mouth marketing, but there are other ways to promote this, such as customer reviews. Customer reviews are one of the most important marketing tools available, as they provide customers with the opportunity to learn about a company's business. Even major industries use customer reviews to attract new consumers.
In particular, the travel industry relies heavily on reviews. TripAdvisor has nearly 900 million reviews for eight million companies, and it has become the norm for travellers to scan the platform in the early stages of planning a trip. The entertainment sector has also utilised customer reviews as a marketing tool, including the online casino industry.
For instance, platforms like casinodeal.co.uk highlight the top-ranked online casinos in the UK based on expert analysis. Experts break down the important aspects of online casino sites for prospective players, helping establish trust as consumers know they are using the best-ranked platforms. Review sites like this give online casinos a competitive edge, just as developing an online presence can. 
Use Different Systems
Even though shipping and delivery options for small businesses can be limited, there are versatile options. Most use courier delivery services, as, according to allegrologistics.co.uk, they provide cost-effective ways to distribute products. 
Local businesses can also sell on Amazon. As per wholesaleclearance.co.uk, Amazon gives small businesses a new means to sell their goods. Selling on the platform is also a great way to expand a company's profile ahead of the holidays. For instance, according to Statista, Amazon was ranked as the leading online store in the UK where consumers plan to do their Christmas shopping this year. 
North Devon's Source for the Goose is an example of a local business that could benefit from also selling their products on Amazon. The retail store sells dozens of accessories and ornaments, which are always popular purchases on e-Commerce platforms around this time of year.
Every company is fighting for the public's attention. For small businesses, this can prove a difficult task. Fortunately, though, there are multiple easy solutions for boosting the profile of a small business, from developing an online presence to encouraging customer reviews.