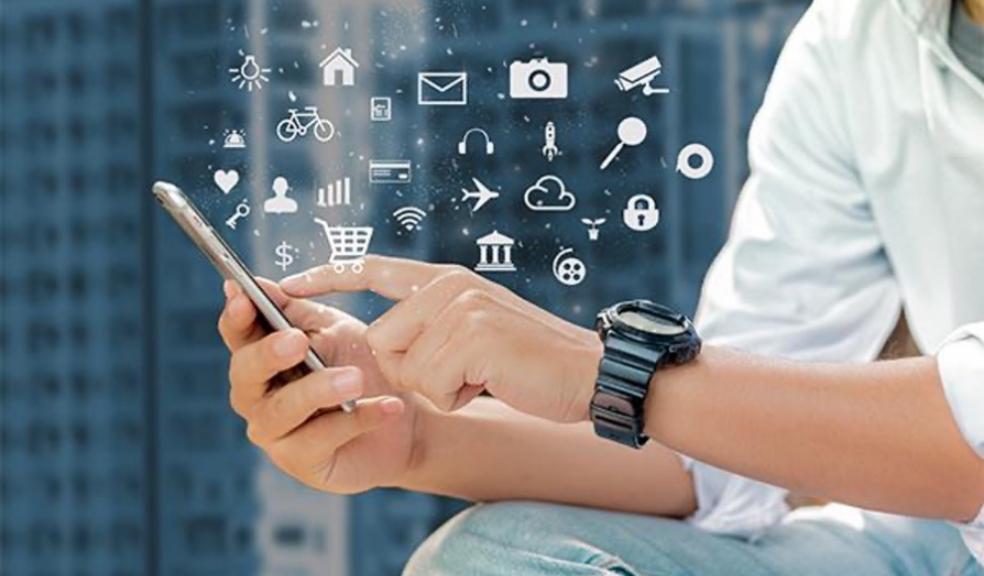 Here's why your company needs a mobile app today
In the beginning, apps were just simple little things no network needed. Just some fun or basic utility apps… Then, we started getting social media apps to stay connected with our friends all the time. Facebook, Twitter, Instagram, and Snapchat are all complex apps with communication ability, databases, networks, and even geolocation. While these apps were fun, they were entirely useful for business.
Then, along came shopping apps like Amazon and eBay. These apps allow you to order a product on the go, instead of waiting until you're in front of the computer, which is very convenient. After a while, there emerged service provider apps like Angie's List, which enabled users to connect with various service providers like a roofer, door repairer, or a handyman. But these services weren't real-time. They could often take days to make an appointment. Then, along came Uber and just blew everything in its path. That revolutionary app boasted the features hitherto unheard of. It has GPS, real-time communications, high availability, redundant databases, geographically dispersed and load shared for extreme reliability. All this made Uber extremely popular with users and inspired countless entrepreneurs to create similar projects. 
So, should you follow the successful companies' example and create your own business app? At first sight, business may seem quite profitable even without a custom mobile app. But it may appear such on the surface only. If you dig deeper, you may find out that your organization doesn't get as much profit as it could and, probably, doesn't stack up favorably against the major competitors. Below are some reasons to partner with a mobile apps development company and create custom software that will help you scale your business and grow your revenue.
Visit the website to get a hold of the experienced mobile developers and receive an expert consultation. 
Ability to Monitor Transactions More Effectively  
These days, retail and other sales businesses cannot become truly successful without the apps that allow executing transactions and monitoring them in real time. Now that your customers are more willing than ever to pay for goods and services used through an electronic medium, you want to have a robust and reliable application that can help you improve and accelerate transaction management processes. If you avail yourself of such an app, you'll be able to closely monitor incoming and outgoing transactions, receive notifications, make your financial operations more efficient, keep track of monthly payments and due dates, and much more. You may also want to design a more sophisticated app with a multitude of additional payment features to boost your business productivity even more. 
Better Data Management
Undoubtedly, you've heard the trite metaphor comparing data to oil these days. Data plays a critical role in a company's success, since it helps them make more informed decisions based on facts, statistical numbers, and popular trends. A dedicated business app can go a long way toward helping you collect, process, analyze, store, and manage data, which can be subsequently used to devise effective marketing strategies, improve customer support, collect and interpret insights on client data, etc. A mobile app provides companies with the tools necessary to improve operations related to data processing, verification, or analysis. By doing so, it can empower companies to adopt a wide variety of techniques and business enhancement strategies to drive growth and achieve long-lasting results.
Eliminating Human Factor
Err is human, while machines tend to make much less, if any, mistakes. With artificial intelligence and machine learning gaining steam in today's world, more and more businesses look to build AI-powered solutions that can automate various processes and manage schedules more effectively. AI helps companies to simplify email management, validate prices, implement advanced customer analytics and personalization tools, minimize customers' interactions with employees, and do lots of other useful tasks.
AI bots are also now making massive inroads into business lives, and for good reason. Companies employ machine learning technologies to create intelligent virtual assistance and train them in the way so that they can effectively handle a wide variety of tasks associated with resolving routine support queries. This helps eliminate the need for hiring, training, and retaining additional human resources. Chatbots and virtual assistance can manage customer service and thus allow human agents to attend to more complex tasks. 
Simplified Onboarding Process 
Medium-sized and large businesses are well familiar with challenges the employee onboarding process poses. HR managers may overlook suitable candidates and make wrong hiring decisions due to the influx of applicants or, vice versa, the shortage of qualified workers. Still, with the advent of applications that can automatically sift through the applicants' certificates and resumes, HR experts can manage the onboarding process more efficiently. Thus, the dedicated apps can take some of the load off your HR department and optimize recruitment and onboarding costs.
There are only some of the major benefits to consider. If you want to maximize your business potential and open up new opportunities for your entrepreneurial venture, contact a mobile development company to learn more about the possible options for your business.