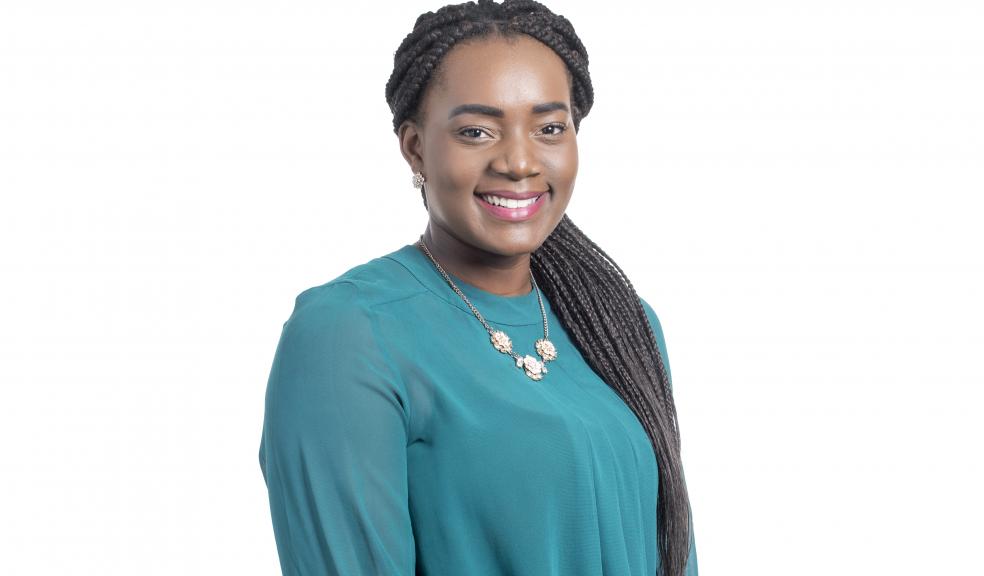 Bond Dickinson apprentice shortlisted to Regional Apprentice of the Year
Florence Lungu from Bond Dickinson's Plymouth office, has been shortlisted by the National Apprenticeship Service for the Regional Advanced Apprentice of the Year Award 2017.
Organised by the National Apprenticeship Service, the awards are now in their 14th year and help to showcase apprentices across the UK who have made a substantial contribution to their workplaces. The awards also recognise businesses that are committed to growing their talent through apprenticeship schemes.
Florence, who is 20 years old, has been with Bond Dickinson for nearly two years. After successfully graduating from her Level 3 Advanced Legal Apprenticeship ahead of plan in July, she is now managing her own caseload while working as a Commercial Disputes Paralegal in the Plymouth office.
Sam Lee, Head of Recruitment at Bond Dickinson said: "We took on apprentices because it was the right thing to do for the future of the business and to continue the growth of Bond Dickinson. We continue to be surprised by our apprentices and everyone in the office is increasingly seeing the huge benefits they can bring. Recruiting apprentices as paralegals allows us to attract bright, enthusiastic and promising young people who may previously have thought that a career in law was never possible. The value of watching Florence and the rest of the apprentices grow and mature cannot be understated.
"We are so pleased for Florence and are very proud of all she has achieved in the short two years she has been with Bond Dickinson. Being shortlisted for Regional Apprentice of the Year is a testament to Florence's hard work and determination. We know she will do very well in her career and will continue to make an invaluable contribution to Bond Dickinson."
Florence Lungu added: "My experience as a legal apprentice at Bond Dickinson has been extremely positive and I have been involved in some very exciting projects, working across many different teams. I'm thrilled to have been shortlisted for the award and I'm grateful to Bond Dickinson for giving me this incredible opportunity."
Winners and highly commended entries from all regions across England will be recognised in various celebration events held across the country this autumn. From here, those successful will advance to the next stage of the competition, where they will be assessed by a national judging panel. The final ceremony will take place on 18th January 2018 at the Grosvenor House Hotel in London.
Since becoming one of the first law firms to make legal apprenticeships available in 2014, Bond Dickinson now offers graduating apprentices permanent roles and hopes to expand the scheme further across other parts of the business and locations.
The firm's apprenticeship scheme was rewarded earlier this year by the National Apprenticeship Service when it won Newcomer Large Employer at the National Apprenticeship awards. Bond Dickinson was also named in the prestigious Top 100 Apprenticeship Employer list, which is compiled annually by the National Apprenticeship Service and recognises excellence in businesses that employ apprentices.