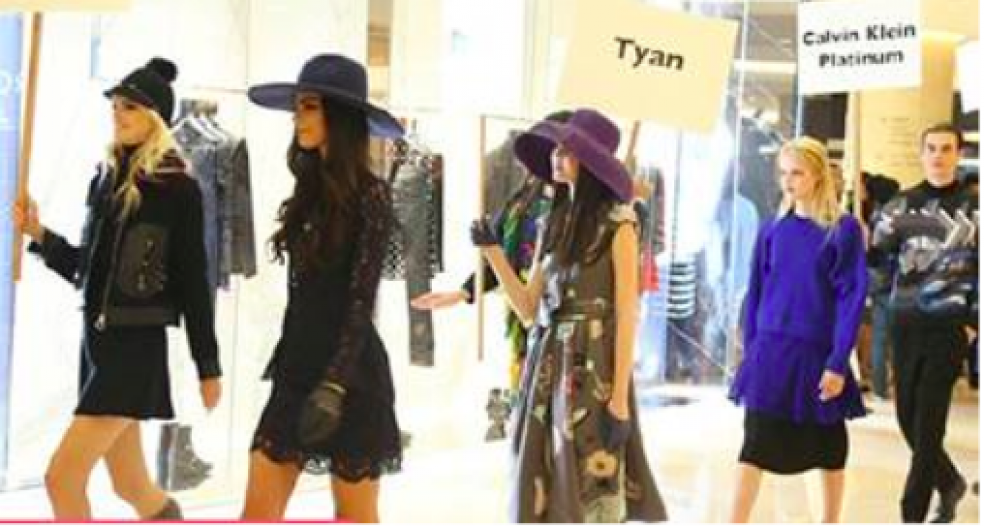 Line-up revealed for Fashion LIVE event
Drake Circus has revealed more details about Drake Circus Fashion LIVE - taking place on 27th & 28th May which includes an innovative roaming catwalk show.
Drake Circus Fashion LIVE is a unique opportunity to see this season's latest looks showcased in stylish catwalk show's. The shows will take place around Drake Circus giving customers an exclusive chance to see fully styled Spring Collections from 12 big name brands including New Look, Fat Face, Boux Avenue, M&S, Primark, River Island, Billabong and Next.
The live roaming catwalk shows presented by TV's Laura Naylor will be held on May 27 & May 28 in Drake Circus - perfect if you are looking for inspiration for Bank Holiday Weekend looks or searching for the perfect Radio 1's Big Weekend outfit - with shows for individual brands between 11am and 3pm each day.
High end fashion models will parade and pose in different areas of the mall, making the event truly unique for the South West. Also on offer over the two days will be exclusive discounts from stores and 'win the outfit' competitions.
Drake Circus fashion LIVE will continue on the 30th May with Mosaic modelling agency returning to the shopping centre on the lookout for 'the next big thing'! They will be looking for all types of models including catwalk and commercial.
Greg Lumley, Centre Director commented: "We wanted to showcase the fantastic fashion offer now at Drake Circus and give customers the chance to experience a little piece of the catwalk. We are delighted at the top brands that are taking part in Drake Circus Fashion Live - and we hope it will delight and inspire fashion fans across the region."