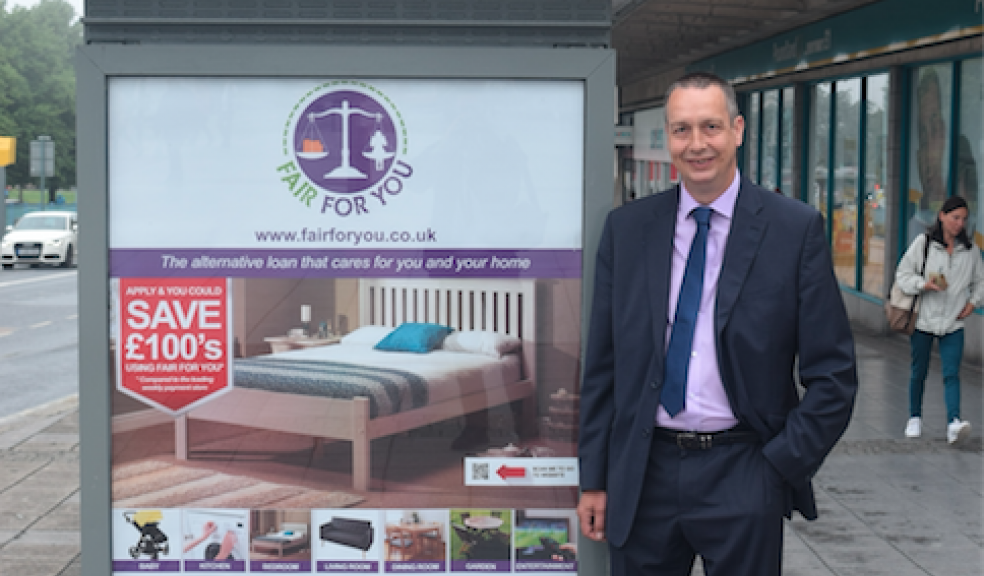 Fair For You launches in Plymouth
People in Plymouth who want to be able to spread the cost of buying goods but avoid paying high interest can now do so thanks to a scheme which has now launched in the city.
Social enterprise lender Fair for You, which has been welcomed by Plymouth City Council, is offering transparent and affordable credit to Plymouth families who find it difficult to access to mainstream finance.
The new service, which is backed by Buy with Confidence, is being launched during Armed Forces Week – look out for advertising around the city coming very soon.
The new alternative lender offers the opportunity for people to shop for brand new essentials like fridges, washing machines, cots and baby paraphernalia at regular high street prices on its 'digital high street', and buy them on low-cost credit, with affordable weekly or fortnightly repayments.
Fair for You Enterprise Community Interest Company (CIC) is a social lender (owned by a charity of the same name), and in its first six months of trading has already saved its customers £518,000 when compared to similar items offered by high cost rent-to-own (RTO) lenders.
Angela Clements, CEO and Founder of Fair for You, said "We're delighted to be working with the City Council to highlight our offering to local people, and provide an affordable alternative to high cost short term credit providers.  As part of this partnership, we're delighted that we have recently become the first recognised lender to achieve the City Council's Trading Standards, 'Buy with Confidence' accreditation."
"Almost all our customers have got caught out by high cost credit, often the Rent to Own or weekly payment stores. Many have lost their items or paid late fees and end up juggling tight family finances to keep repayments going and avoid having the item repossessed. Our lending is about providing dignity, choice and value to many people who are often unable to access mainstream finance when they need essential items for their home and family.
"These savings make a huge difference to each family, sometimes over £1,000 per item over the term of a loan. That's transformational, as it gives the family the opportunity to set some cash aside for the treats or to start a savings account, and sets households on the path to becoming financially independent and debt-free. It's a huge privilege to do what we do, and the reviews on Trustpilot are a reflection of the work of the whole team, and we are delighted that our work is recognised and so valuable to our customers."
Councillor Dave Downie, Cabinet Member for Safer and Stronger Communities for Plymouth City Council, said: "We welcome the launch of Fair For You in Plymouth, which provides a much needed low interest, ethical way for people, including those on lower incomes to be able to buy the household and other essential goods without getting into crippling debt.
"We know the scheme has been successful in a number of other places and we believe this provides a good alternative for local people who need to buy goods but don't have the funds upfront to pay in full.
"Don't forget as well there are a number of other services you can access in Plymouth, from the local Credit Union to Advice Plymouth, if you need financial advice and support or if you want to find out about ways that you can borrow and save."
Fair for You customer, and Plymouth-based serviceman, Joe Coutts said: "Quite a lot of places don't give credit services to the military. I think it's more of a security reason more than anything.I thought Fair for You was good for customer service, because the issue was that I live at work, and I live at a different address during the week. But as soon as we got that sorted it was pretty sound, I was happy with everything."