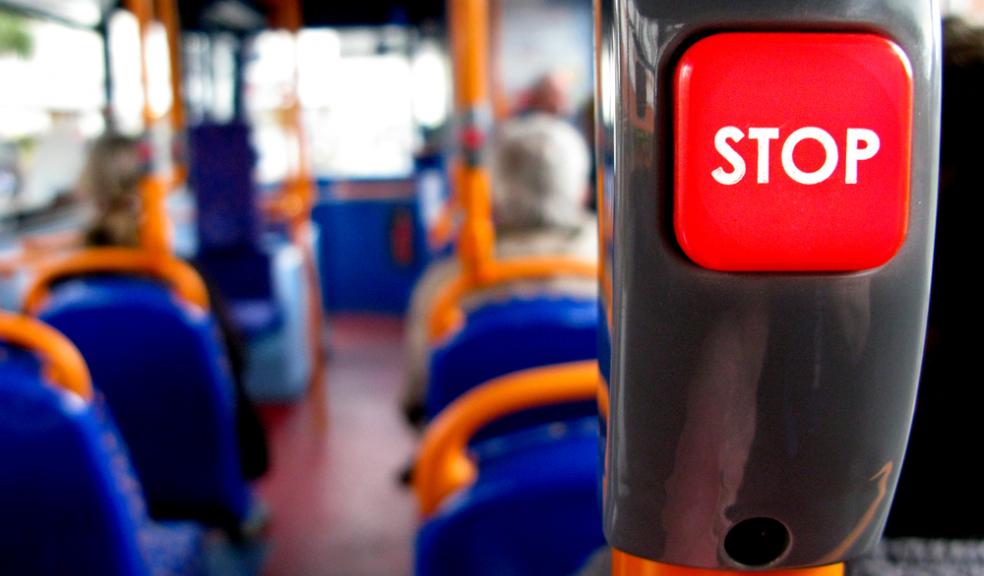 City Bus Plymouth signs up to RNIB's bus accessibility charter
Drivers take part in 'Swap with Me' event to understand challenges of bus travel for people with sight loss
Plymouth bus operator City Bus has signed up to RNIB's (Royal National Institute of Blind People) bus charter to ensure services are accessible for customers with sight loss.
Part of the RNIB's Stop for Me Speak to Me bus campaign, the charter contains commitments blind and partially sighted people want bus operators to make to improve their services.
As part of signing up to the charter, local campaigners and bus drivers took part in a 'Swap with Me' event at Milehouse Road depot in Plymouth. The estimated number of people living with sight loss in Plymouth is 7,530.
During these events, bus drivers 'swap' places with blind and partially sighted customers so that they can better understand the challenges the passengers face when using the bus.
The drivers wear 'sim specs' which simulate different eye conditions and attempt to board a stationary bus, pay for a ticket and find a seat. In return blind and partially sighted people are given the chance to sit in the drivers' seat and understand what it is like to communicate with a screen between them and the passengers.
Mike Bell, RNIB Campaigns Officer for the South West, said: "Bus travel is a lifeline to blind and partially sighted people along the south coast, who rely on buses to take them to work, the shops or just to get out and about with friends.
"We are really impressed with City Bus' willingness to make improvements for their blind and partially sighted passengers. City Bus has clearly been doing a lot already, but now that we are working together and with their commitment to our charter, we are sure things can only go from strength to strength."
Richard Stevens, City Bus Managing Director, said: "As the largest transport operator in the city we are grateful to be given this opportunity to sign up to the accessibility charter. We have been working hard to make sure our staff understand passenger needs on an individual basis, through our work as dementia champions, making buses wheelchair accessible, and now with RNIB."
Caroline Page, Plymouth Guild's Hearing and Sight Centre Manager, said: "Bus travel is a great way to get around the city and this initiative will give people the confidence to get out and about independently, safe in the knowledge that City Bus drivers better understand their needs."
Find out more about the Charter and join our campaign. If you think blind or partially sighted people shouldn't be left behind at bus stops visit www.rnib.org.uk/bus or call RNIB's campaigns hotline on 020 7391 2123.