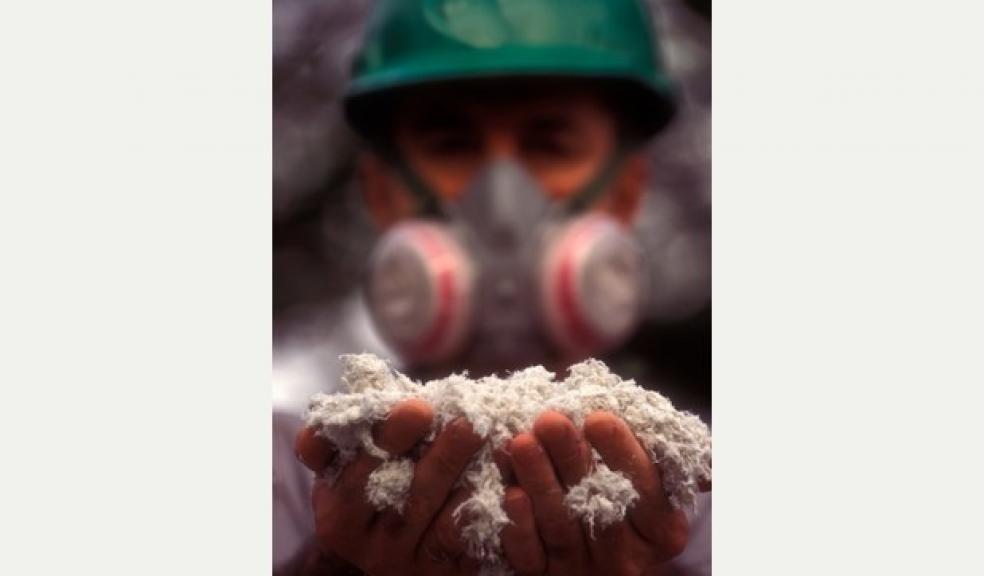 Global Asbestos Awareness Week: 1-7 April 2016
The first week of April is Global Asbestos Awareness Week which is a campaign by the Asbestos Disease Awareness Organisation (ADAO) to help promote awareness of asbestos related illnesses such as Mesothelioma, Pleural Thickening, Asbestosis, Fibrosis and Lung Cancer in the hope that more and more countries will ban its use.
Asbestos is the name given to a group of minerals that occur naturally in the environment as bundles of fibres that can be separated into thin, durable threads. These fibres are resistant to heat, fire, and chemicals and do not conduct electricity. For these reasons, asbestos has been used widely in many industries. There are three main types, blue (crocidolite), brown (amosite) and white (chrysotile). They are all harmful but blue and brown asbestos are recognised as the most hazardous and have not been imported into the UK since 1985.
Asbestos was entirely banned in the UK in 1999, however, it is still mined, imported and used in both developing and developed countries around the world despite being confirmed as carcinogenic. The World Health Organization estimates that 107,000 workers around the world will die every year due to an asbestos related disease. To date, only 55 countries have banned asbestos and therefore workers are still being exposed to it daily with potentially life threatening consequences.
Asbestos is the UK's biggest industrial killer. On average 20 tradespeople die every week as a result of exposure to it. It is unfortunately all too common that workers who have been exposed to asbestos typically put their symptoms down to natural aging as these symptoms can take between 20 and 50 years to present themselves. These symptoms typically include breathlessness and fatigue when completing simple tasks, both of which are commonly linked to natural aging or smoking, but can be caused by asbestos.
The use of asbestos in Plymouth and the South West was widespread between the 1950s and the 1970s, with the local Dockyard being one of the main offenders. Most of the people that worked in the Dockyard during this period were exposed to asbestos, some without even knowing it.
Dean Cruickshanks, Asbestos Solicitor at Wolferstans comments:
'Unfortunately a large percentage of our clients have either been exposed to asbestos whilst working in the Dockyard or have worked with asbestos in other parts of the country and have then retired to the South West, only for the symptoms relating to the previous asbestos exposure to take hold. A substantial number of Dockyard workers within the South West have already been diagnosed with Pleural Plaques which confirms beyond any doubt the large scale presence of asbestos within the Dockyard in the past. This is indisputable evidence that someone was once exposed to asbestos and they should therefore be aware that if this condition develops they are of course entitled to bring a claim forward for compensation, which can be substantial due to the care which can often be required as a result.'
The devastating health issues and diseases caused from exposure to asbestos represent a significant cost to society and an unbelievably painful experience for the individuals and families affected. Anyone exposed to asbestos in the past (or believe they might have been) and is suffering from a cough that has lasted more than three weeks, shortness of breath, chest, back or shoulder pain, weight loss or abdominal pain, should see their GP as a matter of priority and mention their past history.
The South West Mesothelioma Group is based at the Macmillan Mustard Tree Centre at Derriford Hospital Plymouth and provides professional and peer support for Mesothelioma patients and their families.
A spokesperson for the group said: "Asbestos has been banned in the UK, however, people are still being exposed as any property built before the year 2000 can still contain it. It is estimated that asbestos is present in 90% of all public sector housing and schools as well as domestic properties.
"Many members of the public, especially the young, are unaware of the hazardous nature of asbestos yet it kills approximately 5000 people in the UK each year which is more than the number of people killed on the roads.
"When undisturbed and in good condition asbestos usually poses no risk and it may be safer to leave in situ and ensure that the risks are properly managed. However, when materials that contain it are damaged or disturbed, tiny microscopic fibres are released into the air. If these fibres are inhaled or ingested they can cause serious diseases which will not affect you immediately, but once diagnosed, it is often too late to do anything. This is why it is important for members of the public to know the significant risks to their own health and that of their families.
"Be aware of where asbestos may be in the home. When undertaking any renovations or DIY projects inform tradespeople of its possible whereabouts and do not drill, saw, cut, scrape or disturb any material that might contain it."
The spokesperson also issued a warning not to enter abandoned properties saying: "'Deliberate vandalism or arson can also cause the release of asbestos fibres into the atmosphere. Simply walking around whilst exploring will disturb any asbestos lying on the floor. These fibres cling to shoes and clothes which can then be trailed home inadvertently putting others at risk."
She added: "Asbestos is a hidden killer so it should be treated with respect, however, remember that Mesothelioma is a totally preventable cancer. Don't become another statistic. Take some time this week to make yourself aware of the serious health risks associated with asbestos and also tell your family and friends. It might just save your life or that of someone else you love."
Anyone who has any concerns about the possible presence of asbestos in their home should seek advice from a trained and licensed professional before commencing work or alternatively visit the Health and Safety Executive Website for more information. Additionally, anyone concerned about asbestos exposure in the workplace should discuss the situation with other employees, their health and safety representative and their employers.
Those worried about possible exposure to asbestos can obtain further advice at www.mesothelioma.uk.com (freephone helpline 0800 169 2409).
For more information about the South West Mesothelioma Group email plh-tr.mesothelioma-nurses@nhs.net or call 01752 763665. Alternatively contact The Macmillan Mustard Tree Centre on 01752 763672.