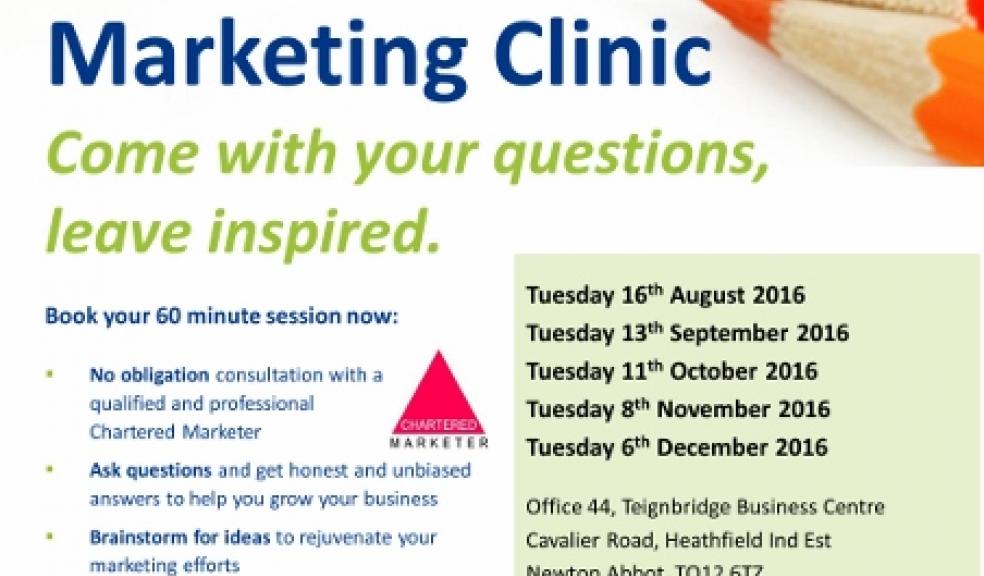 Free marketing advice clinics to boost business growth
Firms looking for advice on how marketing can help businesses growth will find inspiration and guidance at a series of free marketing clinics offered by Newton Abbot-based SharpEdge Marketing.
The marketing consultancy is offering business owners, entrepreneurs and anyone with responsibility for marketing in their firm a free, no obligation, one-to-one session to answer questions and to chat about any challenges they may face. The hour-long sessions will also provide attendees with an opportunity to get honest and unbiased feedback on existing marketing activity or to brainstorm for ideas for future marketing.
The clinics cover all aspects of marketing including: digital marketing; PR; branding; leaflets and brochures; social media; events and exhibitions; website performance; and SEO.
These sessions are completely without obligation and enable us to share best practice, help organisations and play a more active role in the business community," says SharpEdge Marketing consultant Joanna Bowery. "Everyone at SharpEdge Marketing is a qualified Chartered Marketer – it's the highest professional status for a marketer, and the most reliable sign that you'll receive up-to-date, high calibre professional guidance. Running these clinics is a fantastic way to demonstrate our expertise," adds SharpEdge Marketing director Annette Harpham.
The free marketing clinics take place every month at the SharpEdge Marketing office on Heathfield Industrial Estate. Sessions can be booked via the SharpEdge Marketing website: http://www.sharpedgemarketing.co.uk/clinics.