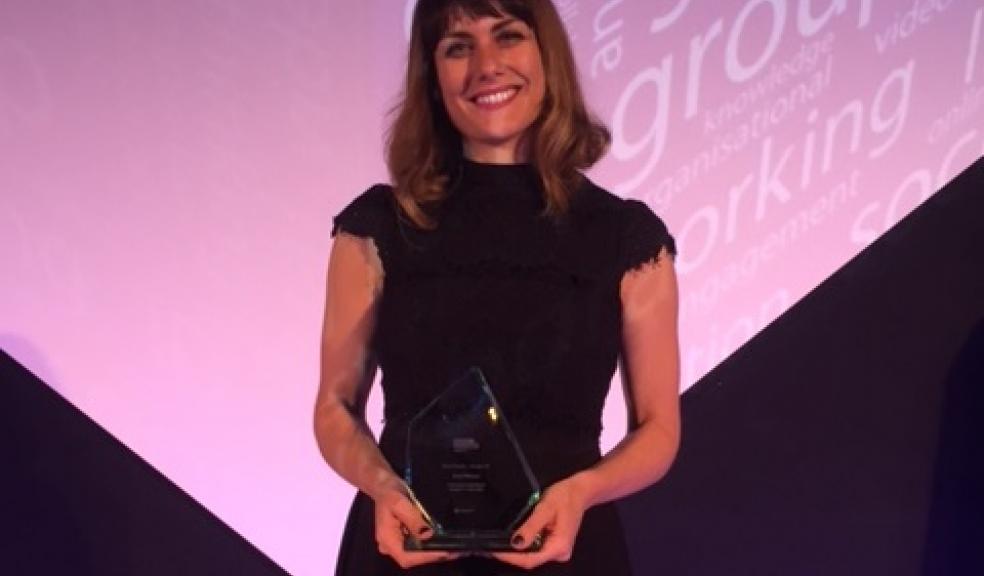 Learning design talent at Plymouth firm wins national recognition
Plymouth business, Sponge UK has attracted another top award, this time for the design talents of Kate Nicholls, the company's Head of Learning Innovation.
The former Plymouth College student is Learning Technologies Designer of the Year after winning gold at the Learning Technologies Awards for her track record in the high quality design of effective digital learning programmes.
In their citation, the award judges said of Kate: "Her focus on user experience, coupled with her ability to get to the heart of the business requirement, is achieving measurable results for a wide range of global clients. Described as a creative powerhouse, Kate has a strong focus on learner needs and an ability to utilise a wide range of innovative solutions."
As Head of Learning Innovation at Sponge UK, Kate helps some of the biggest global brands like Coca-Cola, Tesco and Google create absorbing and effective elearning programmes.
"It's an exciting time to be involved with learning technologies," said Kate. "My new role enables me to push the boundaries of what's possible, helping learning technologies to deliver greater impact for businesses. I'm proud of what we are achieving for our clients at Sponge, and honoured to be recognised with this award."
A high achiever, Kate studied English and Fine Art before gaining a First in Fashion Design as an undergraduate from Ravensbourne.
She went on to transfer her design talents to the world of workplace learning, where her strong visual skills, creativity and user-centric design experience, have helped her become one of the leading names in the industry.
In 2014, she completed the world's first Creative Executive MBA at Falmouth University, where her dissertation on the power of creativity in business earned her a Distinction.
Kate was among eight professionals shortlisted for the prize, which was presented to her on Wednesday, November 30, 2016 at a gala ceremony in London, hosted by Canadian comedian, Katherine Ryan.
Sponge UK also won a silver award with its client, Tesco at the Learning Technologies Awards for a digital learning project that helped the supermarket giant challenge deliver cultural change on grocery regulation compliance.
Employing around 70 people, Sponge is the fastest growing business at Plymouth Science Park.
For more information about job opportunities at Sponge UK, visit www.spongeuk.com/current-vacancies/