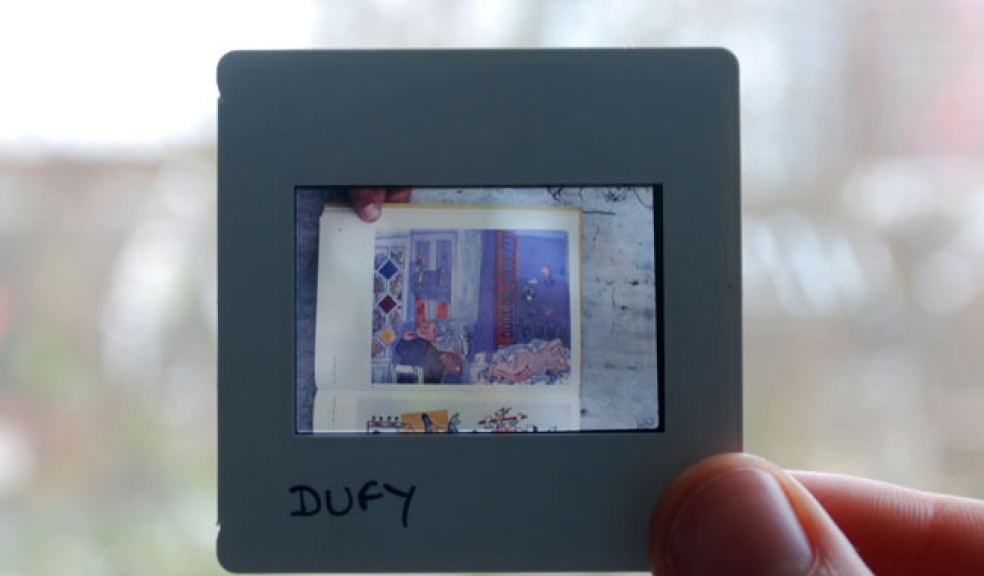 The outline seems indelible: Hannah James
La Jalousie is a short novel written by Alain Robbe Grillet in 1957, from which the title of this exhibition is borrowed.
The outline seems indelible is taken from a passage in the centerof the book which describes the squashing and killing of a centipede. This act becomes a repeated motif within a fragmented and anachronistic narrative, which is re-performed over and over. Robbe Grillet favours an objective form of description over a personal narrative and the imprint that this creature leaves on the wall, after its death, is obsessively depicted for the reader throughout the novel.
This idea of an imprint, as a recorder of experience or memory, is one that resonates with the interests within Hannah James' practice. The act of recording or tracing transitory encounters, constructed mise-en-scènes, forgotten memories, personal archives or possible fictions can all be found in the works of James. Manifesting as documents of images and objects, these subjects become simultaneously visible, and yet increasingly, more oblique.
James' work finds reference in various subjective moments within a cultural history and uses forms of mediation and appropriation to re-contextualise these interests within her larger practice. This can materialise in the form of sculptural objects and printed matter that, in turn, inform 35mm slide and photographic works, as well as 8mm films.
James' practice is ultimately concerned with the correlation between experience and memory; attempting to understand how both of these contingent forces can exist in a continual loop of affect, and therefore, in a state of flux.
Exhibition Opening Event
Wednesday 6 February, 5pm-7.30pm
Join us to celebrate the opening of Hannah James's exhibition (bar provided).
The exhibition opening will include a special 'in conversation' talk between Hannah and the writer and curator Isobel Harbison. The discussion between the artist and Isobel will explore the themes and concerns of Hannah's exhibition in The Gallery at Plymouth College of Art in more detail.
Hannah and Isobel met during a residency the artist undertook at Standpoint Gallery, London in 2011. Isobel, born in Dublin, lives and works London and is a writer and curator.