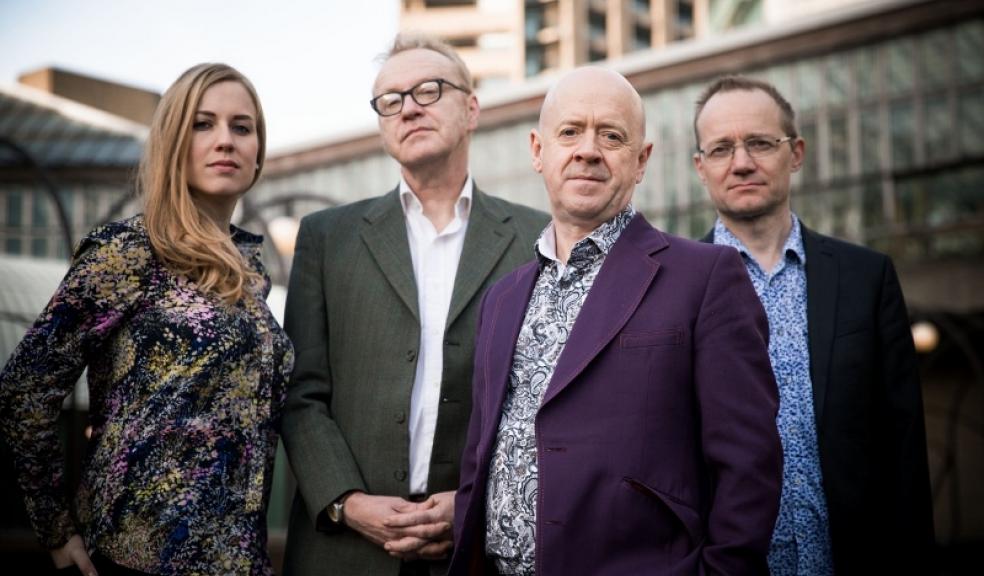 Music: Decoding Life with Ensemblebash
Interdisciplinary Centre for Computer Music Research
Join the phenomenal percussion group ensemblebash for the premiere of extraordinary new music by ICCMR composers, Alexis Kirke, Marcelo Gimenes and Eduardo R. Miranda, and music technology pioneer, Archer Endrich.
Arecibo - Alexis Kirke
Babbling Baobab - Marcelo Gimenes
Miranda - Archer Endrich
Artibiotics - Eduardo R. Miranda
The concert proposes an evening of musical allusions to human endeavours to understand, modify, simulate and even create life. Whereas Endrich drew inspiration from cosmic vibrations to compose Life-force, Gimenes' Babbling Baobab invites the listeners to decipher the murmurs of an ancient story-telling baobab tree, Africa's iconic "tree of life". Kirke composed Arecibo with DNA information sent from Puerto Rico's Arecibo Observatory to a distant star constellation in search for extra-terrestrial life. Finally, Artibiotics, Miranda created musifications of DNA codes of synthetic proteins to portray experiments to defeat a mutating drug-resistant pathogen in a surreal biological world of musical molecules.
The ICCMR (Interdisciplinary Centre for Computer Music Research) offers a number of unprecedented opportunities for collaborative and interdisciplinary research with theatre, dance, psychology and neuroscience.
Date: Saturday 13 Oct
Time: 20:00
Ticket information: £10/£7/Friends free, UoP students free via SPiA
www.plymouth.ac.uk/whats-on/music-decoding-life-with-ensemblebash