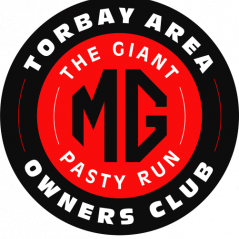 Classic Car enthusiasts, covering Torbay and Newton Abbot Area.  
Meetings are first Thursday every month at Dainton Golf Club TQ125TN from 7pm - 10pm . Club Quiz, Show n Shine competition ( May - September ), Club Raffle, Full range of Merchandise, Shows, events, runs, rallyes, Club holidays and lots of fun in our Club.
No rules, No Committees, just plain old fashioned common sense. 
Whether you have an MG, a classic car, just an enthusiast then drop in and see us all . ..