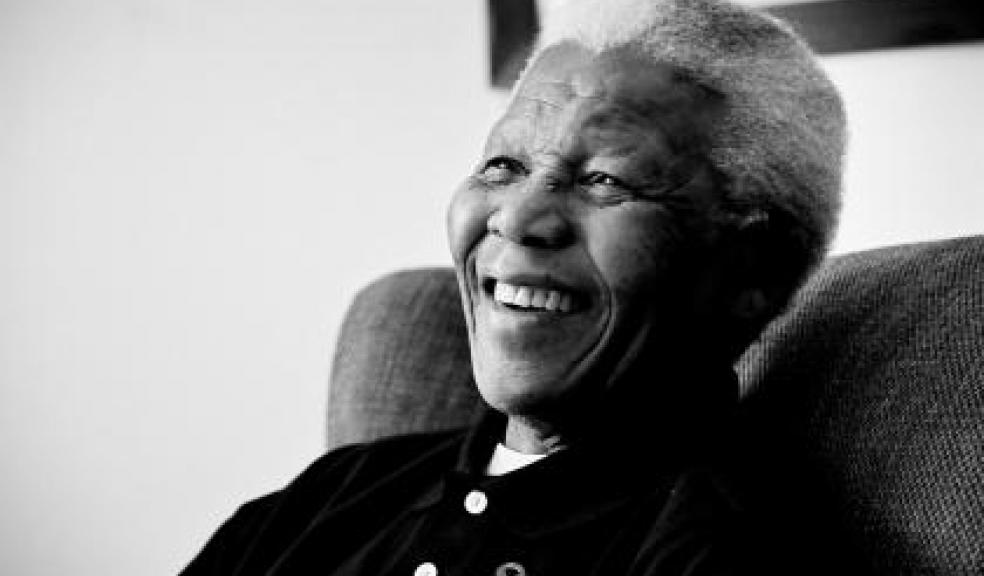 Mourners pay tribute to Nelson Mandela
Crowds have gathered in South Africa to mourn the death of Nelson Mandela, the first black president of South Africa.
Mr Mandela 95 was a world-wide hero whose struggle for freedom against Apartheid and later leading the nation to re-build and reconcile after decades of injustice was an inspiration to millions.
In a statement on South African national TV last night, South African president Jacob Zuma said Mr Mandela, had "departed" and was at peace.
"Our nation has lost its greatest son," Mr Zuma said. He said Mr Mandela, who preached reconciliation despite being imprisoned for 27 years, will receive a full state funeral.
He had rarely been seen in public since officially retiring in 2004 and had been struggling declining health for several years.
Mr Mandela was admitted to hospital in June this year due to a reoccurring lung infection, he returned to his Home in September where he received intensive care.
Mr Zuma said "What made Nelson Mandela great was precisely what made him human. We saw in him what we seek in ourselves,"
He continued: "You have to thumb back through many decades of history to find another individual whose life was so intimately bound up in the fate and emotions of a nation"
Last night crowds gathered across South Africa including outside the Mandela home in the suburbs of Johannesburg and Mandela's hometown of Soweto.
Mourners built shrines, danced and  sang anti-apartheid era songs:  "We have not seen Mandela in the place where he is, in the place where he is kept," sang protestors during Mandela's 27 year-long  imprisonment.
A service of national mourning is expected to be held at a 95,000-seater stadium on the outskirts of Johannesburg on Monday. His body will then lie in state for three days in the capital, Pretoria, before being taken for a state funeral in the village of Qunu in the Eastern Cape, where he grew up.
Mandela's two youngest daughters were at the premiere of Mandela: Long Walk to Freedom in London last night. They received the news of their father's death during the screening in Leicester Square and immediately left the cinema.
Tributes from across the world have flooded in throughout the night.
UK Prime Minister David Cameron paid tribute to Mr Mandela, saying "a great light has gone out in the world".
Deputy prime minister Nick Clegg wrote: "Every so often history produces an individual whose message is universal, and Nelson Mandela will be mourned and missed on every continent around the globe. The hope he offered was enough to unite races; it bridged cultures and transcended generations; and it could heal the deepest divides."
Labour Leader Ed Miliband wrote: "The world has lost the inspirational figure of our age.He was an activist who became President and a President who always remained an activist. Right to the end of his life he reminded the richest nations of the world of their responsibilities to the poorest."
Former US President Bill Clinton said in a statement: "Today the world has lost one of its most important leaders and one of its finest human beings... All of us are living in a better world because of the life that Madiba lived."
Billionaire philanthropists Bill and Melinda Gates said: "From prisoner to president, Nelson Mandela was tireless in his pursuit of equality and justice for all people."
The Queen has  sent her sincere condolences to his family and to the people of South Africa.
"He worked tirelessly for the good of his country, and his legacy is the peaceful South Africa we see today".
US President Barack Obama made a tribute speech shortly after the death had been announced: "He achieved more than could be expected of any man.
"Today, he has gone home and we have lost one of the most influential, courageous and profoundly good human beings that any of us will share time with on this Earth.
"He no longer belongs to us - he belongs to the ages."
Boxer Muhammmad Ali, who worked in American civil rights movement wrote: "is that he was a man whose heart, soul and spirit could not be contained or restrained by racial and economic injustices, metal bars or the burden of hate and revenge".
India has said it  will observe five days of state mourning as a mark of respect for Nelson Mandela, reports the Indian TV channel NDTV.
Football's world governing body, Fifa, has said flags will be flown at half mast and a minute's silence will be observed before the next round of international matches.
Devon MP Ben Bradshaw wrote on Twitter last night: "The anti apartheid anti racism cause was what first got me involved in political activity as a teenager #Mandela inspiration thank you"
A book of condolence for Nelson Mandela has been opened in Plymouth's Civic Centre and m of the public are invited to sign the book in the First Stop reception, which is open between 8.30am and 5pm. The Council is also flying the South African, Union and St George flags at half-mast outside the Guildhall until Mr Mandela's funeral.
Plymouth City Council Leader Tudor Evans said: "Nelson Mandela was an inspiration not only to the people of South Africa fighting apartheid but also to people across the world. He has left a lasting legacy. The book of condolence is an opportunity for people in Plymouth to pay tribute to a great man."