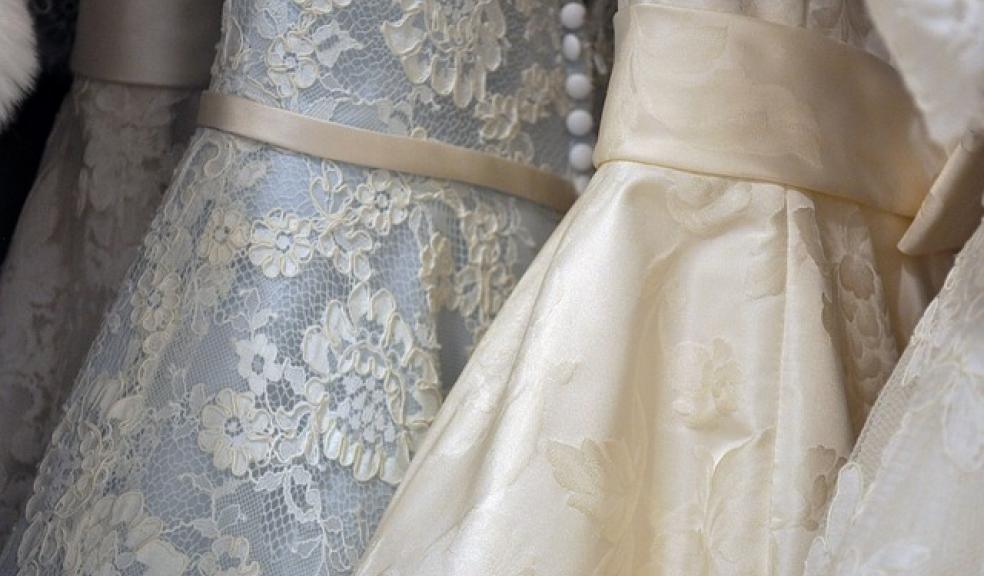 Kitting out the wedding party: A guide
There's no denying that one of the most significant aspects of planning a wedding is deciding what to wear! Do you choose a theme and base the groom and bride's outfits around it? Or do you have a more relaxed take on the big day? Of course, it's not only the bride and groom the happy couple needs to consider kitting out. If you are walking down the aisle with bridesmaids, you need to decide what they are going to wear too. Likewise, if the groom chooses to be surrounded by his nearest friends as groomsmen, waiting at the end of the aisle, the outfits the party wear will also make an impact. So, when you're planning your big day, take into account what every member of your bride tribe and grooms' squad is going to wear, as outlined below.
The Groom
You'd be forgiven for thinking the groom can only wear a three-piece suit in black on his big day! Grooms, much like brides, have much more choice, especially in modern weddings. The style of suit the groom chooses should reflect the theme and atmosphere of the day in question. If you are planning a relaxed affair, one where there's no rigid formal attire required, a tuxedo will look out of place. Likewise, if your wedding is taking place in a vast country manor and is a black-tie celebration, a simple shirt and trousers will not be enough. Think carefully about the location, theme and ambience you wish to create before going suit shopping.
You should also think about the colour of the suit. There are so many more colours than black or navy. Grey is very in vogue for suits, especially for weddings, but nothing is stopping you from branching out with a forest green suit or even dark red for an alternative twist.
Additionally, take into account any cultural aspects you wish to include. For those with Scottish heritage, it's common to see the groom wearing a kilt. Again, consider the colour of this before selecting one. If you have Scottish ancestry, your surname will often be associated with a specific clan tartan, so ensure you research this before picking one.  
The Bride
Princess, A-Line, Fishtail, Fit & Flare… if these terms strike fear into your heart, fear not! Choosing the perfect dress is a challenge, especially with so many styles available, but treat wedding dress shopping as a one of a kind experience. Take those closest to you and spend the day in luxury within a bridal store. Here, you will be able to view a vast variety of wedding dress styles and spend time finding one which really makes you feel confident and ready to marry the one you love. If you're on a tight budget why not look online, there are dedicated websites where brides sell their wedding dresses and you may just pick up a bargain.  But whichever route you go, to begin, assess your silhouette, as not every style will flatter every silhouette. Do bear in mind, however, that it's about what makes you feel good! 
A ballgown/princess wedding dress is a famous silhouette and one which works very well in a more formal event. It's a classic design and often created in tulle for a dramatic effect. An A-line dress is a pared-back version of a princess, with a more subtle flare. Tea length is ideal for those looking for a vintage style and is perfect for hourglass brides.
However, it's not just the style of wedding dress a bride needs to consider carefully. As with the groom, there are a variety of colours available, not only white or ivory, and you could select blush or champagne if so desired. There are also different types of necklines. A sweetheart neckline is a popular one, but also consider halter neck or Bardot for something a little more modern.  
The Wedding Party 
If you are asking friends and family to be part of the wedding party, while it's a nice idea to let them choose their own outfits, what they wear should be in keeping with any theme you have.
For groomsmen, it's common to match their suits to the grooms, but for the groom to have added extras to distinguish himself. Another way to match the groomsmen and the groom is to use the colour the groom is wearing on his tie for the pocket squares the groomsmen will feature in their suit. This, of course, does allow the bride to match the bridesmaid dresses to the groomsmen, by using the colour of the ties and pocket squares to blend the whole party together.
In more modern weddings, it is acceptable for bridesmaids to have more free reign over what they wear. For example, some couples want their wedding party to wear something special, which makes them feel very confident and don't focus as much on matching everyone.