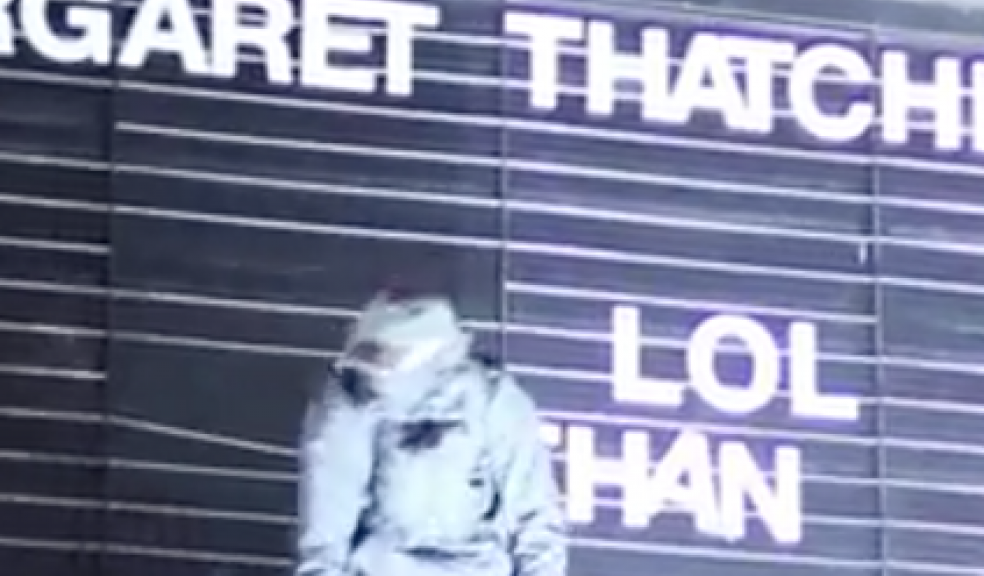 "Disgraceful" celebrations after Margaret Thatcher's death
More than 100 people gathered in Brixton last night to celebrate Margaret Thatcher's death.
Some scaled the nearby Ritzy Cinema and changed the film listings to read "Margaret Thatchers dead" (sic).
Pictures of anti-Thatcher graffiti scrawled on walls of the London suberb also appeared on Twitter, with one reading: "You snatched my milk! & our hope" and there were reports of windows being smashed and shops looted.
Some were carrying banners, with one saying: "Rejoice, Thatcher is dead."
A spokesperson for the Metropolitan Police said: "In order to protect the community and ensure the highways remained clear extra officers were deployed."
Local councillor Alex Bigham condemned the celebrations as "disgraceful", adding: "Even if you detested her policies, many of which I did, it is tasteless posturing."
Brixton was the scene of fierce riots in 1981,  just two years into her first time in office.