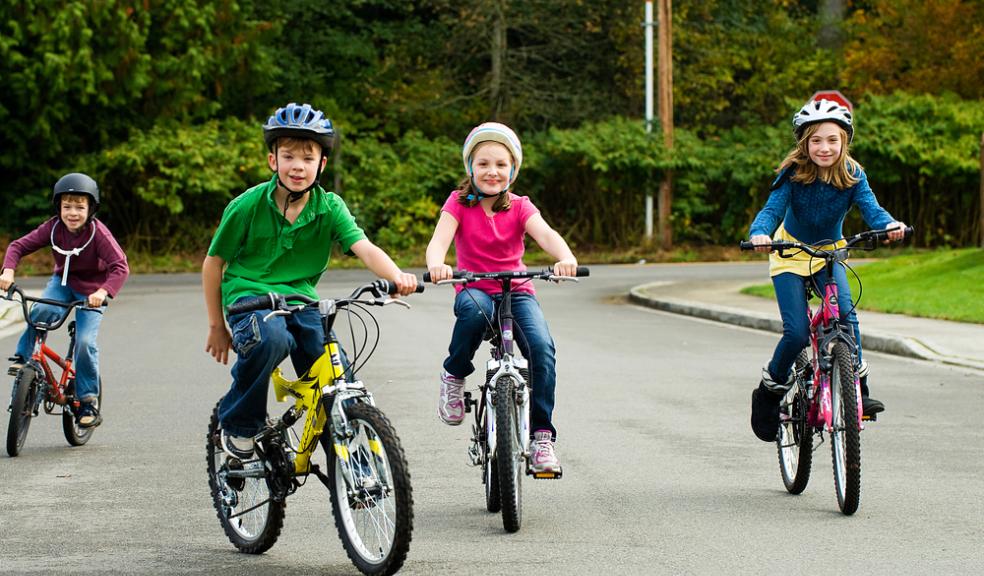 Department of Health announces £5 million of funding to encourage Brits to 'Get Active To Get Healthy'
One year on from the Olympics and Paralympics more than half the adult population is doing the recommended amount of physical activity, but worryingly more than a quarter are not doing even 30 minutes a week and putting their health at risk, Public Health Minister Anna Soubry has warned.
Only a third of boys and a quarter of girls meet the recommendation for at least 60 minutes of physical activity a day and latest statistics also show that almost 30 per cent of adults are active for less than 30 minutes per week - prompting a call for everyone to get up and get active.
To encourage this the Department of Health has today announced more than £5 million of funding to encourage children and families to exercise more.
£3 million for Change 4 Life Sports Clubs £1.1 million for Street Play £1 million for walking initiatives.
Public Health Minister Anna Soubry said:
"It's fantastic that more than half of English adults are doing the recommended amount of physical activity, but I am shocked that more than a quarter are not getting even 30 minutes of exercise a week.
"We were all inspired by the Olympics and Paralympics and as part of their legacy we want to encourage everyone - children and adults - to get active and get healthy.
"We want to do everything we can to help people lead longer, healthier lives, which is why for the first time ever, we've given local authorities increased and ring-fenced budgets to tackle public health issues in their local area."
The Youth Sport Trust will use the additional £3 million pounds to extend Change4Life School Sports Clubs to areas with the highest childhood obesity, building on the success of the 8,000 clubs already established.
Last year more than 100,000 children and young people took part in Change4Life sports clubs with double the amount of primary school children who attended exercising for an hour a day.
Chief Executive of the Youth Sport Trust John Steele said:
"This new funding is a major boost and will help to build an even stronger network of school sport clubs across the country, offering young people the opportunity to try a range of new sports.
"Supporting schools to engage less active children in physical activity and school sport and making this fun is vital to ensure they go on to lead healthy active lifestyles. We know that young people were inspired by what they saw last year, so now we need to turn this inspiration into participation; we don't want them put off physical activity for life."
Play England will use their £1.1 million to help residents and encourage children and families to play together on their streets, reviving old favourites like hopscotch and hide-and-seek. This funding will enable Play England help residents close their roads from time to time to allow children and families to play out in a safer environment.
Earlier this year the government also announced £300 million of investment which will go directly into the hands of primary headteachers to spend on improving sport, PE and encouraging healthy lifestyles for their pupils over the next two years.
Director of Play England Cath Prisk said:
"Active kids become active adults and we know one of the places kids are most active is on the streets outside their own houses when they are able to simply go out there and play, like most adults did.
"Everyone can do something to make their own communities more playful and we are very happy to be given this opportunity to support residents and local voluntary groups across England in making their own streets playful again.
"Regular physical activity can significantly reduce avoidable mortality and prevent conditions, such as stroke, heart disease and diabetes which cost the NHS £1 billion a year in England alone.
"There are already lots of initiatives and projects which encourage people to get involved in physical activity and later this month the government will launch its new Change4Life campaign encouraging families to kick-start the new school year by being more active and eating healthier."
The £1 million for walking initiatives is only available to the eight Cities which were awarded the Department for Transport Cycling Cities Ambition Grant. Play England is working with Playing Out, London Play and Bristol University on the Street Play project, directly supporting communities and local authorities across the country, particularly in disadvantaged areas, to reactivate a culture of children playing out in the streets near where they live and embed this in local policy. You can follow Play England on Facebook or Twitter @PlayEngland.