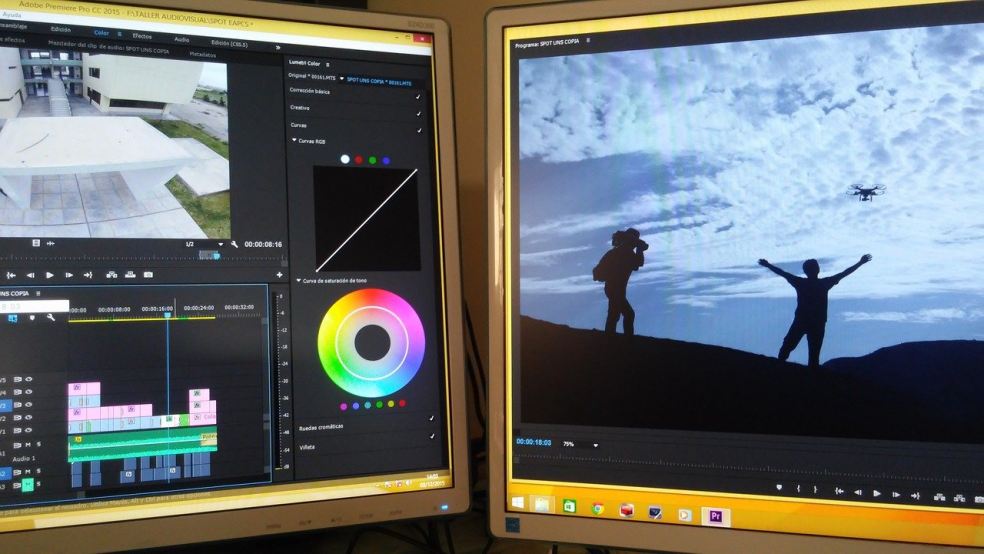 5 Best Video Editing Software for New Youtubers
Technological advancements in every field, especially the internet, have paved the way for video marketing and thus video editing. Moreover, with increased accessibility to platforms like youtube, there is an increase in startup businesses. Today, there are around 2 billion users of youtube who actively watch thousands of videos every day.
Since people can browse what to watch and what not to, its use is ever increasing. This is why the majority of the companies and brands tend to market their product through videos because most people like to watch videos instead of reading a text or a picture. Videos are an easy way to convey great content and ideas. 
Their impressive editing and a combination of creativity with soundtracks and video clips make them interesting and engaging. So are you pursuing a career in the field of video editing? If you are a video editor who creates your videos and looking for amazing video editor software for new YouTubers, you are at the right place.
In this article, you can learn about the top best video editing software for new YouTubers.
The top 5 best video editing software
1) Adobe Premiere Pro CC
Well-known and popular video editing software can be used on Windows, iOS, and Mac OS. It is easy to use to modify videos, combine audios, and apply filters and colors. An unparalleled variety of features to edit videos makes it possible to edit different types of video content in their original format on PCs as well as mobiles.
This app is available to be purchased along with the adobe package, or you can subscribe to Premiere Pro. This professional software is a complete tool for editing any type of video for beginners and experts alike.
a)    Pros
·         A wide range of features, plugins, and customizable options
·         Convenient and flexible
·         Integrated with other software of adobe
·         Easy to export final work to any existing format
b)   Cons
·         The addition and editing of titles is challenging.
2) Final Cut Pro X
This is software developed by Apple for their Mac OS. The interface being a lot similar to that of Apple iMovie. So Final Cut Pro X has a wide range of effects from which you can select, such as transitions, audio, videos, and title effects. The finished project can be uploaded to Facebook, youtube and allows a range of other formats.
Even though it costs around 300 dollars, the software has a wide variety of impressive features. You can easily add title effects to your video clips, combine videos, add audio, and other such things to create an amazing finished piece.
a)    Pros
·         Flexibility in formats options
·         Has the option that lets you preview the effect before you apply it to your footage
·         High resolution and quality of the finished projects
·         Offers Scaling effects without the loss of quality
b)   Cons
·         The only drawback being the high cost
3) Invideo
Invideo is a free online video editor that allows you to edit your videos with ease. It provides a large library of amazing videos, music, songs that you can add to your video to make your intro exciting and compelling.
With Invideo, you can get your video ready in no time. Video has been used by thousands of video editors to bring their dream videos to reality.
A) Pros
·         User-friendly
·         A wide range of features and customizable options
·         Super easy to export final work to any existing format or even upload it online directly
·         Convenient and flexible
·         Economical
4) Shortcut
The shortcut is editing software that will work on Linux, OSX, and windows. This software works by the same concepts on which its other versions work. It requires you to place the audio and video on the software, and then you can apply text and effects to it.
The resultant clip can be converted to a video file. Not only is it free for people on a budget, especially beginners, it also offers various benefits.
a)    Pros
·         A variety of filters and options
·         Enhanced customizability
·         Flexibility
·         Configuration on various monitors
·         Automation of processes
b)   Cons
·         Does not allow preview of filters
5) Lightworks
This is free software for video editing, which will work on Mac OS, Windows, and Linux. It is a good video editor for sound engineers, camera operators, bloggers, and other editors. It can be used for personal reasons like for your youtube channels, social media, or it can be used for advertisements by businesses.
It is the best option for those with little or no budget for video editing software. You can easily import and edit your video clips. You can set keyboard shortcuts that will make your task easier, and you can easily work with the editing windows.
a)    Pros
·         Easy to use
·         Easy to crop
·         Allows the processing of 3D video
·         Offers support for multichannel
·         There are features for cross-platform
b)   Cons
·         Difficult to understand how to manage the app
In a nutshell
Whether you are a YouTuber or a business that wants to market its brand through video content, it is essential that you master video editing skills and software. Only a professional, compelling, creative, and smooth transitioning video will work in engaging the audience.
Creating a high-quality video requires time, practice, and the best video editing software.  Even if you are not a pro, having good editing software can help you make impressive videos that will stand out among the others.
In today's time where everyone is spending their time on youtube to watch selective shows and videos, follow vloggers and influencers, it is crucial that you learn video editing skills in order to create video content that is both creative and appealing. An edited video is the best way to convey messages and tell stories since videos are engaging and not dull like the text.
The above-mentioned top 5 best video editing software for new YouTubers are the ones you should consider as a beginner. They will not only help you create amazing videos but also increase your audience and people who like you.