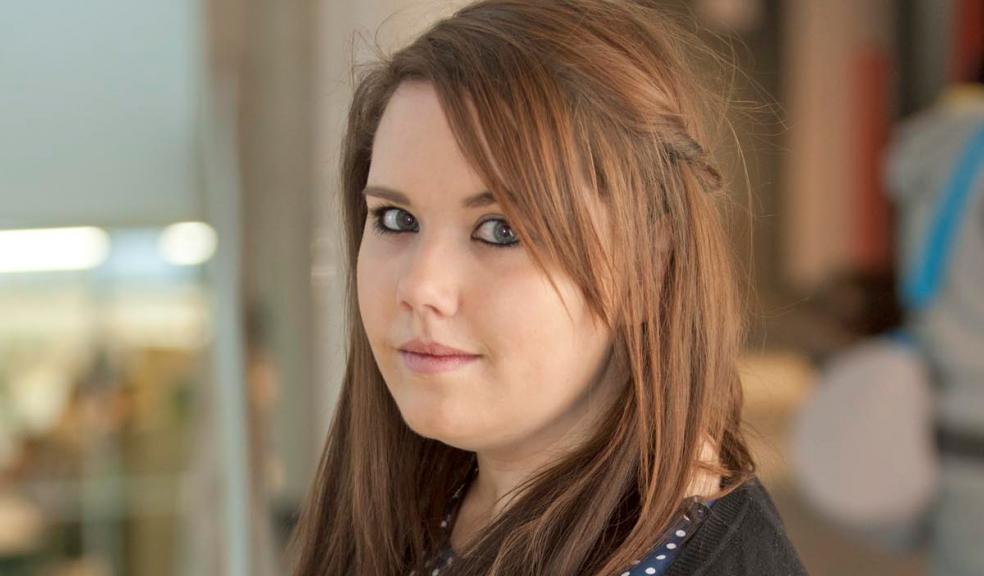 Student tackles Nelson on Mastermind
A Plymouth University student has pitted her wits against the nation's best brains by appearing on the BBC quiz show Mastermind.
Kate Jamieson, a third year International Relations student, answered questions on The Life and Career of Horatio Nelson in an episode of the programme to be broadcast on Friday 25 January.
The 23-year-old is one of the youngest people to appear on the show – and the youngest under current host John Humphrys – but said despite being incredibly nervous, she was proud of her performance.
Kate decided to enter the show while watching a documentary about the Royal Navy, during which she was reeling off facts before the presenter said them.
She said: "My mum joked I should apply for Mastermind, so I did and then went through a series of auditions before being invited to appear on the final show. I definitely let my nerves get the better of me, but as soon as you hear that theme tune blasting out in the studio, and all the lights go out, it's very daunting."
Kate, who comes from Wincanton in Somerset, chose her particular subject through a long-held fascination with Naval history, in particular the Napoleonic Wars.
She said: "Ever since I was young my family have bought me countless numbers of books on Nelson and I did a lot of revision, even in the car en route to filming in Manchester. Once I got there, it was a little off putting as a couple of the other contestants had been on quiz shows before, but they were all very helpful and put my mind at rest a little. John Humphrys was lovely as well, asking about my degree and where I study."
Kate has now returned to her studies, but said she would recommend the experience to anyone who is passionate about a particular subject.
She added: "It's really worth it, the experience was amazing and I'm planning to go back with a different naval subject in a few years. It looks brilliant on your CV, and I have already been approached by people who mention that above anything else."