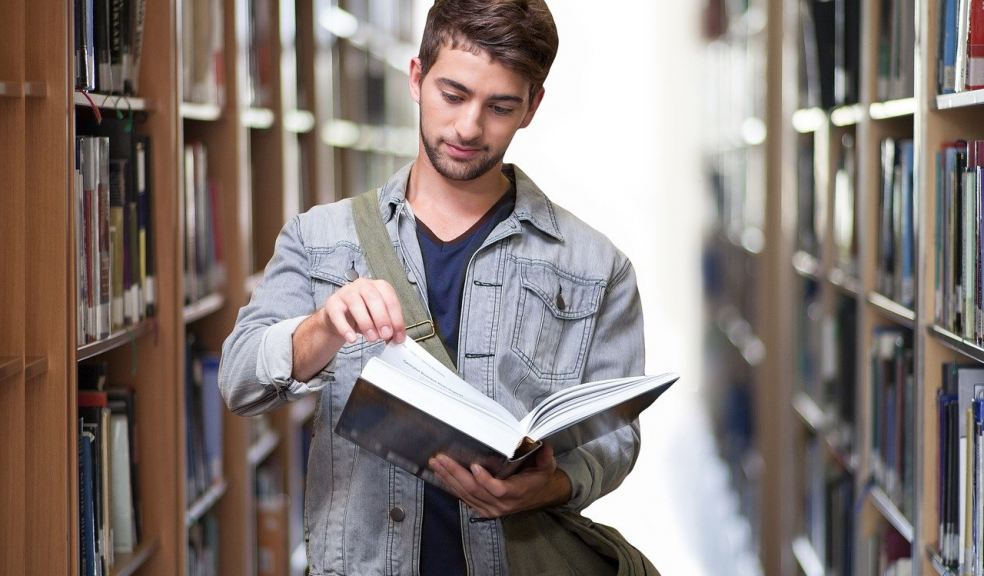 Do UK universities have entrance exams?
In order for students to be able to study at UK universities, they have to go through specific examinations that would provide their eligibility for a particular course. However, these entrance exams are not the same for all universities and may differ from institution to institution.
This detailed guide will take you step by step through the entrance exams individuals need to clear to enter into a specific field of study. As mentioned above, the process may differ from one institute to another.
Entrance Exams to Study in the UK
Indeed, students moving from a foreign land to study in the UK have a lot to tackle. From sorting their living conditions to finding reliable furniture storage facilities, they need to cover a lot of ground.
While STORED, an all-inclusive storage service, takes care of the latter, students might still have to make a little more effort to clear away the rest of their queries. It is advised that each student interested in learning more about UK entrance exams should get in touch with their respective universities.
The university representatives will be much more detailed in explaining each and every part of the entrance exam.
However, one thing that tends to be shared for all universities in the UK is that every different course and program will require the students to have a firm grasp of English. To prove that they are well-versed with the wording, students are required to take one of the following English tests:
University of Cambridge Local Examinations Syndicate (UCLES)
Test of English as a Foreign Language (TOEFL)
International English Language Testing System (IELTS)
English Proficiency
The English tests mentioned earlier are some of the most standard and commonly accepted tests all over the UK. This is the first hurdle that foreigners will have to cross once they begin getting admission into a UK university.
The institutes will be interested in knowing whether the student will speak and understand the language. If not, it can be pretty challenging for students to be able to understand the lectures given to them or take part in any.
These are standardised tests that are designed so that the instructor can gauge the English competency of any individual.
Other Tests for Entrance Exams
With that said, there is more to come. All universities out there have established a basic set of exams to gauge the students' capabilities that they will be administering in their university. Some exams to measure English competency levels are mentioned above.
Here are some of the rest, differing based on the program they are offered for.
The GMAT
First off is the most common exam out there, the GMAT. GMAT, short for Graduate Management Admission Test, is created to gauge the competency of individuals for business graduate programs offered in the UK universities.
This has been such a successful and complete standardised test; almost all universities of the world have taken it. With the GMAT, a wide variety of areas are covered, including geometry, algebra, grammar, arithmetic, and multi-source data.
The test is further divided into four sections: verbal skills, analytical writing assessment, quantitative skills, and integrated reasoning.
The GRE
Another standardized test to measure the competency levels in varied domains for a graduate degree course is GRE. The GRE, short for Graduate Record Examination, can be pretty confusing.
Students no longer have to worry about their furniture storage facilities need with STORED in the picture. STORED offers all-inclusive services from pickup to delivery and pack up as well on request. With that tackled, the domain of entrance exams is of no issue as well with this guide.
It helps measure various areas such as vocabulary, geometry, algebra, writing skills, and arithmetic. The structure is not the same as GMAT. It is as follows:
Verbal Reasoning
Analytical Writing
Quotative Reasoning
LNAT
LNAT, short for National Admissions Test for Law, as the name indicates, is for all those individuals who wish to get admission to UK law universities. This test gauges whether the individual is equipped with the skills required for a LAW degree.
These skills include analysing and creating reasonable conclusions to issues, interpreting any information provided, verbal reasoning, etc.
However, one good thing about this test is that it requires you to have prior knowledge in the field of Law. If you are well-versed in the domains mentioned above, you won't have to worry about the test.
The aim is not to measure knowledge of law, but generally critical thinking abilities.
Cambridge Law Test
Another standardized test used most often by law universities is the Cambridge Law Test. Similar to a few other tests on this list, this one is a paper-based test as well. The process is as follows; students will be required to read an essay in a limited amount of time,
Once done, they will then move on to the phase of answering a bunch of questions based on what they have read. Once again, similar to the LNAT, students do not need any prior knowledge of Law. The test is created to gauge the critical thinking abilities of students.
University Specific Law Exams
Each university designs some university-specific law exams for its students.
For instance, Cambridge has an exam called TSA, which is Thinking Skills Assessment. Oxford has TSA as well, which contains multiple-choice questions.
Similarly, UCL has a TSA exam that is 90 minutes long and is essential for political studies programs.
And there you have it! Those were some of the most common and standardized entrance exam tests put forward by UK universities. Students aiming to move now don't have to worry; STORED can tackle their furniture storage facilities.
Living needs can be taken care of with the dorm situations. All other entrance queries related to exams have been cleared away in this guide. All have been detailed in this guide, from the structure of the entrance exams to the content given.