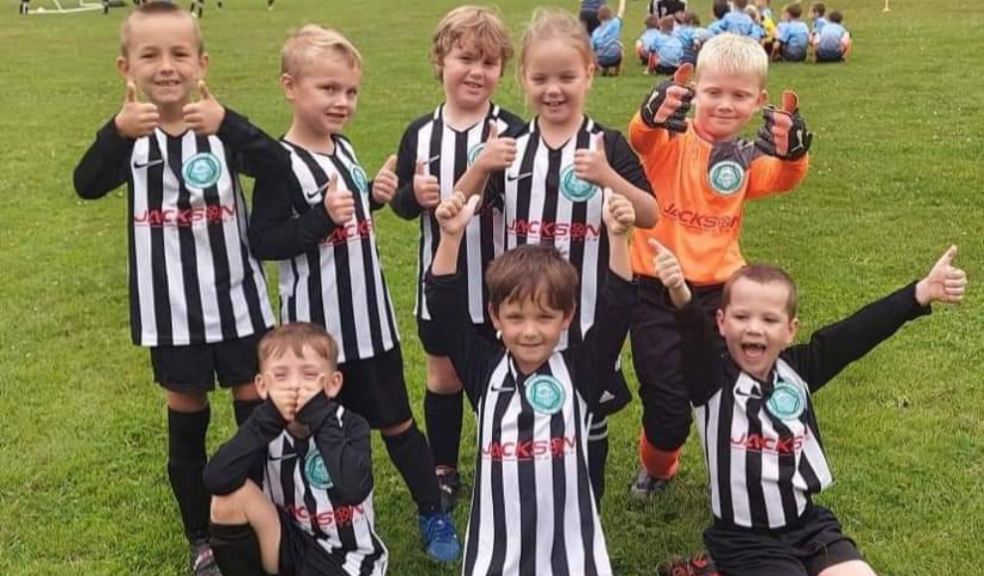 Footballers score grand support
An expanding football club has been gifted £1,000 by Persimmon Homes South West to help fund a its running costs and support players.
Starcross Dons Football Club, based in Starcross, near Exeter, was awarded the funds through the Persimmon Homes Community Champions scheme, which supports up to 64 good causes every month.
John Thipthorpe, for the club, welcomed the donation and said: "The club was formed in 2016 as HT Dons FC with just one men's team. In 2019 we added our first youth team. Since then, the club has grown and grown and we now have two men's teams, a women's team and six youth teams.
"We also provide training sessions for girls aged fve to 11 (wildcats) and kids aged three to six (Dinky Dons). These sessions are attended by over 80 kids combined each week.
"Obviously these numbers come with expenses and we have made a tea and coffee stand, run football scratch cards and have organised a tournament to raise funds to keep the club running smoothly and to provide the best possible facilities for the players.
"We are delighted Persimmon Homes has made us their Community Champion in the South West."
The Persimmon Homes Community Champions initiative seeks to support grassroots groups and charities in areas where the company is building. Persimmon Homes South West makes two donations of up to £1,000 every month to worthy causes. 
Stacey Harris, sales director for Persimmon Homes South West, said: "We are committed to supporting the communities in which we build, and when we hear of clubs such as Starcross Dons FC putting so much back into supporting sport locally we thought the project was an excellent cause."
For more information on Community Champions or to apply visit: www.persimmonhomes.com/community-champions.