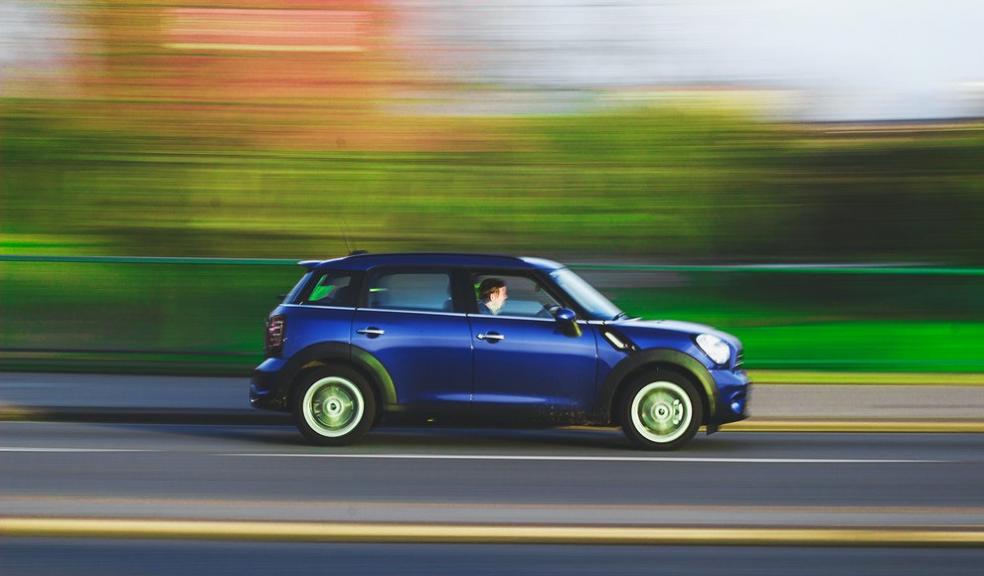 Your Covid-19 questions answered
For the first time since the end of World War 2, the complexion of life has changed due to the Coronavirus pandemic.
Necessary restrictions on our daily lives mean that our freedoms have been temporarily curtailed in an attempt to stymie the hospitalisation and fatality rates caused by the spread of Covid-19.
Thanks to our key and essential workers across all manner of professions and industries, the UK hasn't ground completely to a halt, with millions of people still having to rely on their cars throughout the lockdowns we have endured.
But what can and can't you do that affects car use during the Covid-19 pandemic? Allow us to unravel the complexities for you.
What am I allowed to go out in my car for?
Government advice is that you should only go out in a car when necessary for the following activities:
Attending medical appointments
Commuting if you cannot work remotely from home
Essential food and grocery shopping
Delivering essentials to a vulnerable or self-isolating household
Escaping domestic violence
There are other car-specific reasons outlined below why you might need to use your car, but in order to protect yourself and others from the risk of Covid-19 then it's best to stay home as much as possible.
What should I consider before going out in my car?
Before anything else you need to consider whether you really need to go out. The lockdown is in place for a reason, so while you can drive a short distance to go and exercise somewhere, there's no requirement to do so – you could simply go for a walk straight from your door.
Assuming you do need to go out, plan ahead. For instance, can you travel at a time when the roads are less busy? While rush hours aren't as busy as they were pre-pandemic, major roads junctions and routes into larger towns and cities are still heavier with traffic around conventional working hours.

Even if you know the route and destination of your drive, using a sat-nav can help you here, too. It will direct you along the quickest roads to minimise the amount of time you spend in the car. Plus, if your intended route is disrupted by traffic congestion, roadworks or bad weather, the sat-nav will direct you around it.
Can I take passengers with me?
You can, but only people from your household or support bubble. If you're commuting to work, as chivalrous as it might be to ordinarily give a colleague a lift who would otherwise use public transport, the simple answer is don't.
Inevitably, there are some jobs where it might be necessary to travel within the same vehicle as colleagues in order to perform certain roles. Exemptions are allowed in those cases – your employer can provide you with a letter to show to authorities explaining why you aren't travelling separately – but it's your responsibility as individuals to ensure you are taking appropriate measures to prevent the spread of Coronavirus.
Can I still sell my old car and buy a new one?
As challenging as these times are, it might be that you need to change your car, particularly if you're coming to the end of a finance agreement.
Selling a car privately during the pandemic is best avoided if possible, so investigate trade-in values with the dealer you plan to buy your new one from. You can find out how much your old one is worth with an online tool – the Parkers valuation tool is a favourite given the team's expertise in used car prices meaning it's one of the best for accurately reflecting market fluctuations.
Insist upon test-driving a car solo, even if the dealer delivers it to your home, and always ensure to maintain social distancing and sanitising measures to protect yourself and others.
What can I do if I'm struggling to make finance payments?
You're far from alone and finance companies recognise this, having plans in place to help those who are finding it difficult to meet their payments.
Talk to the finance company involved and discuss options from payment holidays to extending the term of your contract.
Can I still arrange for my car to have a service or MOT?
Yes you can as garages will remain open for such work to be undertaken, albeit under strict conditions to prevent the spread of Covid-19.
However, you might not need to have your car serviced during lockdown. All manufacturers are continuing to honour warranties providing that any services are delayed, rather than skipped completely. However, it's worth checking in case there's a maximum mileage you're allowed to drive before the service has to be completed.
What happens if I break down?
If you haven't previously arranged any breakdown cover with a major company, now would be a good time to do so for extra peace of mind.
Providing you have cover you should be fine is a vehicle problem prevents you from completing your journey.
The RAC also confirmed that it is 'also supporting emergency service vehicles, delivery vehicles and critical service providers' with cover in the event of a breakdown.
What can I do if I choose not to drive during lockdown?
Not only is this the safest option to help prevent spreading Coronavirus, it can also save you money.
By applying for a Statutory Off Road Notice (SORN), you are declaring to the authorities that it won't be driven and therefore won't have to pay VED car tax – also referred to as road tax – during that period.
You will need to start taxing it again before you drive it on a public road, though, otherwise you'll face a hefty fine if caught.
It's also worthwhile completing some straightforward tasks if you are planning on not using your car for a while. Car experts at Parkers have recommended this list of tips.