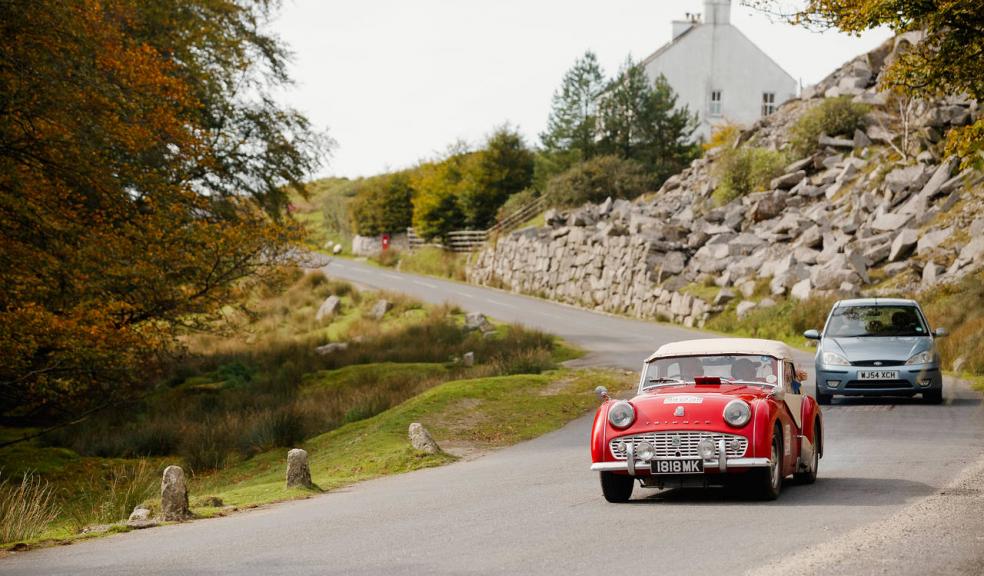 Life on the road: What every motorist needs to know about driving on Devon's roads
Sun-drenched countryside met with glorious stretches of coastline; Devon has it all. A tourist hotspot in the Summer months, and offering a delicious table to its residents and visitors alike, Devon is undeniably a popular destination.
But, what is it like to drive on some of Devon's roads? From the winding lanes of Lynton to the helter-skelter that is Haldon Hill, to the narrow passageways of Dartmoor, your Devon driving experience is like no other.
Expect the unexpected
On any given day you are likely to slow to a gruelling 8mph as you catch up to a tractor. What seems like a simple 16-minute drive from Honiton to Sidmouth, will end up being a good 45 minutes.
Take heart, think of all the incredible scenery you can take in! Not to mention the unknown pubs you can spot on the way, as well as hidden gems to go and explore later on.
Trains have been stopped for less. Cows have made their way onto the train line and have spectacularly grounded the oncoming vehicle to a halt. A tractor is a blessing.
Finding the Hound of the Baskervilles
Popular for residents and tourists alike, Dartmoor is a bounty of wild meets folklore, meets Tolkien. Home to some of the UK's most famous stories ever told, nothing compares to Dartmoor. Finding your way to Hound Tor, the infamous prison or dipping your toes in the Venford Falls is essential for the avid motorist and explorer.
As you approach the National Park, you will instantly be swept away and left in awe of the incredible landscape. But be mindful of the road. With its narrow, winding and at times single-lane roads, you need to pay attention.
Sheep, cattle and horses are free to roam in parts of the park and aren't afraid to wander into your path. So take your time to admire the beauty and the wildlife blocking your way, it's all part of the charm.
Cruise on the Atlantic Highway
Nestled in the rugged hills of North Devon you will find the Atlantic Highway, a 70-mile stretch of road between Barnstaple to Fraddon. Rich in beautiful coastline and incredible paths for you to get out of your car and explore, the A39 is a dazzler.
Speed cameras are dotted all along the road due to its steep inclines and downward turns. So take care when navigating the roads. With hairpin turns into Lynton and sudden bends into the village of Clifton, be cautious of your approach and take your time.
Crossing the border
We all know that there is a Devon - Cornwall divide. It's one of the unspoken rules of living in the county, but you cannot deny how beautiful Cornwall really is. Driving from Dunsford to Bude showcases the richness that both counties have to offer in one breath.
Quaint villages, twisting and sometimes perilous roads met with awe-inspiring moorland, your drive along the A30 through to the A3072 will leave you amazed.
Make sure your motor is in tip-top condition before taking off on your journey. There's nothing worse than your car running into problems in the Devon countryside. Consider making sure your car is roadworthy or investing in a more appropriate vehicle for the ride before you make your trip.
En route to the Capital
Ok, so Devon has two major cities, Plymouth and Exeter. The latter being the county's capital, both, however, are rich in history and have some exciting roads for you to explore en route.
Unless you are travelling from Honiton via the A30 to Exeter, you will likely face some pretty adventurous roads and spectacular scenery en route. Coming from Seaton or Ottery St Mary, you will not only have to navigate some serpentine roads, but you will almost certainly encounter a cyclist.
If your starting point is from Newton Abbott, you will discover one of the most hairpin, bendy roads in the county. Haldon Hill and Telegraph Hill are a thrill to drive. Surrounded by the greenest and densest trees you will ever come across, be mindful that the roads are fast. Being aware of this before descending is worth knowing - you don't want to get caught out by the hidden cameras.
Planning your journey ahead of time will save you travelling time and enhance your driving experience. Devon is a vast and beautiful county, with come of the country's most adventurous roads to explore. Enjoy!